Facebook Messenger is the only thing keeping me from deleting my Facebook account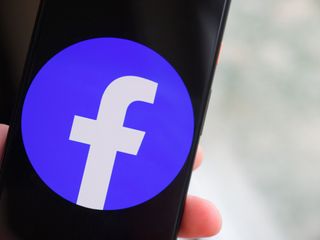 (Image credit: Joe Maring / Android Central)
Around this time last year, I wrote an article about the trials and tribulations of just deactivating your Facebook account. It's now been over 365 days, and I have no regrets — other than the fact that I still haven't completely de-shackled myself from Zuckerberg's platform.
Technically, I'm still a "Facebook user" because Messenger is still the most-used messaging app on my phone. Through my efforts to remove Facebook from my life, the sad fact is that the majority of my family, friends, and community groups still actively use Facebook, and Messenger is the easiest way to stay connected in those circles.
Letting go of the fear of missing out
A concern most people must have when leaving Facebook is that your social circle will seemingly instantly evaporate. There's something comforting about staying in the loop with the news feeds delivering constant updates from friends and family. I was worried that by de-platforming myself, I'd end up missing out on invitations to important events or simply lose touch with people I care about.
Of course, that wasn't true at all — all it meant was that there needed to be some extra effort made to reach out and stay connected. My core group of friends hasn't abandoned me, and I've got more reasons to reach out to folks I haven't heard from in a while. Given how disposable social media has become, this has proven to be a change for good.
I find myself using my phone for calls to check in with friends and family, and when I catch up with someone for the first time in a long time, it feels substantial. I actually get to find out what's new in their life without already knowing everything because they've posted about it on Facebook, and I'm sure it makes them feel that much more appreciated as my friend. Most importantly, I've found myself to be more mindful when I'm hanging out with people to put my phone away and spend less time mindlessly staring at my phone when I'm alone.
I still recommend everyone delete the Facebook app from their phone, even if you have no intention of ever leaving Facebook for good. Even as a short term experiment, it should at least make you more mindful of the number of times you check in on Facebook during the day. Best case scenario, you realize you don't need Facebook at all, in which case delete it before you second guess your decision.
RCS could eventually replace Messenger, but it's still a complete mess
For me to completely delete my Facebook account, I first need to find a full-featured messaging alternative. I've got to give Facebook credit — even Messenger Lite (opens in new tab) offers a better suite of features than anything else I've tried. The main Messenger features I need are group chats that just work, support for instant media sharing, and built-in support for some fun stuff like GIFs. That's almost exactly what RCS is supposed to offer, but my God, the RCS rollout has been so infuriatingly slow and confusing that my patience is wearing thin.
Living in Canada, I feel like most of the fault lies with our wireless carriers. Canadian carriers have been super inconsistent with how they've communicated the rollout of RCS with customers and there's still so much confusion around which carriers support which phones that support RCS, and whether it all works the same with folks connected via different carriers. It's an absolute nightmare for the tech-savvy, and still an abstract concept for most of the general public.
We'd also desperately need affirmation from Apple for some kind of cross-platform support for RCS with iMessage. Alternatively, Apple could just make everyone's life easier and release a version of iMessage for Android, but I'm not going to hold my breath for that to happen.
I'm also not holding my breath for RCS to become a viable option in Canada anytime soon. The technology appears ready, and I'm sure I could get it up and running on a phone for myself, but the problem is getting all my friends and family to adopt the new standard, too. That's why it's important for Google and the Canadian wireless carriers to implement RCS properly and educate the public on how to get things set up — and I have no faith in that happening anytime soon.
Until then, I guess I'm stuck using Facebook Messenger for the foreseeable future.
Google's RCS chat won't really matter until Apple supports it
Marc Lagace was an Apps and Games Editor at Android Central between 2016 and 2020. You can reach out to him on Twitter [@spacelagace.
Same here. Facebook is full of garbage posts and fake stories seeking clicks.

Same here, I mostly use fb only for messenger and rarely to check feed.

tried sending an 18 sec tiktok clip via (rcs) text...too big to send LOL. at the rate google is going youre going to have fb messenger for decades

I guess it's just me but I find FB messenger horrible to use.

FB also keeps cloud saves for a few of the games I play on my phone - handy for if I decide to switch to iOS due to being platform neutral (unlike Google Play Games or iOS Game Center).

FB is a platform; it's not platform neutral.

I mean messenger works on both android and iphone and windows and mac, so in that sense it is platform neutral. The comparison is to apple's imessage which only works on iphones and macs. I fully believe that if apple hadn't created imessage, then facebook messenger would not have taken off. Because imessage became so cool and popular, it created a void for a cross platform app with similar features. When there is competition the consumer wins and so I think it is a good thing that Imessage came out and forced other solutions.

I deleted my Facebook account almost two years ago, but made a Messenger account so I could enjoy messaging with my friends and family who are still on Facebook. It's great for sharing videos, files, etc and especially good for interacting with my iPhone using friends. I heard that you can no longer have a stand alone FB Messenger account that only requires a phone number, but mine still seems to be working!

who only uses FB for messenger?
Whatsapp is better and so is Telegram. Only thing that keeps Facebook alive for me is its events planning

Lots of us only have a FB account because of messenger. You can shut down FB but you can't delete it without deleting all contacts on messenger.
As for Whatsapp (owned by FB) and Telegram, the issue isn't about whether they are better, the issue is whether your family and friends use those apps which, in the US, they don't, especially not older folks. But all of them have phone numbers core texting apps. This is why we want RCS to be more like iMessage (and work with iPhones) so that we don't have to continue to give any support to FB.

Still installed but using it less and less everyday, that's not the case for my activism oriented account which used regularly and in that sense im FB's hostage.

Facebook is completely full of s.c.a.m ads . I have no idea what is Facebook's purposes of helping people to gain real opportunities about. Day by day you found yourself engaged with s.c.a.m.m.e.r.s. So sad..

Just delete your FB profile, but keep Messenger. I think that's actually an option these days!

indeed, you can disable your fb account while retaining messenger.
disable fb account, then re-log-in your fbm account, only fbm revives, leaving your fb account visibly disabled to other fb users.

Telegram is by far the best messenger I've ever used. It's polished, it's open and it has many unique features like telescopes and file uploads up to 1.5 GB per file

I would argue RCS won't cover all the use cases Facebook Messenger (and some other messengers cover.) I have plenty of friends who I like to interact but don't want give out my phone number. (Spam rejection of PSTN is simply terrible that I only allow a dozen or two of people to contact me using anything that involves phone number.) There are people out there one may have met online, and I don't think it is unthinkable that one would necessarily want to share their phone number just so the person can chat.

Seeing people from North America using Facebook Messenger instead of WhatsApp is like seeing them using Imperial Units instead of International System.
Android Central Newsletter
Thank you for signing up to Android Central. You will receive a verification email shortly.
There was a problem. Please refresh the page and try again.