Bottom line: The EufyCam 2 Pro takes everything people loved about the EufyCam 2 and improves the camera itself. Better quality, higher resolution video is the name of the game here, and it's all for only $10 more than the EufyCam 2. The software that drives the experience is fantastic, with tons of important options and functions and a layout that's very easy to use. Just don't expect it to work with the rest of your smart home, as Eufy has been extremely slow about connecting to other services.
Pros
+

Excellent quality video, day or night

+

1-year battery life

+

No subscription fees

+

On-board people detection

+

Local storage

+

Partial tie-ins with Alexa, Google Assistant, and HomeKit
Cons
-

2FA only available in some countries

-

Poor smart home integration

-

Non-removable battery
Why you can trust Android Central Our expert reviewers spend hours testing and comparing products and services so you can choose the best for you. Find out more about how we test.
The Eufy brand is generally a value-leader in any product category they're in. The EufyCam 2 family absolutely fits the bill with its subscription-free video model, local video storage options, and high-quality video and motion detection options. The EufyCam 2 Pro takes what's great about the EufyCam 2 and changes out the camera sensor for a higher-resolution option that provides clearer video in most lighting conditions. It's also only $10 more than the EufyCam 2 and, yet, still features 12 full months of battery life on a single charge.
EufyCam 2 Pro A better camera
Believe it or not, the only actual difference between the EufyCam 2 and the EufyCam 2 Pro is the camera sensor used. The body remains identical, battery life doesn't change, and it's still got the same great features in the Eufy Security app. Instead of changing what worked, Eufy swapped out the camera sensor with a newer one that delivers clearer, higher-resolution video, and, depending on where you put the camera, it can make a pretty big difference.
For reference, the EufyCam 2 sports 1920 x 1080 video, while the EufyCam 2 Pro outputs 2048 x 1080 video. You'd be forgiven if the difference on paper doesn't blow your mind or seem like much at all, really. In fact, there are situations where I couldn't tell the difference at all between the EufyCam 2 and the EufyCam 2 Pro's video quality at all. But what I've learned is that the EufyCam 2 Pro primarily excels in moderate to low lighting situations.
Image 1 of 5
It's in these mixed lighting situations where the newer sensor and streaming quality can best work their magic. It's that awkward time between bright daytime light and the time when the infrared night vision kicks on, specifically. In these lighting conditions, you'll notice a considerable improvement in fine details all around, from blades of grass to the license plate on a car; the EufyCam 2 Pro just does it better. There was no noticeable difference at night between any of the EufyCam 2 family of cameras, as you can see in the imagery above.
The Eufy Security app allows simple pinch-to-zoom functionality while viewing the live stream or recorded video, and the EufyCam 2 Pro showcased a palpable advantage in both of these situations. When compared to the EufyCam 2 and EufyCam 2C, the higher resolution sensor definitely showed its strength in all lighting conditions and in both live and recorded situations. This isn't a massive difference, mind you, but there's definitely a difference in detail overall.
Image 1 of 2
The EufyCam 2 Pro also has better color accuracy and light balance when compared to the 2 and 2C, as well. I found fewer times where the sky was blown out when compared to the other cameras, and I also noticed that the colors were more accurate and pleasant looking. The EufyCam 2 and 2C often come across a bit cold looking due to the blue tint in the video.
EufyCam 2 Pro Great app, poor integration
For better and worse, there's been little monumental change in the Eufy Security app since our sister site, iMore, reviewed the 2 in December and 2C in May. The single notable addition includes a new automation tab, found within the Security tab in the app. This new automation more closely ties Eufy Security products together and makes it easier to set up a true security system that reacts to other components.
The biggest problem here is that Eufy still hasn't integrated important third-party tools like IFTTT. As it stands, Google Assistant and Amazon Alexa can be linked to your Eufy Security account, but those assistants can only cast the video from one of your cameras to a smart display. At this time, there's no way to arm or disarm the system automatically based on other home security products. You can, at least, have the system automatically arm based on a set schedule or your geolocation. That's great if you want the system armed while you're away from home or while you're sleeping.
While the lack of third-party integration is definitely a bummer, it's at least mended a bit by scheduled automation and geofencing. What's nigh-unforgivable in this day in age is the lack of two-factor authentication for your Eufy Security account. It's almost insulting, in 2020, to buy a home security product that's not covered by 2-factor authentication, as it's just way too easy for a willing cyber crook to gain access to your account by figuring out your username and password. Imagine if your car had locks on its doors but could be started with the push of a button (and no key fob present)? This is the same concept.
But there's hope on this front, at least. Eufy recently enabled 2-factor authentication for German and Canadian Eufy customers, showing that they are actually working on this absolutely essential feature. If there's nothing else that Eufy needs to work on right now, it's getting 2FA rolled out to every single country it sells its security-branded products in. Because of a lack of 2FA in most countries, I simply cannot recommend these cameras for indoor use. There's just too great of a security concern.
EufyCam 2 Pro Competition
When shopping for wireless home security cameras, there's certainly no shortage of products to choose from. Some of the most popular brands include Blink, Arlo, and Nest, all of which offer compelling alternatives to the EufyCam brand. The Blink XT2, for instance, offers better security with required 2-factor authentication, has free cloud storage as well, and even has deep hooks into Amazon's Alexa ecosystem (Blink is an Amazon company, after all). But it sports lower quality video, poor nighttime performance when surroundings are really dark, and worse battery life.
The Arlo Pro 3 is another great option that features an even higher-resolution sensor than the EufyCam 2 Pro, as well as a floodlight for infrared or color night vision. Arlo also requires 2-factor authentication for accounts, making it more secure than Eufy in most countries. But the Arlo Pro 3 requires a subscription to access anything stored on the cloud, and users have reported issues with remote viewing when utilizing local storage.
EufyCam 2 Pro Should you buy it?
Who it's for
Anyone who's looking for an amazing wireless outdoor security camera
Folks not wanting to add another cloud subscription to the fast-growing list
Who it's not for
Someone looking for indoor cameras (no 2FA means it's not safe for indoor use)
Any established smart homes where tie-ins with other services are necessary
While Eufy sets the standard in ease of access to local video and on-device people detection, the company has a lot to do when it comes to account security and smart home integration. As of this writing, Eufy only just enabled 2-factor authentication for Eufy Security accounts in Canada and Germany with no ETA on availability in other countries. EufyCam's also cannot be armed or disarmed through popular services like IFTTT or with your favorite virtual assistant, limiting their integration with other smart home products.
3.5 out of 5
The EufyCam 2 Pro is a great value over the long-term, with a significantly lower cost of ownership when compared to cameras with similar features. The limitations are all things that Eufy can fix in a relatively short amount of time and, what's particularly great, is that we know they're already working on these fixes. 2FA is already available in two countries in the world, and these products already work with all three popular virtual assistants. Eufy just has to push a little bit more and it'll be unparalleled in this product category.
Until then, these are amazing outdoor cameras that'll likely make many folks pretty darn happy. It's also an excellent choice for anyone who already has invested in the Eufy ecosystem, as these cameras can be hooked up to any existing Eufy HomeBase 2 with zero configuration necessary. Eufy makes it ultra-easy to add more cameras, and that's one of the best parts of the Eufy ecosystem, as a whole.
Best with other Eufy products
Secluded security
The EufyCam line shines on its own, and the EufyCam 2 Pro takes this a step further by increasing the resolution without sacrificing the long battery life.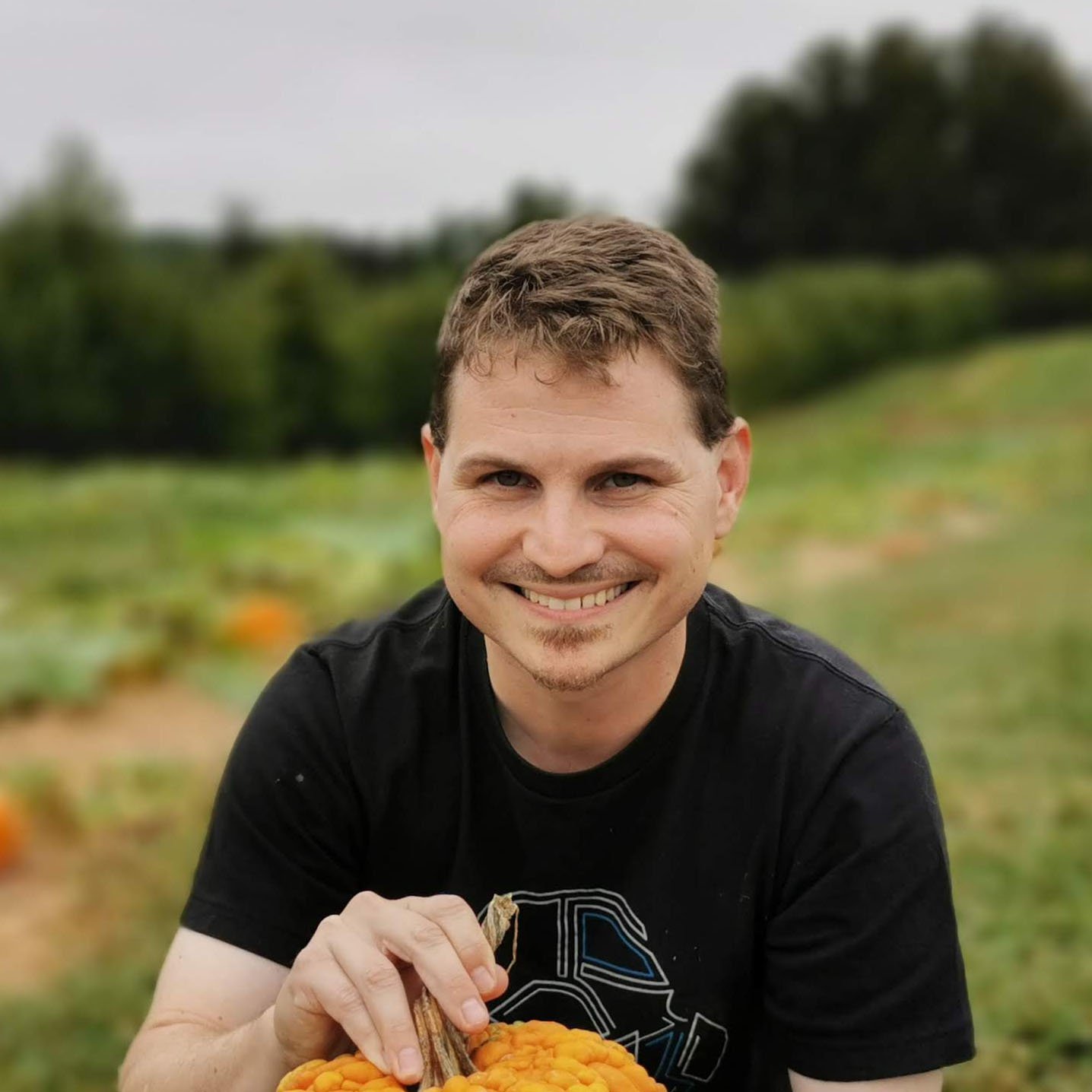 Senior Content Producer — Smartphones & VR
Nick started with DOS and NES and uses those fond memories of floppy disks and cartridges to fuel his opinions on modern tech. Whether it's VR, smart home gadgets, or something else that beeps and boops, he's been writing about it since 2011. Reach him on Twitter or Instagram @Gwanatu