The end of Nexus: This year's Google phones to forge new path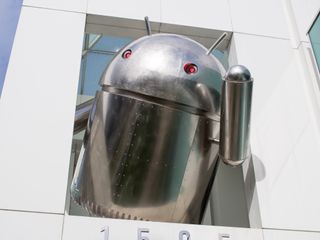 (Image credit: Andrew Martonik / Android Central)
This year's Google-branded Android phones will not use the "Nexus" name, Android Central understands, indicating a hard break from the past six years of flagship devices for the company. The widely expected HTC-built handsets — referred to as "Nexus" phones in recent online leaks — will instead come to market under a different brand name, according to several people familiar with Google's plans.
The move would seem to draw a line under the long-running Nexus series, which began with the HTC-made Nexus One back in December 2009 and continued to the Nexus 6P and 5X in 2015. Throughout the life of the Nexus program, Google has partnered with the likes of Samsung, LG, HTC and Huawei to sell both phones and tablets showcasing its latest software. By contrast, these new phones are expected to put the "Google" brand front and center, eschewing the HTC name altogether. We have no specific info on which name will be used instead of Nexus, however.
AC understands that this year's Google phones will feature additional software and a tweaked interface atop "vanilla" Android. This will notably differentiate the new models in terms of software experience from previous years' Nexus phones, which featured a relatively barebones Android experience — and this goes hand-in-hand with the decision to not use the "Nexus" name for the phones. And as we look back at the progression of Nexus phones, this was inevitable — Google has kept adding closed-source apps, services and features to the Nexus line, moving away from the initial idea of what "Nexus" really meant starting as early as the Nexus S 4G.
These revelations are broadly in line with what's been shown in recent leaks from Evan Blass and Android Police, which have published images of a new button layout, color scheme and Settings app that are far removed from what we see on Nougat on the Nexus 6P and 5X today.
While we don't know for certain that "Nexus" is completely dead, the fact that these phones are expected to release in the fall window traditionally occupied by Nexus devices strongly suggests that Google's strategy for its own Android handsets has undergone a significant shift — not just in name but in software and experience. And it would also fit with remarks from Google CEO Sundar Pichai at the Code Conference back in June, indicating that the company would become become "more opinionated about the design of the phones."
As for Google's plans beyond smartphones, we haven't heard anything about any Google-branded Android tablet plans, though one source was able to corroborate AP's report that Google will release two own-branded Android Wear smartwatches later this year.
As we approach fall and the first Android Nougat maintenance release, it's likely we'll witness the biggest change in Google Android phones in the past half-decade. How it plays out could change our perception of Google's entire hardware strategy.
Get the Android Central Newsletter
Instant access to breaking news, the hottest reviews, great deals and helpful tips.
Andrew was an Executive Editor, U.S. at Android Central between 2012 and 2020.
I am not sure I am getting this. "The biggest shift in Google Android phones in the past half-decade". A name change is the biggest shift? They are going to brand future phones as "Google" instead of "Nexus", right? If this is all, I am not sure what the big deal is. What am I missing here?

"this year's Google phones will feature additional software and a tweaked interface atop "vanilla" Android." Unlike Nexus' rite?

Thanks. I missed that line. That makes sense then.

There is a guy on Reddit doing an AMA right now about kids in America and their reading below grade levels.

I hope there's gonna be a YouTube summary about it I can watch.

Its not just reading. There is a great clip from the HBO show 'newsroom' that sums up america's deficiencies in education.

Let me educate everyone... Android = AOSP NEXUS = Google running "Android". GOOGLE PHONE = Google running "Android" with "Google specific" apps and modified skin. SAMSUNG PHONES = Samsung running "Android" with "Samsung specific" apps (Samsung Pay) and modified skins (TouchWiz). HTC PHONES = HTC running "Android" with "HTC specific" apps" and modified skins (SENSE). Are you starting to get the picture?
Android (AOSP) will continue on. Google just decided to play like the OEMs and make a Google version of "Android", while still maintaining "Android AOSP".

I'll one up you SAMSUNG runs SAMSUNGS version of android HTC runs HTCS version of Android NEXUS runs GOOGLES vision of android AOSP is GOOGLES open source android( no proprietary stuff) You just said Samsung has Samsung specific apps and skins it goes much further than that.

We pretty much said the same thing, I just tried to make it easy to understand for the NORMALS.

DWR_31 I disagree with you. The way you put it makes it sound as though with a Samsung phone you get Android exactly the same as with a Nexus phone with just some Samsung apps installed. Samsung and all the other OEMs take the standard Android and modify it. This is why when new versions of Android come out it takes a while for all the other manufacturers to upgrade, well one of the reasons at least.

You pretty much disagree with my first comment because you didn't READ my 2nd comment. You are one of the NORMALS that I was making it easier for.!. You have a simple thought, but try to make it complex, without understanding how to explain what you mean. I know that you don't understand what I mean, so please, just go about your NORMAL type of business and leave the thinking to people that are Smarter than you.

What are you talking about?

Nexus phones have always had "additional software" (Google+, Google Drive, HP Print Service Plugin, etc.) like every other OEM and the Google Now launcher has been a thing for a while... Are we talking about 3rd-party software like Facebook? If so I am out...

All the apps you listed are google apps that OEMs include on their phones, they are not limited to nexuses, the proprietary software mentioned in the article is the leaked nexus launcher, the redesigned two-pane settings menu, the google assistant (probably, maybe not) and all the other features of the 2016 nexuses that have been leaked so far. We aren't talking about third party software like facebook.

Yep, Samsung phones include Samsung apps which is why I said Google does the same thing every OEM does. What makes a Nexus phone different is it doesn't include 3rd-party and carrier apps (generally). What is the "additional software"? The stuff you listed is no different than what I listed. It's just "additional software" and new things Google has always added to Nexus phones over the years. You used the word "proprietary". The Google phone is not "proprietary"? I can't get it (officially) on my HTC 10. I still don't know what the difference is software wise on the "Google" phone compared to a Nexus phone.

Vanilla Android don't include any proprietary software or feature, that's why you need to download apps from the play store to so and so for you, they can now license a proprietary software and include it on nexus phones which is not on vanilla Android, i welcome this approach

AOSP AND VANILLA OR "STOCK" ARE DIFFERENT THINGS

Finally the only person to sum it up. AOSP IS ANDROID OPEN SOURCE PROJECT. HENCE THE NAME OPEN SOURCE. Meaning that AOSP is a complete barebones set of software that will run AOSP on a device without ANY outside packages installed( this means not even GOOGLE apps, no play store, no chrome, etc.) AOSP is open source meaning you can add what you want to the code as long as it is still able to run. AOSP is what most custom ROMs are based off of such as CYANOGENMOD, AOKP, etc. So put two and two together a Nexus obviously is NOT running AOSP. The same way that Samsung developed its own version of Android for its phone's, Google has also developed its own version for Nexus devices. The Nexus runs a version of Google with very little modifications hence the name Vanilla Android. A small thing that most people don't realize is that AOSP does not include and proprietary software so say you install it on a galaxy device , this means that certain features that came with the phone will no longer work weird AOSP installed as your phone's rom such the nice camera software that comes on galaxy devices. Just thought I'd try to sum this up in an organized little paragraph. But I like you explanation. If was the only one that made sense so I hope that people read this after they read yours.

You're about to find out I guess. But the Nexus difference isn't 3rd party and carrier apps, otherwise there's a lot of unlocked phones that would qualify. What made a Nexus a Nexus was that it was alsowas essentially AOSP+Google Services and nothing else. Sounds like Google is talking about joining Samsung and Huawei and the like and simply making their own setup more skin-like. If you can't beat em, join em, right?

Hopefully this will help you understand the shift. Traditionally, on a nexus device, there was never anything on a nexus that you COULDN'T get on another phone. An OEM could tweak or scrap the lockscreen, notifications, dialer, settings, etc. The OEM could also leave it stock... The apps that are closed source but install-able like gmail, launcher, etc are also installable on the majority of non-nexus phones. Motorola is a good example; can you get the motorola lock screen on a non-motorola device? Ever?? No you cannot.
Can you get completely nexus looking notifications on a non-nexus device? Yes, Motorola for example uses stock android notifications, no extra tweaks or styles. What they are saying in this article is that they are dropping Nexus name, and dropping the idea that the google phone would be vanilla. Now there is going to be closed source not-installable software that you can only get on a google phone. Potentially you can't even get this software on a non-2016 google phone running the same base version of android.

Actually, the process already started. Try installing Google Dialer on a non-Nexus phone, for instance. That's probably a harbinger of what's to come. "Stock" may now start to mean "Google phone only."

That actually sounds wonderful to me, and I only use Nexus phones. As a Nexus user this won't mean anything to me, I'll still get the Google software and services, I'll still get quick updates. I won't deal with clunky and terrible overlays that in no way improve my experience of using the phone. This move will significantly worsen the experience for non-nexus android users though... now not only will they have clunky and terrible interfaces, no updates, but they'll even lose support for core google services and apps that Nexus users will get. Google has had a problem since the start of this madness in terms of fragmentation and delays, this seems like a good weapon to force the masses to switch to phones that actually get updates. I like it very much.

Last time I checked, 99.9% of all non-Nexus Android phones still had the core Google services (i.e., Google Play Services, Google Play Store, Google Connectivity Services, etc). I don't know where you're getting your information from, but you are not correct. OEM's base their versions of Android off of AOSP, and once they complete and pass the Google CTS suite they receive Google Play Services and the Play Store. AOSP will still be business as usual. Just because Google isn't calling their new phones a "Nexus" doesn't mean OEMs will have any worse interfaces, less timely updates, or lose any Google services. Most Android users do not give a damn about updates. In fact, a lot of people fear updating their phones because it tends to introduce new bugs and issues, which they have no desire to troubleshoot on their own. Most users are not phone geeks, so I think you are overstating the allure of quick updates. Why listen to me, you ask? Because I have been working for a major carrier as a repair technician for the last 5 years and have been fixing at least 15 to 20 devices per day, which includes software troubleshooting as well as hardware repairs, and believe me, most people DO NOT GIVE A CRAP ABOUT UPDATES. I have fixed at least 13,000 phones in the last 5 years (I fix at least 50 phones per week x 52 weeks per year = 2600 phones per year x 5 years = 13,000 and that's a low ball estimate) so believe me or don't believe me, most people don't care about what version of Android they are running, they just want their phone to work above all else.

You may not be able to say it but I will, I worked for VZW for 3 years in one of their contact centers. I can share the same kind of feedback, the greater majority do not care for updates. Those that get the update keep living their lives, and a small percentage who are unfortunate enough to get bugs or issues they can't resolve on their own are troubled to have to reach out to get something fixed when they could be doing something else.

Hi do you know what touch wiz is? Just wondering do you own or have you owned a nexus device before?

Google phone WILL have proprietary software. Thus it will not be a Nexus

Every Nexus phone has had proprietary software. Google Play Services is 100% proprietary, non-open source software.

New settings, new launcher, some plugins for assistant, that's all i'm aware of.

The only thing exclusive to the old nexus phones was the google now launcher. The google apps are on every android phone with the playstore. stop making crap up. Google doesnt sell our device to app makers like samsung and carriers do.

The Google Now Launcher wasn't exclusively for Nexus's though?

The Google Now launcher was exclusive to Nexus at first but it is now in the Play store.

' doesn't make it plural ;)

The additional software we are referring to is stuff like the new 'Nexus' launcher leaked recently (will obviously bear another name), the Google Assistant, the new colored nav bar..

I'm pretty sure Google assistant will be available to third party OEM's

Might as well be an exclusive for some time, though. Remember the Google Now launcher was Nexus only for a good while before they finally expanded compatibility..

Oh yes, like you're not going to buy a phone because Facebook is preloaded. This is the stupidest argument / fake issue that AC continues to propagate.
GTFO.

The reason I buy Nexus devices is because there is no carrier or 3rd-party crap that can't be uninstalled but only disabled... Why is that hard to believe? I said that not AC.

I would suggest the main reason people buy a Nexus device is that they know they will get a least 2 updates of Android without having to buy a new phone and those updates will be almost when the new version comes out. Waiting up to a year to get an upgrade of a non Nexus phone is just disgraceful, and then only if it is a flagship. Sure not having all that bloat is nice, but i wouldn't say it is the main reason. Having your phone almost be like a new phone with the latest features is the main point of getting a Nexus. With the new Google phones, whatever they decide to call them, I'm sure they will have this available as they'll be able to either upgrade the new Google specific software as part of the Android update.

Nexus phones have had a different OS than AOSP and added features exclusive to the Nexus line for a while now. I fail to see the difference here outside of a rebrand. Much ado about nothing it seems.

"These revelations are broadly in line with what's been shown in recent leaks from Evan Blass and Android Police, which have published images of a new button layout, color scheme and Settings app that are far removed from what we see on Nougat on the Nexus 6P and 5X today."

I see now. Ok thanks. That is different then.

"Different," yes. "Far removed" seems to be pushing a little too hard, though, in terms of the mere looks of things. The dual-boot setup and seamless updates, on the other hand; those are more like it for "far removed."

Same story! Reading thie article and I can't get the point what's the biggest shift in Google phones still!?

I guess you missed the part where there will be tweaked software on top of vanilla.

Google is a much more valuable name than Nexus. It's a fact. It's a very smart and overdue move. My 6p approves.

Not reading the whole article. It won't be stock, vanilla(untouched, like getting windows, without 3rd party software). There will be a overlay, of some sort, made in Google's vision of android's future.

im sure ya didnt really read this eh?.......

I wonder if they will have a new GPE program that will offer more AOSP-like Android? I am not so sure this will be any better than any other manufacturer's "skinned" Android experience. I mean, they make their money on advertising... It's interesting that if a manufacturer decided to offer a mostly AOSP like device they would be unique. You'd think phones like that would be everywhere. I suppose there is much more limited money in doing that. The ability to easily root and modify my phone is 100% the reason I am using Android. Hopefully the new Google phones are as hacker friendly or I will have to pass as that is really the only reason I stick with Nexus phones.

They have to be for developers to use them. As for the GPE idea, that's highly unlikely given that almost nobody bought them the first time. Unless Google was willing to subsidize the difference in manufacturing cost to the OEM, which again is unlikely.

Or at least offer financing

And your in a very very small minority of users as less and less ppl are actually rooting their devices anymore or buying Nexus devices.
Google is trying to appeal to a wider audience with these new offerings which I'm guessing tie into their project FI cellular service. Google is looking to control everything like Apple but with its own carrier from what we are seeing through Google's projects of late and I'll be happier than a pig in **** when they achieve that and we can get rid of these greedy carriers especially here in Canada.

Small minority, lol your funny. You should do research before spitting garbage out. You aint Pure enough to even talk about this. Rooting and Roming are here to stay and never go away. Long live the Devs!!

While I disagree with your wording, I agree with the basis of your statement. While more people are buying Nexus, doesn't mean less people are rooting. It just means a bigger percentage of people aren't rooting. In fact, I only know of 2 Nexus owners that haven't unlocked their bootloader; one isn't Enlightened and the other has a Nexus 4 (and isn't Enlightened either haha)

You are completely right. Don't let these morons who think that the "Nexus Army" or WTF they call themselves mean anything.

As Long as they finally make a GPE device that works on all carriers. I wouldn't mind owning a Samsung GPE device but it never worked on Verizon. And that's why GPE failed,m by not working with a Company with 100 million strong in customers

Death of #nexusmasterrace

Lol why say that. U don't like nexus

The problem is the caustic nexus fanboy's being as bad as or worse than the apple fanboys. If you constantly have to try and run everything else down to feel better about what you've chosen,then you really don't have much confidence in what you've chosen.

That only explains why you don't like "caustic nexus fanboys" though. It is possible to appreciate the Nexus program while disagreeing with the behavior of some subset of Nexus owners.

It sure is.Unfortunately,almost the only thing that ever presents itself for nexus are caustic fanboys.I can actually see positives in nexus vanilla,samsung features,and apple's walled garden.Shocking,I know,right?

There's reasonable and unreasonable fanboys/not fanboys for every single manufacturer and platform out there. I just don't think it's fair to say one set of fanboys is worse than another. Or one platform consists of JUST overzealous fanboys. I'm not a fanboy myself, but I do have favorites, just like many others out there, and I'm sure just like yourself. So it goes many ways. As for relating to the article:
I can't wait to see what is in store for the future of Android. I just hope some of the inconsistencies can be worked out with more polish across the board. Otherwise it's a great ecosystem to be a part of.

The difference is this-do you essentially tell others you hate them for making a choice other than yours?Rather than engaging in conversation,do you only spew vitriol?Probably not.

I get what you're saying, but I don't get where you actually see that all the time. And like I said, there's just as many of those people for every other platform or manufacturer. You can't just single one out over the other. You're obviously doing it yourself right now by even making this a thing. So as far as I'm concerned, you're just here bashing those "caustic fanboys" and that makes you no better than them.

Once again I appreciate the nexus program,samsung features,IOS walled garden,etc.,etc.,not the caustic nexus fanboys,who appreciate nothing else,and in large part,are hateful towards all others.You either get that or you don't.Have a good one.

Lmao you're just in it for the attention now. This goes no where.

No,it certainly doesn't go anywhere,with your feigning a lack of comprehension.Hence,my previous comment to you."Have a good one",as in goodbye.

I can comprehend just fine, it's your lack of spaces that makes **** hard to read. Lol

If you refer to yourself as part of "[X-thing] matter race" you've aligned yourself with, and identified yourself as, one of the "caustic fanboys".

Yes,one of the most obvious tipoffs.

Or the Samsung fanboys, the BlackBerry fanboys, the Windows fanboys, etc, etc. There are fanatics in every group. Try going to a site that isn't OS centric, and there really isn't one group that's better or worse than the other. You say if they run something down they don't have confidence in their decision, but if you only condemn a handful of groups when every OS has their fanatics, then you're not looking at the entire picture, either by mistake or willfully. If one fanatic is bad, they all are.

Nope,the difference is fairly obvious to most. They don't just say their choice is great,they come across as strongly despising all others.

Again, go to other sites that don't focus on a single OS. There are fanatics for all OSs that do exactly what you're describing. I've seen BlackBerry fanatics condemning all others because none are as secure as BB OS, and when they started making Android devices, their implementation still better because...you know... BlackBerry. There are Samsung fanatics that are essentially the same as Nexus fanatics, just on the opposite end of the spectrum. They don't need updates, as long as they have all the features that Touchwiz brings with it. And heaven help you if say anything to the effect that someone else has as good a camera as a Samsung device. They'll gouge your eyes right out.

Nah, the Windows Phone fan boys are the worst lol

Did it ever occur to you they had a point? I'm guessing not and you're in a constant state of buyers remorse

Nope,not all.Enjoy your blinders.

I think you're the one with the blinders buddy

Because I can see more than only one thing?LOL.

They are just try8ing to protect you from buying bloat filled and slow galaxy phones. give them a break.

Good points are present in all sets.Vanilla,full featured,and even walled.

You just described all fanboys ever.. Singling out Nexus fanboys was insanely ignorant and simply irresponsible.

Nope.The level of nexus fanboy hateful is typically over the top compared to other fanboys. It could very well be tied to fact that they represent such a tiny portion of Android phones/devices in use,so they feel combative rather than conversational. Whatever,have a good one.

Yup, they're the worst, no other fanboy set is as bad as they are. /s You're condemning them for believing they're the best and everyone else is wrong. You don't see any irony there? Maybe you're not seeing it because you like something a Nexus fanboy ridiculed, but after having owned phones from HTC, Samsung, Motorola, and Nexus I can tell you that the fanatics in each camp are just as bad as any other. In fact it's one of the reasons for my sour experience with Samsung. The fact that you seem to blissfully ignore how bad fanatics in other camps are says to me that you're a bit biased here. You don't believe me, look up tim242 on Android Police. That guy has taken fanaticism to a whole new level, to the point that people have started blocking him from their disqus. Or then their is Richard Harrell as well. Both are pretty well known fanboys who accept nothing as even decent accept for their own choices. I had quite a few problems when I owned a Galaxy S3, so I went to the forums for help. You would be thought I called their mother a prostitute. I was accused of making up the problems I was experiencing to make Samsung look bad. If you like these phones or a company, fine, great. But if you can't except their faults as anything but a made up attempt to make them look bad, then you need to take it down a notch. None of these companies or devices are perfect, that's reality.

Funny,that's pretty much my point.I don't hate anyone for what they might like,which is pretty much the opposite of what you see the nexus ****'s typically spewing.You are much more reasonable than the norm,have a good one .

Your comment will really help the war

Agreed, Probably won't happen though.

That would be the exact point being made.I.E.- hateful nexus fanboys.Thanks for agreeing and making the point.As long as it makes you feel better.

You sound like you're full of hate and jealousy. It's just phones brah.. Relax.. Nexus is best

Continue on blindly,without the ability to appreciate anything else.

Let's see,I appreciate a wide variety,and you hate anything non nexus.LOL. You're just a typical nexus troll.Cling to your only and hate all others.

LOL. There's only one troll here and it's you Kevin.

Aw,I'm hurt. Look, any time you say anything about the nexus cult,you know you're in for a day of it automatically.The best ones trash talk google nonstop,but love nexus more than their kids.Oh,well.

You're a strange dude Kevin

As are you.I do like nexus,as well as apple's garden,and samsung's fat features list.Have a good one,man.

Seriously, your lack of using spaces after punctuations is ridiculous. It only diminishes any credibility of knowledge you might have.

There is a lot of voice to text.Get over it,or don't.I don't care.

Voice to text puts spaces where they go. Nice try though.

Whatever geek girl get over it or don't I don't care have a super day all done with voice to text Einstein What's the matter girl are you a little Nexus fangirl and just don't have the guts to say that instead of this other inconsequential garbage?

I wanna say GphoneMasterRace but I'm not convinced.

How about let's just stop paraphrasing nazis and white supremacists altogether?

Yes,definitely one of the most off putting things.

Look,the blind. Good thing little nexus fanboys aren't hateful,right?You prove my original point with every little post you make.Thank you.

Look,it's a blind nexus fanboy,without the capability to appreciate anything else.

You sound like a fanboy lol
Silly silly troll

I am,of multiple OS'S and OEM'S.

I live that IBM OS/2 life

This. I fear it's already too late for my fellow PC gamers...

I only started saying it cause it honestly made me laugh so hard it just caught on lmao.

You go, social justice warrior.

prob not true at all but if this gets you guys ad revenue for crap like this go for it.

There was a more in-depth explanation of this on Android Guys last night. It seems legit.

Oh myyy! How did you get to see his bird?

Hmm, HTC brought forth the Nexus line, and now this new line. Hopefully with this new branding they'll be more competitive.

Confusing. Trying to shift away from being a niche productline?! The basic idea of the nexus wouldn't be dead I hope. Posted via the Android Central App on my GS7 edge

Question: What will NoNexus have to say?

*Gets a chair & popcorn*...

Well he'll have to change his handle for one.

"The Troll Formerly Known As NoNexus" ? :) I don't really think he is a troll but that sounds funnier to me.

Nonexus will have to seriously have think things over, he's life long wish has finally come true. This changes everything for him! perhaps some soul searching is in order.

Hahaha that's great. I've noticed her hardly ever comments anymore though

But honestly hell probably just change to NOONEPLUS lol

[spins Wheel of Internet Rabble-Rousing] Something ****** about T-Mobile.

Glad I picked up the Nexus 6P when I did.

if it really is the last nexus, big bucks (not as many as larry has) on ebay??? LOL

Oh yeah,I got $10,000 for a final production year zenith on ebay.LOL.They're disposable modern electronics with a finite lifespan.

Same here. But Google's new line is still gonna be very similar to the Nexus line overall. I'm all for Google baking in some additional features if they want to try stuff out. What I care about most is getting the latest firmware the day it's released. That'll always be an option and it'll be exclusive to the new line

Maybe, maybe not. If anything, this could benefit the other OEMs in that all unlocked devices would be pushing their updates at roughly the same time if they commit to updates. With the current setup, Nexus devices would be faster to update no matter what, because all they had was essentially AOSP with some preloaded Google apps. OEMs OTOH had that, plus their custom overlay, so they would always be behind simply because there was more to do. Now that may not be the case. Nexus devices for the last 2 years also had the benefit of being unlocked for all domestic US carriers, but as we saw this year, Samsung did the same with their summer released unlocked Galaxy S7 and S7 Edge. If other OEMs did that and eliminated the carriers from the equation, and these Google phones also have a custom software overlay on top of AOSP, how would they be any faster?

Presumably because Google is creating the software for the new versions, therefore they'll have direct access and be able to build their proprietary software as new versions of Android are being developed. I doubt that the team working on AOSP will be very far removed from the Non-Nexus team.

OEMs have had access to preview releases while the AOSP team was still working on it for quite awhile now. It's not like the OEMs didn't start working on it until after the final release. In the early days it was advantageous to be the Nexus OEM because they had early access to the new version of Android before other OEMs, and that gave them a headstart on the non Nexus devices as well. But a few years back all OEMs started getting preview releases to start work on their updates, similar to what they did with Nougat in this year's beta program.

Well regardless, Google isn't going to do away with the ability to push fast updates. The OS also originates from them, so there won't be any difference as far as up to date software is concerned. I wouldn't be surprised if their update timeline was even faster for Google phone users

Are you serious? Its the same company making the software on the phone and aosp. Google has way more leverage than an oem "waiting" for final aosp

As I just said above, they aren't waiting for the final release and have been for a few years now. They are getting previews early on to start working on their version. They don't wait until the final release to start working on their overlay and haven't for awhile now. But even with that, without the overlay, after the AOSP was done, Google didn't have much to change, add their suite of apps and lately their custom launcher. Other OEMs were changing this at a much deeper level and more extensively. So of course they would take longer. Depending on how much Google's overlay changes from AOSP, it could affect how quickly their updates get to us.

Vanilla 'bout to get black err blueberry flavor

Yep. I don't care about branding much at all. As long as this new line retains timely updates, easily accessible factory images, and unlockable bootloaders, I'm sure I'll be happy with it.

Might have to buy a new one when Google starts the fire sale to clear inventory. The 6P will make a great daily for another year.

If this is trying to spin a good light on "caving to carrier demands", I may as well get a Note 7 instead.

Where did you see that this has anything to do with carrier demands?

It is a possibility because Google wants to get their devices into more hands and there is two ways to do that: cheap unlocked devices (Android One already exists, but not going to work in USA) and working with carriers.
My Nexus 6 is on a different branch because I use AT&T and updates are often delayed. Marshmallow update was months after the release. It completely failed the promise of a Nexus device, though everyone seems to want to ignore this. Same troubles have existed for any device that Google has sold through carriers.
Breaking away from the Nexus update expectation and replacing that with exclusive software and putting it in carrier stotes could definitely help their device adoption. Not saying this will happen, but I see it as a strong possibility.

I don't think there's anything that we've written here or anywhere else to indicate that Google is going to be caving to carrier demands in order to sell phones. I also don't think that there was anything we said that indicated that Google will break away from doing regular/guaranteed updates for its devices. You can speculate, but right now that doesn't seem to be based on any facts or even educated guesses.

My educated guess is that Google wants to sell more devices otherwise why change when they have a loyal enthusiast and developer following. My other point is that Google has already caved to carrier demands on some Nexus devices and AC and anyone else seems to like to ignore that, but it definitely is noticed by many of the enthusiasts, though many just bite the bullet and flash what they want and forget about not getting a prompt OTA path.

As I said above, they may have regular/guaranteed updates, but the speed at which they update could be affected. And if other OEMs went to the domestically unlocked phones like last year's Nexus devices, eliminating carrier involvement in the update process, they could be on equal ground with Google's devices. Samsung did so this year with their S7 series (although they dropped the ball on keeping with speedy updates). But if Google actually does a custom software overlay, that adds to the update timeframe, just as it does with Samsung, HTC, LG, etc.

Unlocked is no guarantee of no carrier interference. I bought a Nexus from Google Store and the software updates branched and major updates were very significantly delayed only because I put an AT&T sim in it and Google let AT&T have some control over updates (assuming because they were briefly sold by AT&T - cost of getting into the store).

I'm assuming your talking about a Nexus 6 and not last year's Nexus devices. The Nexus 6 was the first year they went to that setup, and while you could get phones directly through the Playstore, Google still let carriers have some sway in the update process. Last year though I haven't heard of any carriers having any say in what happened in terms of updates for the 6p or 5x. I only brought up the Nexus 6 because that was the first year they followed that type of u locked model. If I had said it started with the 6p and 5x, someone would've said it started with the Nexus 6.

Yes, Nexus 6, but in the past the same issues have existed with Nexi that they got onto Verizon.

Which is why I said using the setup they started with the Nexus 6, not prior to it. Previous to the N6, Nexus devices es were either GSM unlocked or tied to the CDMA carriers. So when they moved away from that older model to this more universally unlocked model,those issues started to go away.

They let AT&T have some control because it is AT&T's network and AT&T has to make sure everyone else does not suffer because users getting updates before they have been cleared to be used on the AT&T network. Now I do agree that Google needs to work closely with all the carriers to ensure that their updates do no harm.......Project Fi goes along way toward working with the carriers that it operates on top of. Maybe more carriers will come under that umbrella and everyone will get faster updates as a result....We can only dream.

I'm pretty certain that I will still have good AT&T service if I switched to the main branch for Nexus 6. I just might not have things like checking my plan before it turns on hotspot. I can put my SIM in any number of unlocked phones not specifically setup for yet work fine on AT&T. The only reason we have this branch is because of whatever agreement Google had with AT&T to get the phones into stores.

I'm not following you here. What is the main branch on AT&T? When these universally unlocked models are released, carriers whitelist them to allow them access to their network. In most cases, that's the end of their involvement with them. After that, the OEM handles any updates for the phones. It was different for the Nexus 6, but again that was the first year it was implemented, so there were going to be some issues. The second year, with the 5x and 6p, AFAIK there is no involvement by the carriers other than whitelisting the phones. And again if this is all about keeping the Network protected, then how does Apple not have to go through the carriers at all for their updates? When they started to doing this universally unlocked setup a few years ago, I remember talking to a Verizon tier 2 support rep and they said that any updates for iPhones were completely in Apple's hands, they had no involvement in it. In many cases, the network protection excuse was a way for them to exert some control over the devices they let on their networks, like the Nexus 7 LTE on Verizon's network, even though the agreement in place their prohibited them from interfering in allowing capable devices access to their network. But the testing excuse let them exert control under the guise of network protection.

So if they needed some input to keep these phones from harming their network, then why aren't they doing the same for the Nexus 5x and 6p? The only thing that has happened with those two devices is that they don't necessarily have full access to all of the carriers features, like WiFi Calling for instance. If it was all about protecting their network, then the same scenario that played out for the Nexus 6 should have happened with the 5x and 6p, but it didn't.

I bought the last Nexus! The 6p was announced just before the 5x.

Makes sense to me. The average consumer does not know the Nexus name, but they are very familiar with the google name.

Nexus is a cool name though. I wish Google knew how to market better.

Not sure if serious.......

Can't see anything to suggest it's not...

Why wouldn't that be a serious comment. I think it's an excellent name for a phone. My Nexus phone certainly functions as an information 'nexus' in my life.

AS far as a name goes it does sound cool to me. Better than some long convoluted name.

Much better than the (Insert OEM)Note HD4K EDGE Sapphire Limited

I like the Nexus brand name a lot, but the model naming scheme was annoyingly inconsistent.

Nexus One, Nexus S, Galaxy Nexus, Nexus 4, Nexus 5, Nexus 6, Nexus 6P/5X. And then two tablets named Nexus 7, just differentiated by release year, and the Nexus 9 The naming convention was just really scattershot.

Not that that made a difference in the end.

Google.. The biggest marketing company and lacks the ability to market it's own products.

Right. It might really be time to kill all the "Android" "Droid" "Nexus" ambiguity. People know "iPhone" and "Galaxy" (yes, I've had people ask if my LG phones were Galaxies). Take away? Marketing and brand recognition works.

I had someone ask if my LG Urbane 2 LTE was a Samsung Gear S2... Ugh... Tizen...

Agreed.. But those aren't Google's fault. Those are the brand names. People's ignorance is what confuses them.

Exactly this. I've seen comments saying 'But Nexus is the face of Android!" No, it isn't. People don't know what a Nexus is. Galaxy is the face of Android. A Google branded phone might actually get people outside of the nerdosphere talking.

Absolutely correct on both points.

Doubt it.. Google can't market jack ****

Yet,you're a myopic,hateful nexus fanboy.Evidently,they can market something.

I see the peasant still persist to get his little point across. The smart seek out the best, we don't rely on marketing. They need marketing for the peasants like you.

You've proven my point many times over on this thread as to why nexus fanboys are the most hateful,insecure subset of fanboys around.Thank you,and continue having a good day as a little nexus troll,blind to anything else.

Well,hell yeah gurl,how bout you?LOL.

You're not proving anything but you have buyer's remorse. Sucks to be you. You little peasant

"Galaxy is the face of Android" that's sad and funny at the same time. Something tells me that was not what either Google or Samsung intended.

A Google-branded phone THAT IS ADVERTISED HEAVILY. Google has done some really good TV ads for Android and Chromebooks, but their advertising for the Nexus phones has always been really minimal. They don't need to throw Apple or Samsung marketing cash at it, but they've got to make a much bigger splash than they have in the past.

Why is that necessary? What does Google stand to gain? Samsung would not be happy if Google somehow comes in and swoops up potential galaxy sales which is why this will never happen. Nothing will change, in fact I'll lay out the next 4 years of the Android Market far you. Samsung

Going unlocked... Yes. Limited... Then limited. Samsung makes damn fine phones. To the like that I seriously doubt if Google will ever commit to making those types of phones. If hardware is king, then Samsung is definitely wearing the crown. If Google is looking for some share in that, I doubt it will be in the same arena (hardware) ... It will have to be on the software side... We will see.. Things aren't over just yet...

It's all up to LG to possibly change things now since HTC isn't relevant and as painful as it is to say hasn't been since the windows mobile days.

Whenever I had a Nexus and my family or friends asked what I had, I always just said "its the Google phone". They always gave me blank stares when I said "its a Nexus", so this really makes sense on Google's part I think.

Ummm Nexus IS the face of Android. Now go away and make a sandwich.

Nexus is so far from the face of the android, I go to a school with around 400 in each class and I guarantee only 4 people at my school know even what Nexus is and the rest think my G4 is a weird Galaxy with back buttons Posted via my LG G4

Yeah whenever someone asks me about my 6P I say it's a Google phone because saying nexus makes them really confused. I do the same with my moto360, it's a Google watch because no one has a clue what android wear is.

Google should continue with the Pixel brand into phones

If the point is better brand recognition than Pixel does not make sense either.

They have to build a new brand, whether it's using existing assets, like Pixel, or coming up with a new one. The task is effectively the same either way.

They already have a great brand. Google

Yeah,they've been working on that a while.It's called Google.

How the Pixel brand workout for Google?

As a name for a phone, I think 'Nexus' is much better than 'Pixel.' 'Nexus' accurately describes how a cell phone functions in modern life. Mine certainly is an information nexus for me.

Nobody will buy a phone called the Pixel.

http://www.androidpolice.com/2016/09/01/exclusive-googles-new-phones-wil... I don't think that this is the right direction either, but it makes sense if they are going to not use Nexus. But really, what is wrong with Google Nexus rather than some other manufacturer Nexus? My suspicion is to dilute the Nexus update promise and cave to carrier demands so they can sell more devices. Sad but likely.

Sooooo, they're designing the stock Android OS.... and then re-skinning it for their own devices??? That makes no sense. Why would they redesign their own software? Wouldn't they just make it the way that they want it to begin with? Plus, this completely alienates people who buy Nexus phones for the bare bones experience in the first place. It's not a massive market, but still a decent size.

It makes sense. AOSP is provided as a base experience. It's meant to be extended. Nexus is AOSP with a Google skin (i.e. Google Framework Services, Google Now Launcher, Chrome, etc). It is not bare bones. This implies that Google plans to take things even further.

So then they are going to do what they're already doing now, but adding more bloat and changing the name? This seems like a bad thing.

Nexus is not AOSP, and AOSP hasn't looked like a Nexus for years (if it ever did at all). Nexus is Google's skin, but it is a skin. If you don't believe me, compile AOSP.

Agreed. It puts them on even footing with the OEMs that do custom overlay like Touchwiz, Sense, etc. Everyone brings up fragmentation, this just adds another one to the pile.

Figures I'd buy two Nexus phones in the past two months to find that they're no longer a thing. I know it doesn't matter but I somehow can't not be angry if it's true. I should've bought an s7. The thing I love most about nougat is that my battery life improved but it's still not what I used to have on Samsung phones. I'll probably actually give the OnePlus 3 a try next.

Yep, the nexi will now all immediately stop working and getting updates soon as the new unnamed product ships! /Rolls eyes Oh good luck with Android O on the S7

Well updates are important to me,but also at the prices I want something relevant. The continuation of the S and Note line keeps phones like the Note 4 and s5,even the s3 desirable to a fair amount of people. A phone line that doesn't technically exist anymore would be almost like somebody still trying to back up the HD-DVD player. It sounds extreme of course but social appeal is a big part of my purchases when throwing down hundreds of dollars. My Nexus could make it all the way to Q but I'd know Google was just throwing pity updates lol.

I'm hoping they troll Apple and call it the gPhone. I'm guessing Google's lawyers are hoping for the same.

I sure hope not because that's a horrible name.

You missed the joke maybe?

Very aware that that's a joke :)

Cool cool. I was going to say you let me down.

They really only need to name it the "Google [insert name]". I mean technically, it is the Apple iPhone and now is just described as the iPhone. Same with the Samsung Galaxy phones just being referred to as Galaxies. One the back would be "Google" with the model underneath. After a while, people would just drop the "Google" when they talk about it. So. Simple. That means Google (Alphabet?) can literally pick any word it wants or make on up. Maybe that is what should have been done with Nexus. It should have been described as the Google Nexus. Andrew, any idea WHEN the official name announcement will come?

I've seen plenty of places where Nexus devices are referred to as Google Nexus.

On the phone itself? And I mean on the outset and in print ads and TV spots and so on. Beat it into the public's head the way the other two have.

Mostly places you go to buy accessories or find I formation on it. And in the TV ads for last year's Nexus devices, the last thing on the screen was the Google logo, just like on Apple's iPhone commercials.

Hmm, well it's a start. I've only ever seen an actual Google Nexus 5X ad while streaming Heroes Reborn via the NBC app on Roku. It was a nice ad actually. Slick with a great song. Google needs to do more of that. This is of course assuming it wants to get more serious about selling hardware.

The ads are up on YouTube, but when I was watching TV around the time they launched, there were quite a bit of ads, mostly for the 5x at the start and then later the 6p, and then both together.

I have to admit, I have not watched traditional TV using a cable box in years. If I don't see it on YouTube or during a commercial while streaming, I don't see it. It will be really interesting how iconic Google can make whatever it launches this Fall.

and the power button could be called Gspot

Early beta testing indicates that male users are having the hardest time finding the power button.

Best comment all month right there.

And you win the internets.

How about the Chromephone? Chromebook, Chromecast, Chrome browser...

Lol wut? This is bullshit! How else am I supposed to get a vanilla Android experience if Nexus phones go away? I really hope this article is wrong.

Do you think you get that on Nexus phones now?

You do not. You get Android plus Google Play Services and Play Store.

But it's about as close as you can get unless you know how to build your own source or whatever ROM developers do.

What was a "vanilla" experience before, exactly? If you've been using a Nexus, that's the Google experience, not actually "stock" Android — this is just the new incarnation of that.

I define Vanilla Android experience as how Google would want Android to work, since it is made by them. What you're describing I'd define as AOSP Android.

You just described the "Google Experience". That's what you get on Nexus. Thanks for clarifying your specific definitions of things though. :)

I think "Google Experience" and "Vanilla Android" are the same thing. Google Experience was just a marketing term for non-nexus phones like the HTC One sold through the Play Store that didn't have OEM customizations. Think about it, before these phones and that term came out, the Nexus lineup was regarded to have vanilla Android installed.

Vanilla Android is AOSP Android. Nexus hardware of yesteryear came with more Google apps by default such as the Google Now Launcher. Real stock android uses launcher3 which is basically the Now Launcher minus Google Now.

So installing apps on Vanilla Android means it is no longer Vanilla Android?

No. But adding things to the installation of AOSP, like say the Now Launcher, Play Services, and Play apps, that can't be removed? That makes it no longer vanilla Android and makes it Google's take on Android. Go find a phone with AOSP and nothing more if you want vanilla.

So you want Android as Google thinks it should be experienced... Well that's exactly what you're going to get with the new phones.

Yeah, this is just a rebrand, people are flipping the **** out.

That is pretty much what I would call vanilla. Devoid of the infections added by manufacturers and carriers.

Well, to clarify, what's on a Nexus isn't really "vanilla" Android. The build of Android on a Nexus is AOSP Android with some proprietary Google stuff baked into the system. However, what you get on a Nexus is pretty much the CLOSEST you're gonna get to vanilla Android.

No. People need to stop pretending that this was more than it was (or wasn't).

Calm down dude. It's not that serious.

Thing is this a valid point. We've been down this road before with Google and their abortive Silver line. Unless there is a definitive no from Google (and not just words but in actions). Then there is going to be more anger throw at them again. One thing Google has to watch for though is the landscape has changed since the N6. Between the axon 7 and op3 and others. If Google tries to upscale this they along with htc will have plenty of inventory for months to go. I am curious though about how they are going to spin this. Makes for an interesting few weeks ahead.

Love hearing this news.I can't wait to see what they bring forth.This just reset my view clocks for late 2016 releases.Thanks.

Hmm, very interesting. We'll see how this goes.

Hate to be a stickler here, but the Nexus One was released on January 5, 2010 (not December 2009). I remember this date distinctly because I received mine in the mail on the release date.

Google announced in December 2009 that it was working on its own device, and reports corroborated late that year that the phone was the Nexus One. Obviously it was in development far before that. But we're splitting hairs ...

I'd be fine with calling them Google phones tbh. Let's see how it works out.

To me this isn't unexpected, but it's something that I don't want to happen. I like the clean UI and don't want it skinned to something else entirely and I sure as heck don't want anything locked down with it. To kill off the Nexus line is just downright a dumb thing to do. There are plenty of other OEMs we can buy from, but darn few that can match the customizability of a Nexus phone. People know what a Nexus is, even at the carriers that sell them. I'm not liking how all this is sounding, not at all

guarantee it wont be " skinned to something else entirely"

Whether a nexus phone exists or not doesn't affect the Android Market as a whole.

Ask MS if Lumia is available. Would be nice to see an option for a Nexus branded version that remains pure android. As long as the google phones receive frequent updates, Nexus owners will have what they value most.

Nexus is dead. new phone to be named "Play Phone" source: my worst nightmare

That would also be a horrible name, yes.

Google Play Services Phone

Nah just "Playa" aw snap.

They are still for the most part going to be Nexus devices most likely just with Google branding like the Pixel C from last year. Pretty much a Nexus tablet but with the Pixel branding on it.

please don't let it be called "Play Phone" or worse... "Pixel Phone" (although not as bad as the all time worst... "Fire Phone" by Amazon)

Pixel Phone sounds awful. My thought is that if you really want to sell more phones while still using Nexus devices as a reference devices that the only change will be the name going from Nexus to Google. Google is a name people know, Nexus not so much.

Pretty drastic move just to avoid having to call a 5.5" phone a Nexus 6. Cowards!

Wonder if they are going to start using the Pixel brand for phones... Though the Pixel C is Google manufactured, not done with a partnership...

I'm not sure what value the Pixel name has to it at this point.

"Pixie Phone" Brilliant! NOT!!! what if millions of teenage girls start buying them because of that name? :(

Im pretty sure that if millions of teenagers started buying Google phones, Google would be beyond thrilled.

The handsets will be named Pixel something if it were designed / manufactured by Google
Source: https://www.reddit.com/r/IAmA/comments/3w3x7p/hi_im_andrew_here_at_googl...

Hmm. All very interesting. Especially as this lines up with my own time line for buying a new phone. I would love to get a carrier-free, Google device for once. The 6P has come the closest (too bad it's a Chinese phone). By all accounts, the HTC 10 is a very nice device. That kind of hardware running the best Google has to offer in a clean experience is definitely appealing. I would also assume it would be fully compatible with any and all new software products and features Google is going to roll out.

Makes me wonder if the Nexus 5x and 6p with be getting all these new features that have been leaked. Would be sad to have them left behind already.

I will have to wait and see. If this is successful it could be great and I do think using more obvious Google branding makes sense. My concern is that Google likes to try things and then not follow through. If this transition is messy and the new Google phones (or whatever) don't succeed fast enough but the old Nexus phones are abolished we could easily run into a situation where Google just scraps the whole thing (and then I will have to move to iOS...). I guess we'll just have to wait and see...

Not sure what to think of this, especially with the part about it having UI changes over stock Android. I'm not a purist perse, but I do prefer the untainted Android OS and frequent updates. With the vanilla perk being phased out, I am not sure if I will be returning to whatever this new line will be called. Wish they had more details on tablets. A new 7 - 8" tablet would be great. And I would love to get an update on the AW 2.0 update. I would like to know how long I have to brace myself for the majority of questionable changes in 2.0

I think there will still be a Google Now Launcher for those that want to look like stock android and there will be a separate Nexus Launcher only available for Nexus/Google devices.

A launcher is not the same as an untainted os.

By that reckoning a current Nexus isn't untainted as it uses the Google Now Launcher.

A nexus isn't just AOSP slapped on a phone, there is some proprietary stuff in there.

Exactly. And these won't be any different.

Agreed, I sure wish we'd see a high-end 7 inch tablet to replace the Nexus 7.

Android tablets are dead.

http://www.nooooooooooooooo.com/

Or maybe it's not dead but Nexus will be the name of the software overlay, much like Touchwiz or HTC Sense. Nexus UI. It would explain why the Nexus launcher is a thing.

With my thought that the branding would change to Google the idea that the skin if you will would be known as Nexus makes sense to me.

This seems unlikely, especially given the new Nexus Launcher they're working on. I'd wager they plan to reduce visibility and focus on the Nexus name, but nothing more than that.

Hopefully the folks over at Xda can make our Nexus phones Google phones.

What do you mean by Google phone? Ive never heard of this term until the comments on the first page when the guy was trying to explain some things in layman's terms.

Might this hint at a Google takeover of HTC?

Because that worked out so well with Motorola

I know,I said on another article they should buy them,with the caveat,not to to throw them in the trash,as they did motorola.

Hey Andrew, you managed to forget that motorola made the 6 when you listed out the OEMs that google tapped...

Interesting considering Nexus Launcher..... Hmm. I hope they keep whatever it is under wraps. It'd be nice to be surprised....

Rocking the nexus launcher now. Is nice.

I just don't get the point of this. Why make a google skin instead of just adding these things to the vanilla Android? No one other than Motorola used vanilla Android anyways. Google's decisions really make no sense to me.

Nobody uses "vanilla" Android right now. Not even Google.

To differentiate their phones.Oh,and actually sale some.

Remove Nexus brand add at least $100 on price.... maybe Google/Alphabet really wants/needs to make a profit on hardware..

From what I can tell, AC broke this story. Good job guys. I guess the writings been on the wall, given the alleged design (no Nexus logo) and the new launcher, but people on the web are crediting the AC article.

I feel like a big issue had to be that everything was nexus # in the beginning
Now that we're at the nexus 7 (ideally) it would be confusing since the nexus 7 released a couple years ago as a tablet

To me, 4, 5, 6 were more about the screen size.

I'm guessing that Google knew I was planning on getting one this year so they decided to do something special :)

But but but Nexus over everything!

Unlike what most Android purists in tech blogs like to think, the market never really cared at all for Nexus devices. Consumers couldn't care less about "pure Android". So Google dropping the Nexus program and replacing it with something else will not affect 99% of Android users at all. That said, it will also definitely not be the replacing of known brands like LG or HTC with "Google" that will make these phones more popular than the Nexus line was. Quite the contrary. I'm pretty sure seeing "Google" on the phones will put off more people than compel them to buy the devices.
If people who love these software giants (Google in this case) haven't understood that from the Microsoft fiasco...Microsoft also thought that people would still buy Lumias once the "Nokia" brand was removed from them and replaced with "Microsoft". You know what happened? Nokia disappeared from Lumia phones and sales sunk faster than the Titanic. So don't think these "Google phones" will revolutionise anything or suddenly make Google a known and respected mobile OEM (even if Google itself isn't building the phones). It won't. People will keep ignoring the phones probably even more once the familiar brands in them go away.
What are Google's plan for these phones? Who knows. But 99% of the market won't care anyway. For those who care, they'll love the phones no matter what Google does.

Who are these purists that think that the market cares about pure Android or Nexuses(Nexi?)? I constantly see people talk about how small of a factor those are in the grand scheme, but I can count on one hand the number of times I've ever seen sometime say that our Android or Nexus matter to the general public.

He means people on this site not out in public.

I know what he means, and I almost never see it on this site or any other tech site. I see tons of people say they're not a big deal overall but rarely see anyone say they are a big deal.

If you like good things, you'll like Nexus. They're the simplest, fastest, and easiest to use Android phones. It's for people who like the Apple approach (to an extent), but prefer Android. Granted, this is a small population of the Android community. I think it's just that Google refuses to seriously push nexus as a product. Their half assed attempt has been a joke for years.

Maybe this means that previous annoying Nexus quirks like omitting the SD slot will finally come to an end. If that's the case, I'm all for it! Anything but an iPhone

Nexus One has SD card..as did OG G1 (HTC Google Devices) Nexus S & Galaxy Nexus by Samsung removed SD-card slot LG Nexus 4,5,5X, Moto Nexus 6, and Huawei Nexus 6P followed precedent of Samsung Nexus Devices. Would be nice and truly a 'throwback' if 2016 HTC-made for Google restored SD-card support. As for other commenters:
Proprietary Apps that are locked into the System build in my opinion counts as 'Non-Vannila' Android if they differ from AOSP. Example is Google Phone Dialer from Nexus 5 on-wards That is not Pure-Ansroid but is a is very nice 'Google addiction's to the Nexus line Nexus devices having locked out 'OS' features like Native Hotspot is another break from AOSP or having the APN be uneditable. Carrier branded Nexus devices that were abysmal had to be the Galaxy Nexus with separate Verizon, Sprint, and other* variants. More recently would be the Carrier bloatware on some Carrier branded Moto Nexus 6 devices. As long as 2016 Google Devices retain easy unlockable Bootloader, quick updates, and developer preview builds : they will be suffice for being 'Faithful' in spirit regardless of Brand Name change. (Also Galaxy Nexus generation was the most fragmented Nexus line ever....the variants don't even end up with same final Android Build...)

Wait so I wonder if this mean HTC will make next year's phone as well or they are still changing companies to build the phone

I read somewhere that HTC has a contract for the next 3 years. Don't know if it's true or not.

If the Google Phones are not pure (vanilla) android, will there be any issues with updates. Will the phones still get the latest updates first? Will they take much longer due to the added features?

It's big G own phone, so fast updates should not be a problem

From my understanding, Nexus brands are Google partnering with third-party manufacture to develop the phone. If Nexus brands are going away, that means they will all be called Pixel then.
Source: https://www.reddit.com/r/IAmA/comments/3w3x7p/hi_im_andrew_here_at_googl...

Nexus phones aren't going to die!!

Guess this makes Moto more Google[ish] than Google.
..kinda

Uh no Moto doesn't exist anymore it's straight up Lenovo, full stop.

Motorola didn't exist. Moto is still a separate division in Lenovo. Kind of like how Honor is a subset of Huawei. Weird fake line.

exactly
Like Puerto Rico in the USA, Ireland in GB, Apple in Ireland..WHAAATTT..but I digress.

I just hope these new phones get the same OS and security updates nexus phones did. I also hope they sell an unlocked model that supports AT&T bands.

Yeah, can't say I'm worried.

Lol I'm agreeing with gendo

So really nothing is changing as Google already has software in the Nexus phones that isn't in AOSP. It's just a rebranding.

Yeah 200+ comments over complicating it.

That's what we do on here. Complain and jump to conclusions :)

And it is their right as it is ours, Had to remind someone yesterday.

A rebranding that's not needed.

Sales figures would indicate otherwise

But does Google care? Out of everything they do with search and analytics and ads, do they care about putting marketing behind a phone in a sea of well established players?

If what this article says proves to be true then you'll have your answer

There was a similar article last year lol.

Will they be able to run Crysis?

No, sorry. You need Snapdragon 10240 and 20GB RAM.

Google has awful organization. They constantly mess with everything they do. They're not even improving things.. Just changing things. They need far better leadership. The only product that continues improve is search. Everything else just changes, sometimes goes backwards.

I'll agree with some of your comment Google doesn't know what the hell it's doing on the services front with messaging and social media.

Name something they improved aside from search. Not just changed, actually improved.

Let's not do this, please.

Nice can't wait, hopefully it can take off in a big way. Google phones and iPhones is all we need.

No its not don't fool yourself.

Would love it if this fall's new phones from Google/HTC had a ton of non-AOSP features and also were released in conjunction with Daydream hardware, as long as I can get an unlocked one. The Nexus line has been moving away from being pure dev devices for a while. Samsung's latest devices and widespread marketing are defining the Android flagship experience for 2016. An alternative that is Google's take on an Android flagship device in terms of both hw and sw would be sweet, but I'm not sure that's where Google's going or that HTC is up to the task even if it is.

So, there will be no such thing as "vanilla" anymore.. If there ever was:)

Hmm.. it all depends on how much chocolate is mixed into that plain vanilla.

Exactly, well as long as they don't preinstall third party crap, I'm fine. Don't think the'll do that anyway. Android silver was a great idea though, best hardware, best software :)

And this is what we get for drinking the Nexus KoolAid.

Lol oh please, this isn't Apple. Nexus Kool aid has never existed

Android is a mess. This is what happens when your sole reason for producing something was to mine ad data.

Better than producing something because you figure you can sue everybody over it...

I wonder if we'll still have access to vanilla images of future Android iterations? Or will the images provided be the doctored versions?

I think it would be useful for an article like this to define what the differences are between stock, AOSP, reference, etc. What does it mean to say there will be software on top of the "stock" experience? Wouldn't that be the new "stock?" Or is there a way to define what stock used to mean? For example, is the stock software on a nexus 6p just AOSP with google services and hardware-specific drivers? And would the new HTC devices have something that doesn't fit into that definition?

Nexus is an established brand name. Why change it for "Google" (which maybe should be "Alphabet")? What value does this bring to the company or to users? I also don't like adding anything on top of the OS. If an add-on makes sense, then incorporate it into the OS. I want PURE Android OS!

I don't believe all this gossip. Nexus will remain for the foreseeable future. Huawei has manufactured the up coming "Marlin". Get ready, get set.......

According to Totally Tech News this is B. S nexus isn't going anywhere.

My first Android phone, the original Motorola Droid was a "Google" phone.

At least I can say I owned a Nexus device once upon a time. Sent from my Sony Xperia XA

Will it be finally branded just as a Google phone? Everyone knows Google and the Google logo.

Nobody even knows about Nexus phones. They will only be missed by gadget nerds.

True that. Google+ will have a funeral, and a poll.probably.
Normals just buy Samsung anyway. Nex whaaat?

Good. Nexus phones were so boring.

*best. They were the best.

I couldn't care less about branding or tweaks or who builds the phones. How about four years of security updates instead, since you can't buy anything else that gets more than two, and even that's not guaranteed? I'm tired of paying for new phones every two years, Windows Phone is dead, and iOS is so basic that's nearly unusable.

Well there goes that cheaper nexus pricing.

So Andrew, will this launcher/software be exclusive to these new Google phones or will this actually be an update to Google Android which will be available for older Nexi as well (ie 6p / 5x / Pixel)? Alle still rooting for a new 7 inch Google tablet, my Nexus 10 is too big and getting slow...

I have no problem with this I have a 5x I'm guessing you can throw out that 399 price and jump back up to 500 plus. I kinda agree though, I bought the 5x and the software is the best ever but the phone is cheap. Very cheap. Better hardware st a higher price, most of us don't know about nexus anyways.

But the NEXUS logo sounds, and looks so much better than GOOGLE. I mean, come on. Imagine you're in a coffee shop, and you pull out your phone. On the back, you have (as on the Nexus 4) that beautiful, shiny Nexus logo that looks so cool that people ask you what kind of phone you have. You say, "Why, this is a Nexus phone." People want that, man. Sometimes, for dramatic effect, I bring my Nexus 4 to the coffee shop (it's my backup phone), and I simply just lay it face down on the table. That shiny, all glass encased Nexus logo shines in all of it's glory. It moves people. NEXUS...

Oh no! What will all the fanb***s who hate everything that's not "vanilla Android" do now?

They will move their goalpost!

Continue living life a like a normal person?

All of those paragraphs and breathless words just to tell us that Google is going to skin their own phones in order to differentiate them from everyone elses Android phones that are also skinned.

I've always been a fan of Nexus devices. But never really understood the idea behind it. Goggle was never really clear about who they were targeting or what their main goal was. Some said it was for developers some said was to show off their latest Android version etc etc. But I think before you push a product out in the market you need to first have a clear ideology to transmit to the consumer before pushing it out. One year they say we belive this is the the perfect size then the next they bring out a phablet smh one day they say we believe wireless charging is the way to go the next couple years they remove it. I don't know how to explain it, all I'm saying is I lost belive and the idea behind Nexus devices. So I am not disappointed nor do I care too much about what lies ahead for Nexus devices.

That's kind of the beauty of Google and Nexus devices (or whatever their going to be called now) imo. They throw shtuff at the wall and sees what sticks. Some does and some doesn't. And sometimes they don't include stuff that sticks, like wireless charging. I've been a Nexus fanboy since the Nexus S 4g (I was with Sprint at the time) and with the exception to the Nexus 9, I really enjoyed every Nexus device they've put out and kind of understand the Motorola Nexus 6 to a degree. They're not afraid to take chances and that's the beauty and can be a downfall. I think Nexus devices are for developers and hardcore Android Geeks like us and will continue to be. Just my .02 :)

I just hope they fix the bluetooth bug that is draining my N5. I have to shut off bluetooth unless I need it in order to have the phone last more than 7 hours on standby. Otherwise, its nearly 3 years old and still working flawlessly but I would still like to upgrade. In all of that time, my wife is on her 3rd iphone.....1 broken screen and one broken home button.

Oy. Comment thread hell. tl;dr

More fragmentation. Awesome.

I can't decide whether this is saddening or hilarious. It's as if the Android ecosystem can't decide what it wants to be when it grows up.

Since when was nexus representative of the Android ecosystem?

Not sure what the point of changing the line is... But as long as they will give the latest updates (And keep the headphone jack) I'll be sticking with them.

"Throughout the life of the Nexus program, Google has partnered with the likes of Samsung, LG, HTC and Huawei to sell both phones and tablets showcasing its latest software" Why does everyone forget about the Motorola branded Nexus 6??

Clever google. By building google-phone-only features that aren't part of vanilla android, they prevent manufacturers like Samsung from getting said features for free on their devices, because they are only licensed to use vanilla android. This will force Samsung to develop more into TouchWiz than they have had to in the past years in order to keep up with Google. Then again touchwiz had split screen ahead of vanilla. Either way, end result is more fragmentation, more brand/device specific apps.

So I am a "Phone Enthusiast". Not a developer wouldn't have a clue how to do so. What I do hate is all the bloatware that comes with Samsung and other devices. I want as close to a pure Android experience as possible. Is this news for someone like myself good, bad, or it makes no difference?

It's just gonna be a name change....easy everyone

"Google adopts HTC Sense, update at 11" Just kidding, but it would be interesting. I alway felt like stock Android was like a stripped-down car with manual windows, and TW was everything and the kitchen sink. Sense would be a nice balance.

I like the "Nexus" name and logo. I'll be sad to see it go..

One would almost assume that for these Google phones, Google might stick with one manufacturer. Which so happens to be their first. The circle is complete.

Well I was thinking about waiting for the new Nexus phone, but I guess depending on the actual phone I might just get last year's nexus 6p.

Hmmm.. But will the current Nexus phones receive update with "additional software and a tweaked interface atop "vanilla" Android."? Or will they continue with more "vanilla" path?

There is even a version for the Raspberry Pi 3 Download Free Here
https://wiltronics.com.au/product/10084/raspberry-pi-3-model-b-android-n...

Doesn't matter, still would love to own one! Getting updates quickly is amazing :) "While we don't know for certain that "Nexus" is completely dead" Hopefully not, but ill still grow to love the new name. (if it changes)

Google abandoning yet another project... I get the thought for the name change, but why spend 5 years building a brand (Nexus), then completely start over again??? Google seems to lack the ability to invest long term, outside of the Android and search engine software itself. And the real question is "who's asking for this change????"... Nexus may be a ***** market, but it's a profitable & hardcore loyal market. I find the Nexus (aka true Android) experience far better than the HTC & Samsung software overlays. And the entire point was to keep a system that can be updated immediately by reducing third party software programming. Now they're going to build a base software, then make a phone that adds additional software??? That's just dumb...

Another brilliant marketing move by Google. Just as your product is starting to get some name recognition with the general iPhone-toting public, change the name to wipe out all brand equity! Great! Now for good measure Google, be sure to give it one of those idiotic alphanumeric names, like x35ti or something, to be 100% sure no one knows what the heck you're referring to.

Owned the Ones, S, Galaxy, 4 and 6P. I never ran with Google's version of Android for more than it took to flash a ROM with features that made it usable. Nexus software sucks and Google realise this now

You guys are over-reacting. There has been rumors of changes for a while, one of them being replacing the app drawer with space for another app. The app drawer can be access by swiping up from the bottom of the phone. Another one was swiping up or down on the fingerprint scanner would drag down or up the notifications. Think of it this way, now instead of going plain Android, Google can test out new features and ideas. I'm looking forward to it.

Nexus people think as cheap phones si it's better they changed it. It's not Nexus so why it be cheap anymore. Well done Google

So they will just be "Google Phone"? Seems pretty boring. Their other products have names, Pixel, Chromebook, etc. I am intensely interested in these phones, as they are HTC-sourced handsets. And the name "Google Phone" would not dissuade me. But if I had one, I'd tell everybody its an HTC anyhow. I would like to see a "Nexus" launcher option offering pure Android if you wanted it.

I think vanilla Android is too basic. My partner had a Nexus 5 and after having a Samsung S2 was disappointed that there was no battery level meter, no call blocking functions as standard, as well as other things that came as standard with touchwiz.

I would like to know more about the Google-branded, Android Wear smart watches.

Hopefully now they will start adding micro SD slots to future phones.

I love Project Fi and lots of updates, but I despise increased cloud storage integration and the artificial limiting of local storage to promote it. All I really need is MORE than 64 GB for a reasonable price or a micro sd card slot and I'm in.

this is good news now nexus owners will get more features sounds great oh and name change i already hear people calling nexus the google phone

"More opinionated about design"
Goes on to reuse HTC One A9 shell.

I don't like the pricing of these phones..

Maybe Google Play Edition is back

My perfect phone would be a Samsung Note 7 running AOSP with Touchwiz Spen functions, Camera and Video apps. I don't understand why the stock android camera app is so crappy!! As far as them getting rid of the Nexus line up. I don't think they should. Its a super easy phone to root with Wugfresh's nexus root tool. I stopped buying them because of the camera app, and most play store camera apps aren't much better.

I think they need to keep the Nexus Name/Brand, and get it BACK to the developers. This is what the phones were meant to be, developer phones, clean, untainted. It's perfect that way, AND still have Google Phones, with what a Consumer would want....

Why change now? Nexus is a good brand name, oh well......

I wish Google would just make their own phones instead of relying on third party makers to do so.

Wow, a smaller worse screen and no front facing speakers. Where can I sign up for that sweet deal?

"This year's Google-branded Android phones will not use the "Nexus" name, Android Central understands..."
I wish there was more of a clue as to the source and reliability of this information. We've had rumors and information before (like Silver in the picture at the top) that seemed to be done deals. Until later we found they never were or had been scratched. As far as the change goes, so long as the bootloader is still unlockable and factory images get posted like they do now, I'm not going to sweat this much. I will miss the name though. I've gone through 3 different Nexus incarnations, all by different manufacturers, but the branding continuity makes them feel like they are a "family" of sorts.

Oh whatever. They're sill making "Nexus" but just want to call them Googles instead.

I like that Google know when to retire a name, unlike Sony who are still flogging the Xperia horse.

if Google drops the Nexus branding, it will my first move to drop Google, no matter how bad Microsoft is.....
Every phone with the Nexus branding has functioned as a top of the line phone, no matter it's manufacturer.
Can Google ensure a better product? Perhaps?

Woooohhh Pixel and Pixel XL, Ok

I guess I'll withhold judgment until can we actually see what's in store here. But I can say that at least in terms of initial impact, this strikes my ears as very bad news. I'm very fond of "vanilla" Android, and there's no better home for it than on a Google phone - straight from the source. If this report is true, then now unless there's still a huge advantage to update timeliness, this sorta takes away Google's niche, and why bother anymore? I made the switch to iPhone last year though I'm itching to get back on Android - getting a second phone and just having both would be the ideal, but either way, I want to get back on the platform. My target was a Nexus. But if this report is true, heck, I might as well go back to Samsung and Touchwiz. The Note 7 is a simply gorgeous and stellar phone, though Touchwiz is certainly not a prospect I relish at all. That the Nexus name itself is going away is something I can live with, I guess. Only I had hoped that if they did, it'd also mean the end of phones made FOR Google and the beginning of phones made BY Google, like the Pixel - only hopefully not crappy. In any case, the more I hear about Google's 2016 offerings, the more unhappy and/or unimpressed and/or underwhelmed I become, and as such, I feel increasingly like I'm going to be forced to choose between a Note 7 and last year's Nexus 6p, neither of which strike me as ideal scenarios, the Nexus hardware being so outclassed by the extraordinarily beautiful Note 7 on the one hand, and on the other......Touchwiz and long waits for updates.....[Sideshow Bob shudder]. I suppose there's always Priv. Of course this dilemma all assumes that I'll even be able to make my Android return in the 2016/2017 corridor as I hope. I may well end up stuck on a certain piece of fruit for a bit longer - though if I can have Fruit -AND- Robot, all the better. Throw in Paned Glass too, please! I'm more excited by the latter than either of the others, though also more wary. In any case, no, this news is ill-received by yours truly!

I'm a Nexus fan. Great devices !