Motorola Droid X2 Accessories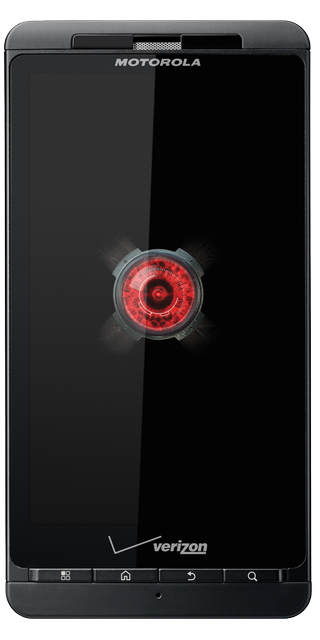 The Motorola Droid X2 provides you with the ultimate media experience with its 4.3" qHD display and snappy 1GHz dual-core processor delivering twice the speed as its predecessor the Droid X. As the Motorola Droid X2 is a device worthy of its hype, it deserves to have the best accessories to protect it and keep it powered up.
There are a number of different cases that will protect your Droid X2 such as skin cases, hard cases, leather cases and even waterproof cases. Each one serving its own purpose these cases for the Motorola Droid X2 will ensure you stay protected from accidental drops. And to protect that display you'll definitely want to look into a screen protector for the Droid X2.
The Motorola Droid X2 is designed for a stunning media experience, which means you're going to want to keep your device charged up whenever possible. These Motorola Droid X2 chargers will keep you powered up throughout the day whether it's in the car, at the office, or at home.
Car kits for the Motorola Droid X2 are extremely convenient to have handy. Not only is it a safe solution to talking while traveling, but these Droid X2 car kits allow you to mount your phone in multiple areas of your vehicle. After you've mounted your device, there's no better way to seal the deal and go completely handsfree than with a bluetooth speakerphone for the Motorola Droid X2.
The pre-installed 8GB memory card that comes along with your new Motorola Droid X2 is a nice addition to your purchase, but keeping the latest movies and music on your phone can eat up much of that extra space before you know it. It's best to always be prepared with extra Motorola Droid X2 memory cards.
You can find all this and more with an extended look into our Motorola Droid X2 accessory guides below.
Motorola Droid X2 Cases
Motorola Droid X2 Batteries
Motorola Droid X2 Chargers and Cables
Motorola Droid X2 Bluetooth
Motorola Droid X2 Screen Protectors
Motorola Droid X2 Memory Cards
Motorola Droid X2 Accessories at the Android Central Store
The Android Central Store is your one-stop shop for all Android accessories. We have the largest and widest selection of items and you can be assured that what you're getting will work with your Motorola Droid X2, be it a battery, charger, case, screen protector, headset, or any of the other hundreds of items in the store.
New items are being added all the time and most items are available with super-fast same-day shipping. So check it all out at the Android Central Store.
Android Central Newsletter
Get the best of Android Central in in your inbox, every day!
Thank you for signing up to Android Central. You will receive a verification email shortly.
There was a problem. Please refresh the page and try again.