Don't buy a 32GB Android phone in 2017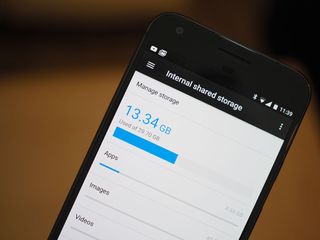 A new year brings with it the certainty of new high-end phones to get all hot and bothered about. And while we're still a couple of months out from the first round of Android flagship announcements, it's time to start the new year with an important resolution: In 2017, it's time to stop buying flagship phones with 32 gigabytes of storage.
The most obvious reason to insist on 64GB or more is that the stuff on your phone is getting bigger, and not all of this can be offloaded to an SD card (if that option is even available). Including data, system-level apps like Google Play Services can hog 500MB or more just by themselves. For the Google app, you're looking at around 250MB. And staple third-party offerings like Snapchat and Facebook Messenger are storage hogs too, weighing in at between 100 and 200MB. Others, like WhatspApp, come with a massive archive of what could be years of your personal chat history, photos and video, which can't be offloaded to an SD card. App caches for the likes of Instagram, Twitter and Chrome can also number in the hundreds of megabytes, even on a phone that's only a few months old.
And that trend is only going to continue as apps become more complex, better cameras and 4K-capable handsets have us taking more photos and shooting gigabytes of ultra-high quality video. You're going to be using much more, not less storage in future, even with the ubiquity of cloud storage, and backup tools like Google Photos. What's more, if you're buying on a two-year contract, consider how much larger apps will be, and how much extra stuff you'll have by the start of 2019.
Maybe you're getting by just fine on a 32GB phone that shipped with Marshmallow. That's all well and good, but devices shipping on Android Nougat (and eventually Android O and beyond) put more internal storage out of your reach, because of the way seamless updates work.
In order to be able to quickly upgrade to a new version, a phone with Nougat out of the box duplicates many of Android's OS partitions, like the system partition and the vendor partition. To put it in less nerdy terms, that means the space taken up by the OS on a Nougat-shipping phone could be double that of a comparable model on Marshmallow. It's important to note that this only applies to phones that ship with Android 7.0 and up — upgrading from Marshmallow to Nougat won't suddenly make you lose a bunch of extra space.
More: What are seamless updates and how do they work?
Bottom line: Consider that the firmware and related stuff takes up a little over 7GB on a Samsung Galaxy S7 edge. In the Nougat world that could double to around 14GB — almost half of the phone's marketed 32GB of storage. The 32GB Google Pixel is actually pretty reasonable in this respect, with all the OS partitions combined taking up just 5.4GB of space. But consider how much extra stuff other manufacturers add to Android, and how much space it takes up. It's easy to see how 2017's flagships could lose more than 10GB of space to the OS before you've loaded a single app. That's less space than ever for your own apps and media.
For this reason alone, we'd expect 64GB to become the standard for Android flagships in the new year. Phone makers know that selling a 32GB phone where half of that allowance is unavailable is a recipe for unhappy customers and bad press. Sony learned that lesson in 2015 when it tried to sell an 8GB phone which, after setup, actually left users with just 1.3GB.
Should we see any flagships, or even mid-to-high-end models with "32GB" of advertised space, you'll want to steer clear of them. Or at least dig into the settings before you buy and find out how much space you really get. But really, it's time to insist on 64GB if you're forking out a chunk of cash for a new phone with Nougat. You'll thank us when you don't run out of space.
(And in case you were wondering, definitely don't buy a 16GB phone either.)
Sign up for Black Friday email alerts!
Get the hottest deals available in your inbox plus news, reviews, opinion, analysis and more from the Android Central team.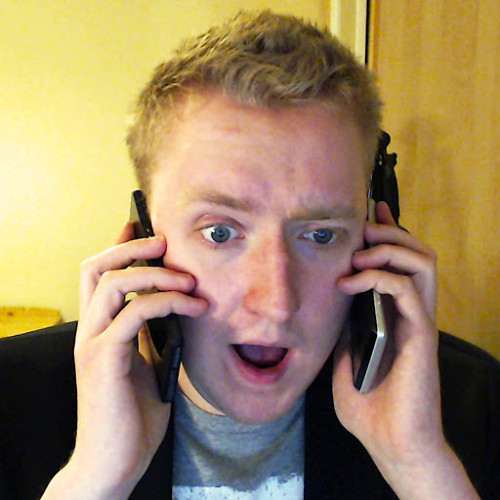 Alex was with Android Central for over a decade, producing written and video content for the site, and served as global Executive Editor from 2016 to 2022.