Do you think the Galaxy S20 Ultra lived up to the hype?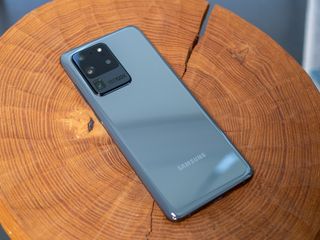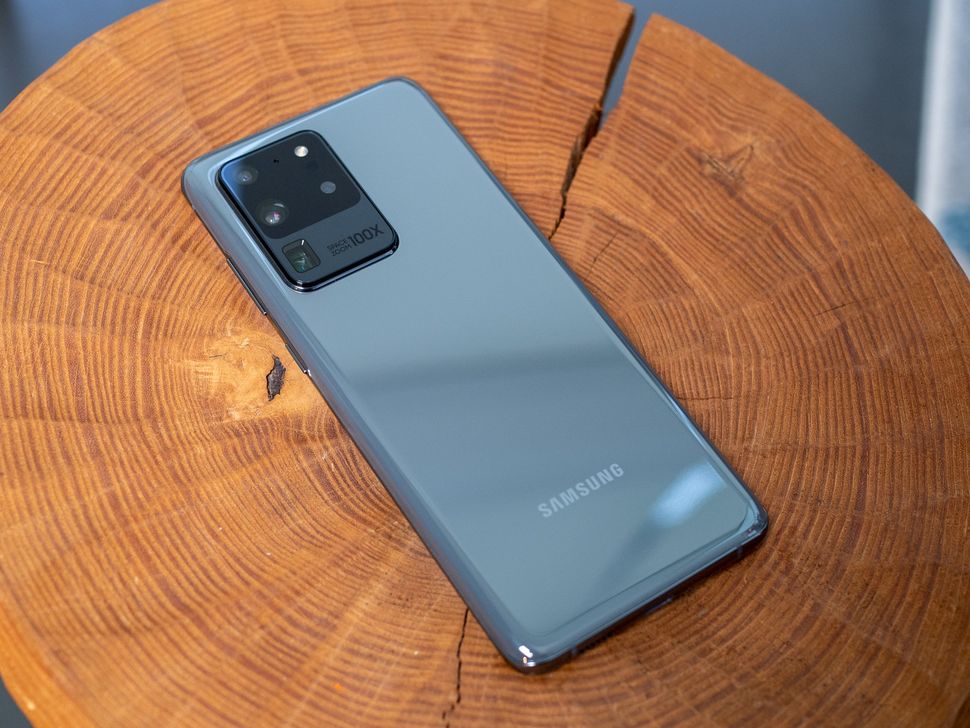 (Image credit: Andrew Martonik / Android Central)
One of the more polarizing phones of the year has been the Samsung Galaxy S20 Ultra. There were a lot of expectations for the device leading up to its release, and while it gets a lot right, it also comes with some quirks and drawbacks you don't want to see in a phone this expensive.
Now that the Ultra has had some time to breathe and exist in the wild, we wanted to check in with our AC forum members to see where their thoughts about the phone currently lie.
What say you? Do you think the Galaxy S20 Ultra lived up to they hype?
Join the conversation in the forums!
Joe Maring was a Senior Editor for Android Central between 2017 and 2021. You can reach him on Twitter at @JoeMaring1.
Do you think the Galaxy S20 Ultra lived up to the hype?
NO!

I don't own or know anyone personally that bought it but from reviewers they said it was over hyped and way overpriced.

It didn't live up to the hype but it's heaps better than the negative reviews warrant. Bear in mind it's on par pricewise with the iPhone 11 Pro and you get SO much more for that money. The camera was supposed to be such a huge leap forward...but wasn't. It's still great. The rear camera's are easily better than the iPhone 11 Pro, especially the Zoom but I'd reverse that with the front camera. Overall it's a fantastic device that can do pretty much everything and more and leaves very little wanting. My biggest gripe is the fact it could be better if we in the UK got the Snapdragon version and not charged more for inferior performance and battery life.

Err you get more money with the iPhone 11 Pro Max, better app quality, a far more robust App Store robust hardware (the iPhone 11 Pro Max camera is better and won't crack), 5 years software support and a far superior ecosystem, but I will say that Samsung Dex is interesting and I wish Apple had something similar.

You certainly don't get more for your money dude. You literally get half the features for the same price. Some major annoyances still on iPhone in 2020. Can't add your own music without a pc, can't use custom tones for most 3rd party apps, a back gesture that works on some apps some of the time but not on all apps and not all of the time, no pull down to refresh on Safari browser, can't unlock the phone with a trusted device not even the Apple watch.... AND STILL NO ALWAYS ON DISPLAY. Just a tiny sample of what's missing still. And no the iPhone camera certainly isn't better I can assure you

I think it is a flop that I can't get a 512gb version in Ireland....
I think it's a flop it will cost me 1575 quid plus shipping to get the 512gb version from the UK

It definitely did not live up to the media hype which was solely about its camera ☹️. I'm not even a camera user !The S20 Plus is definitely better value for one's money.

The only really annoying thing about my Ultra is the crappy finger print reader; everything else is sweet...

There is no way the Ultra is a flop. Indeed the price was about 200 too much, but it is premium all around. I think, daily, wow, I love this phone.

Awww the little Samsung Knights are out in force defending their overpriced trash (Galaxy S20 Ultra), if I'm going to spend that amount on a phone, then only Apple gets my money because you get 5 years software support, the App Store is far superior to the Play Store and Samsung's own app store, better build quality face ID which is far more reliable, better app quality and camera too and that's not even mentioning the superior ecosystem along with the best customer satisfaction guaranteed.

Does anything live up to hype anymore? I never thought that it could live up to the expectations placed on it. The fact that people expected 100x zoom to shoot clear, detailed photos, says a lot about the hype and about the people who expected the impossible. Sans hype, the phone is a beast and I enjoy using it. The complainers are the opposite end of the pendulum swing from the hype. They see and imagine every flaw possible. It's a great devicre that cost a bit too much.

I was not impressed by the phone...
Love my Note 10 +....
Hope samsung doesn't repeat the same mistake with Note 20
Looking forward to note 20 :)
Android Central Newsletter
Thank you for signing up to Android Central. You will receive a verification email shortly.
There was a problem. Please refresh the page and try again.