Developers, still need a pass to Google I/O 2017? Submit your experiment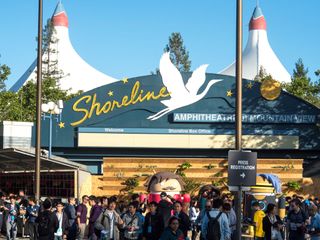 Developers, Google I/O is for you, first and foremost — for the tech makers, the dreamers of apps, and the diehard fans who won't dare use anything but an Android device. And it's likely why you're here, reading Android Central.
If you're bummed you couldn't get a ticket to the annual developer's conference through its lottery process, there's another chance through Google's Experiments Challenge. You can submit your Android, Chrome, or AI experiment for a chance to receive a trip to Google I/O 2017.Three runner-ups will also receive a Pixel phone and a Daydream headset.
There are a whole host of examples to look at if you're wondering where to start or whether a project you've been concocting is worth throwing into the ring. Google will be accepting submissions until April 13.
Google I/O 2017 will be taking place May 17-19 near the company's headquarters.
Get the Android Central Newsletter
Instant access to breaking news, the hottest reviews, great deals and helpful tips.
Florence Ion was formerly an editor and columnist at Android Central. She writes about Android-powered devices of all types and explores their usefulness in her everyday life. You can follow her on Twitter or watch her Tuesday nights on All About Android.