Developers in Azerbaijan, Iceland, Peru, and Yemen can now register to sell paid apps on Google Play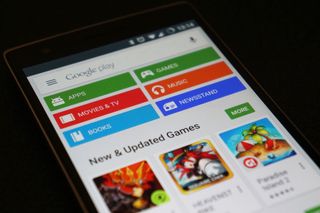 Google has expanded the ability to publish paid apps, as well as app with in-app purchases, on Google Play to developers in four new countries: Azerbaijan, Iceland, Peru, and Yemen.
Developers in the above countries can now register as merchants on the Google Play developer portal, enabling them to receive payments for their apps. No one like to work for free, so this is great news for developers operating out of each of the four countries. With this move Azerbaijan, Iceland, Peru, and Yemen join a growing list of countries where merchant registration is now available, totaling 78 in all.
Source: Google Developer Support
Can't believe Icelanders weren't qualified! Posted via the Android Central App

True on Iceland, it is odd. But Yemen? They're in like a three way civil war. What are they going to offer, an ISIS recuritment app?

No, alert app to notify when US is shelling civilians

Lol you mean when Saudi Arabia is dropping bombs haha Posted via the Android Central App on my Nexus 5 or Nexus 7 2013

Regardless of who's doing the bombing, I sure hope that an app that notifies you when shelling is about to start wouldn't be a paid app anyway.

Malware and data theft Posted via the Android Central App

I know right Posted via the Android Central App

That's good Idea from Google Development,
Almost of people in Yemen use android mobiles, and they are a Peaceful people.
We are in Yemen hate ISIS, we refuse live with them in Yemen.
Yemen has many developers men and women.
You should to search about Yemen history to know this country.
Thanks a lot for you.
Android Central Newsletter
Get the best of Android Central in in your inbox, every day!
Thank you for signing up to Android Central. You will receive a verification email shortly.
There was a problem. Please refresh the page and try again.