CrossOver on Chrome OS lets you run Windows apps on Chromebooks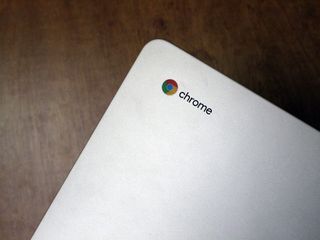 Over the past year or so, Chrome OS has gone from an affordable computing solution for the classroom into something that's also practical as a daily operating system for a lot of people. Chrome OS's biggest limitation still remains with a lack of powerful desktop applications compared to the likes of Windows and macOS, but CrossOver on Chrome OS Beta is hoping to bridge that gap.
CrossOver on Chrome OS Beta was previously existing as an invitation-only application called CrossOver Android Technology Preview, but with the rebrand to CrossOver on Chrome OS Beta, anyone can now download the app to their Chromebook from the Google Play Store.
However, there is a slight catch.
In order to run CrossOver on Chrome OS Beta, you'll need to be using a Chromebook with an x86 processor and running Android 5.0 Lollipop or later. A lot of current Chromebooks should meet these two requirements, but not all will (such as ARM-based models of the Samsung Chromebook Plus).
Once CrossOver on Chrome OS Beta is downloaded to your Chromebook, you'll be able to search for and download more than 13,000 Windows applications that are compatible with the service. There are already a lot of big names here, such as Microsoft Office, Quicken, and Steam, and you can always try downloading other apps within CrossOver if they aren't officially supported.
CrossOver on Chrome OS Beta is currently free to download for anyone that wants to give it a shot, but once the service does exit the beta stage, you'll likely need to pay a fee in order to keep using it. Pricing and an ETA for the end of the beta have yet to be announced, but in the meantime, it can't hurt to give this thing a whirl.
Android Central Newsletter
Get instant access to breaking news, the hottest reviews, great deals and helpful tips
Joe Maring was a Senior Editor for Android Central between 2017 and 2021. You can reach him on Twitter at @JoeMaring1.
Well that's pretty awesome

Curious to try steam for some of my older games!

This news, along with this article I'm linking makes me want a Chromebook even more now: http://www.zdnet.com/article/minix-intels-hidden-in-chip-operating-system/ Like I mentioned on G+: "This sounds even worse than the Krack exploit. Man, if anyone ever uses this exploit it would be crazy what they can stand to gain from ring -3 access. So if switching to AMD isn't the solution & switching to an open source Linux firmware may brick you're laptop is the only real solution to this using Chromebooks. The way this article is written it sure seems so."

If you have a Chromebook that can use Android apps, wouldn't any of the MS Office apps be functional enough not to need CrossOver? Being able to play Steam games though would be appealing.

The versions from the Play Store are the mobile features and have fewer features than the full desktop versions that this would allow for. Most people would be fine with the Play Store versions though.

This is something Google should've done to take Chromebooks even further...

I'm not too sure MS would really want to do this. Even though most of the hardware vendors overlap, they want to make money selling more laptops (on windows) and chromebooks as separate entities. This really wouldn't help their profits...

This is the exact opposite of what I want. There should be an easy way to have Android apps on Windows!

One caveat, your ChromeOS device needs to have Play Store compatibility. My Acer Chromebox CX-i2 with i3 Pentium fifth gen is "planned" to get compatibility. No Play Store no Crossover apk install.

You have to look to see if the version of Microsoft Office you have is actually supported. Office 2013 and 2016 for Windows are NOT supported.

That's what I thought as Office 2013 and 2016 are the latest versions available through Office 365

How does the technology work? Is it emulation software similar to Wine for macOS and Linux?

They're literally partnered projects, just that ones open source.

OMG i jut tested this on my pixelbook and so far i installed openoffice, Steam and league of legends and all run smooth. Also this seems to allow you to run the applications natively without being inside crossover. It actually adds the app to your launcher and you can run it alone without the need of crossover very cool.

To me, this makes Chromebooks infinitely more useful.

Yes and the best part is it lets the app run or feel like its native not emulated or anything. I think crossover might be used only to allow you to install the app and that's it. I'm not sure what the technicality behind it is and how it works, but feels smooth and fast.

Correction it does seem to emulate, because when I load an app such as OpenOffice on the chrome notification task bar it says "Virtual Windows environment for OpenOffice is running", but boy it feels smooth.. I'm in the process of uploading office 2010 to my google drive then downloading it on the pixelbook so I can try to side load it. Updates to follow, thanks.

looking forward to hearing how you make out with the Office 2010 experience. Have read others have had bad luck with Office 365.

Blah failed to install after a while it said either missing a dll or it was corrupt. I was trying to install the office home version, but I have a standard and pro version as well i can try maybe I'll give that a try later.

Too bad. I had a Pixelbook for a short time and although I loved the form factor, not having access to full version Office apps killed it for me. Back to windows.

With the play store MS released a full version of the Office Suite and it actually works very well, however you need an Office 365 subscription. :/ I'm going to try to install 2 different versions of office 2010 and even 2013 to see if they work. I'll report back when I get it tested.

Yeah, the android apps work well, but for advanced word processing functions like cross referencing, advanced formatting, comparing changes, etc., you really do end up needing the full versions.

I tried running a Windows program in CrossOver on my Asus C202S, but all it did was open this fork of things to choose from, such as a file explorer, Wine configuration and something else. The program itself couldn't be launched.

Just get yourself a Windows laptop, and use Chrome as your browser....... There, I solved your problem for you.
Android Central Newsletter
Get instant access to breaking news, the hottest reviews, great deals and helpful tips
Thank you for signing up to Android Central. You will receive a verification email shortly.
There was a problem. Please refresh the page and try again.