Connectedly Show 04: Digital Knob - Smartwatch Super Show!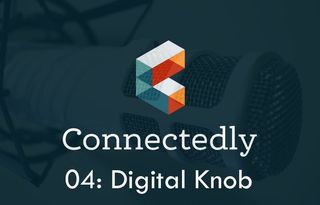 In this episode of the Connectedly Show, I was joined by Kevin, Phil, and Rene to talk all about smartwatches. We covered everything from the new Android Wear devices to the even newer Apple Watch and everything in between. More and more smartwatches are hitting the streets, and we're here to help you make sense of it all.
Can't get enough!? Be sure to check out our full smartwatch buyers guide here for everything you need to know about smartwatches.
Check out the episode in full, and drop a comment here with your thoughts. Who knows — we may just be back with another round to talk about smartwatches even more!
Listen
Subscribe
Hosts
Feedback
Yell at us via the Twitter accounts above or @liveconnectedly
Get the Android Central Newsletter
Instant access to breaking news, the hottest reviews, great deals and helpful tips.
Editorial Director - High Yield
Getting his start writing about BlackBerry in 2008, Adam is the Editorial Director of High-Yield content at Future. Leading an outstanding team, he oversees many of the articles the publisher produces about subscriptions and services – VPN, TV streaming, and antivirus software. From buying guides and how to watch content, to deal news and in-depth reviews. Adam's work can be seen on numerous Future brands including TechRadar, Tom's Guide, T3, TTR, Android Central, iMore, and Real Homes.
Good job Phil.... Which apple watch are u going to get " I'm sorry what?" Disgusting apple watch! Posted via the Android Central App

I just discovered this site and listened to all three podcasts last week only to realize that you hadn't done one for a few months. I really enjoyed them (especially episode 1) and am glad to see you're still going to be doing them.

Good discussion. As a current Android user, and former BlackBerry lover, it was hard to listen to Kevin put so much support behind Apple Watch. To Phil's point there is so much that we don't know about Apple Watch, and even more that will change in the smartwatch field before the Apple Watch is released. As someone who truly believed in the potential of BB, I know better that the better OS or technology is not important to the general public. Moreover, for a tech person to subscribe to the usability test of "Can Grandma use it" or "the Erica Test" is not acceptable. Marketing and magic are the enemy of the cutting edge of technology. In the long run, the divide you guys touched on will ultimately prove more detrimental to the entire mobile space than it will help. Either way the AppleWatch is nicely designed, but still not an option for me. It lacks true innovation. In my humble opinion, it is more of what Apple has done lately, rehash ideas that other companies have released and call it New and Innovative because it is new to their customer base. LAME!!

The idea espoused that Apple announced the Apple Watch to keep people from buying other watches over the holidays is a silly argument that I've heard over and over again. Other than Pebble, most smartwatches are part of closed ecosystems and the main factor of which watch people are going to buy is going to be the type of phone that the currently own - an Android or an iPhone. People aren't deciding between the Moto 360 and the Apple Watch because you can't use both. They announced now to be part of the conversation before it gets too far ahead of them (and to give developers a head start on apps), not to cannibalize sales.

Fair point. I'd re-phrase it this way.... there was absolutely no risk/no harm to Apple announcing the Apple Watch months ahead of time. New product category to them so none of their own sales to risk, more time for devs to build on it, and definitely gets them included in the conversation of smartwatches going forward (not that Apple ever refers to it as a smartwatch.... they only call it a watch). It's an additional benefit is if it prevents any other purchases from any other companies, but wasn't there primary reason for announcing then. Also, they had a new iPhone too announce... and this was the time to give a first glimpse of Apple Watch, so they can now push forward with develop and manufacturing before the leaks from Asia start to happen.

I liked your one strong opinion about how Apple thought swiping covers what you're....swiping... Like a page in a book... Even though you got drowned out by the others delighting over all the configurations they might buy.. For $350 each. Posted via Android Central App

Download Directly doesn't work through the app. It takes me to a page with an embedded player and doesn't respond at all to a long press to save.

I have never laughed so hard at a dismissive remark about metallurgists.