The Lenovo 5i Chromebook 16-inch — not to be confused with the Flex 5i or Lenovo's 16-inch Gaming Chromebook — gives you a large workspace with impressively fast performance and a long-lasting battery for a relatively affordable price. It certainly isn't without its compromises, but you have the option to upgrade if you're willing to spend a little more.
Pros
+

Robust Intel 12th-Gen i3 chip

+

All-day battery life

+

Port-heavy design

+

Full keyboard with number pad
Cons
-

Display is lower-resolution than most

-

Somewhat squishy keys

-

Average speakers
Why you can trust Android Central Our expert reviewers spend hours testing and comparing products and services so you can choose the best for you. Find out more about how we test.
Lenovo released two 16-inch Chromebooks in recent months: an IdeaPad Gaming Chromebook with RGB keyboard and 120Hz WQXGA display, and the Lenovo 5i Chromebook (16-inch) with a similar design but some downgrades to the display and keyboard at a more affordable price.
For full transparency — and because mocking myself keeps me humble — I thought Lenovo had sent me the gaming model and spent an hour trying to figure out why the keyboard backlight wasn't working. To be fair, the user manual listed both Chromebooks with the Gaming model on top, and they look the same. Once I realized my error, I had to recalibrate my expectations.
Rather than a cloud gaming laptop, the Lenovo 5i Chromebook (16-inch) is built for Chrome OS fans who want a massive display and reliable performance but don't want to pay too much for it. That's its basic appeal, and in that area, it does quite well. That's not a surprise, given how many Lenovo Chromebooks have appeared on our best Chromebooks list over the years (three, as of publication).
The main question is whether or not to choose Lenovo's massive 5i, its smaller and more versatile Flex or Duet Chromebooks, or its 16-inch gaming models with all the bells and whistles.
Lenovo 5i Chromebook (16-inch): Price and availability
The Lenovo 5i Chromebook is currently only available on Lenovo's own website, as far as we can see, and in only one Storm Grey configuration. It is listed at $409.99, a 25% discount from the full price of $549.99.
For comparison, you can find the IdeaPad 5i Chromebook 16-inch available for $429 at Walmart with similar specs but the addition of a higher-resolution display and RGB keyboard for $429.99. At the highest end, Lenovo also sells a 16-inch model with Intel i5 chip, SSD storage, and a dedicated graphics card in the $600 range, though it isn't widely available at the moment.
Lenovo 5i Chromebook (16-inch): Design and display
16-inch Chromebooks are a relative rarity. Aside from the Lenovo 5i and its Gaming counterpart, we only know of the Acer Chromebook 516 GE and ASUS Chromebook CX5, both of which target a premium performance niche. Only Lenovo's 5i offering is one that falls close to a typical Chromebook price, with more compromises as a result.
Generally speaking, 16-inch Chromebooks weigh in the 3.75-4.5lb. range — about a pound more than most 16-inch Windows laptops — making them the polar opposite of portable.
As for the 4.1-pound Lenovo 5i Chromebook (16-inch) specifically, it's a massive slab of a laptop, one without much personality. The top lid uses anodized aluminum and adds a bit of character with a two-tone look; the left portion with the Chromebook logo exhibits a slightly darker column of gray. You'll barely notice the difference unless you're in a brightly lit room, and otherwise, this dark aluminum picks up so many fingerprints that the police wouldn't even need to dust it if they found it at a crime scene.
The bottom portion has two raised bars that lift it slightly from your desk, enough that the vents have a little room to circulate air safely. You'll hear the fans whirring when you use demanding apps, but it's not something you'll notice too often.
Perhaps the only noticeable design choice is that Lenovo lets you tilt the display back until it's fully flat and parallel to the keyboard. I've never been certain what purpose this serves if you can't keep going until it's in tent mode, but maybe Lenovo knows something I don't.
Image 1 of 4
Open up the Lenovo 5i Chromebook, and you'll find a plastic gray finish, a full keyboard, a top-firing speaker that stretches the length of the laptop, and an off-center touchpad that slots in the center of the main keyboard area.
I expected to like the 5i keyboard more than I did. You'll eventually get used to its rather squishy feel when you work on it for long enough, but I much prefer my Lenovo ThinkPad C13 Yoga keyboard, which gives you a much more satisfying mechanical feel, backlighting, and a TrackPoint nub for scrolling — despite the Yoga costing less than the 5i. Or you can upgrade to the Lenovo Gaming Chromebook, which gives you customizable backlighting and anti-ghosting.
At least the latter's keyboard is useable enough for work, with 1.5mm key travel and the number pad as an added perk certain people will really relish. As for the trackpad, it works well enough but can be a bit spongey, so I use tap-to-click. Left-handed folks might not like its placement, as only righties have enough room to rest their palms comfortably outside the pad.
The same tepid seal of approval goes to the audio quality. Compared to the many bottom-firing Chromebook speakers out there, you have to appreciate that the sound isn't muffled at all. It's just not especially strong or rich; you'll need to keep the volume near the highest level for properly audible audio, or just plug in your headphones.
Swipe to scroll horizontally
| Specifications | Lenovo 5i Chromebook (16-inch) |
| --- | --- |
| Processor | 12th Generation Intel® Core™ i3-1215U Processor (E-cores up to 3.30 GHz P-cores up to 4.40 GHz) |
| Graphics | Integrated Intel UHD |
| Memory | 8 GB LPDDR4X-4266MHz (Soldered) |
| Storage | 128 GB eMMC 5.1 TLC |
| Display | 16" WUXGA (1920 x 1200), IPS, Anti-Glare, Non-Touch, 45%NTSC, 300 nits, 60Hz, LED Backlight |
| Camera | 1080p FHD with Privacy Shutter and Mic |
| Connectivity | Wi-Fi 6E 2x2 AX; Bluetooth 5.1 |
| Ports | 2 x USB-C 3.2 Gen 2; 2 x USB-A 3.2 Gen 1; 3.5mm jack; microSD slot; Kensington Nano Security Slot |
| Audio | 2 x 2W stereo speakers by MaxxAudio |
| Dimensions | 0.79 x 14.3 x 10in (19.95 x 356.5 x 253mm) |
| Weight | 4.1lb/ 1.86kg |
The Lenovo 5i Chromebook (16-inch) display disappointed me simply because the Lenovo IdeaPad Gaming Chromebook does so much better in this area. With a 1920 x 1200 resolution, the display hits a pedestrian 141 pixels per inch (ppi), whereas the slightly pricier model hits 2560 x 1600, or about 188 ppi.
In practice, the 5i is perfectly functional for streaming content or cloud gaming, but its 45% NTSC color gamut means most colors aren't as rich as you'd see on a more expensive display, and the budget ppi manifests in a slight softness when streaming would-be 4K content. The 60Hz refresh rate also makes itself known, too.
So should you buy the "Gaming" Chromebook for non-gaming use? Maybe, but the higher refresh rate (120Hz) and brightness will cut down on your battery life, and Chrome OS doesn't yet take full advantage of faster refresh rates outside of niche apps like cloud gaming.
For anyone used to 13.3-inch 1080p Chromebooks, the Lenovo 5i Chromebook isn't much of a visual downgrade (about 20ppi fewer). You have the obvious upside of an extra 2.8 inches of diagonal space, too. You're going to use this for work, and it'll give you plenty of room to make your Google Docs' font size large enough to spare your eyes some pain. Plus, at 300 nits, it's serviceably bright compared to the 250-nit average of most Chromebooks.
Perhaps the only actual drawback here is that Lenovo chose to give the 5i a non-touch display. You'll have to choose the Lenovo Flex 5i if you find interacting with Android apps the old-fashioned way a necessity.
Overall, the Lenovo 5i Chromebook will do decently for outdoor use, just not in direct sunlight. The battery life makes it well-suited to work on the go, but the weight undercuts that. You're not going to want to lug this in your backpack for school. It might work for business use if you commute by car and spend most of your time at a single desk, though. And you do have the Kensington Nano lock port if you ever need to theft-proof your laptop while working in a public space.
Lenovo 5i Chromebook (16-inch): Performance and battery
For all of the design compromises the Lenovo 5i Chromebook makes, it all pays off thanks to its Intel 12th-Gen i3 processor and 8GB of RAM. Its benchmarked performance only falls slightly short of the Acer Chromebook 516 GE, even though Acer's laptop uses a 12th-Gen i5 and SSD storage instead of eMMC — and costs $250 more at full price. It's honestly impressive.
Swipe to scroll horizontally
| Benchmark | Lenovo 5i Chromebook (16-inch) score |
| --- | --- |
| CrXPRT 2 | 156 |
| Wirple HTML5 3D Benchmark | 8297 |
| Octane 2.0 | 81534 |
| Speedometer 2.1 | 275 |
| Jetstream 2 | 229.6 |
| MotionMark | 825 |
In practice, the speedy Intel chip means that you'll never deal with slowdown even when opening tons of Chrome apps simultaneously. This level of productivity in a $400 laptop, with 16 inches of display space to showcase your apps, is all anyone could ask for.
The dedicated graphics card means the Lenovo 5i Chromebook (16) will never get ChromeOS Steam support, and the lack of touchscreen means no Android gaming, either. But I've enjoyed streaming xCloud games to it, both because of the display space and the Wi-Fi 6E support for reliable bandwidth.
In addition, I'm happy to say that this Chromebook fully lives up to its battery potential. So long as I don't use it at max brightness, I can happily stream, cloud game, and/or write across an entire day, close to Lenovo's 12-hour estimate. If I were a less active user, I could easily stretch past that time. And even with max brightness and heavy-duty use, I'd estimate that the Lenovo 5i could last in the 6+ hour range.
Outside of CPU performance, the Lenovo 5i Chromebook (16-inch) sports other features that professionals will appreciate, namely the FHD webcam with a physical privacy switch and two pairs of USB-C and USB-A ports with the latest-gen charging and data speeds, one on each side. The webcam's visual quality is a step up over what you get from most competing models, even if it isn't perfect.
You might resent the missing HDMI port and fingerprint lock, but you can always upgrade to a pricier Chromebook if you need every feature under the sun.
Competition
I've already addressed several of the closest rivals for this device, starting with Lenovo's own 16-inch IdeaPad Gaming Chromebooks — either the semi-upgrade with the better display or the full upgrade with dedicated graphics. Of the two, it's hard not to recommend spending just $30 more for a better display and keyboard on top of this Chromebook's excellent performance, with no apparent downsides except perhaps for battery life.
The Acer Chromebook 516 GE is quite similar to the Lenovo 5i Chromebook in size and performance, but has a higher resolution and refresh rate, twice the SSD storage, an anti-ghosting backlit keyboard, quad speakers, HDMI and ethernet ports, and a slightly lighter weight. But it may be too expensive for certain buyers.
If you're not interested in a gaming Chromebook, you truly won't find many 16-inch or 15-inch Chromebooks to rival what the 5i offers, simply because such large models are so rare.
Lenovo 5i Chromebook (16-inch): Should you buy it?
You should buy this if...
You care more about display size than portability.
You need an all-day battery life.
You want reliable performance without a high price tag.
You shouldn't buy this if...
You want a stylish, lightweight device.
You need the best possible visual experience.
I hope that the 16-inch Lenovo 5i Chromebook heralds a sign of things to come for the Chromebook market. Although it's obviously not a perfect device, it gives you fast performance and an expansive display in a single configuration — rather than starting with cheaper chips and upselling you with Intel chips for a much higher price.
If I were buying a Lenovo Chromebook myself, I would probably pay a little extra for the IdeaPad gaming model; the RGB keyboard is fine, but I do think the extra resolution and refresh rate are worth losing a couple of hours of battery life. After all, this large of a device isn't necessarily one you're going to lug away from power outlets that often anyways; you'll probably be able to plug it in at any time.
But if you ignore Lenovo's other models and just look at the Lenovo 5i Chromebook 16-inch on its own merits, it's a perfectly good device that strikes a balance between the cheap, underpowered and expensive, overpowered Chromebooks we tend to see these days.
Lenovo 5i Chromebook (16-inch)
Most people buy Chromebooks for an affordable, compact experience. The Lenovo 5i isn't too expensive, but is definitely a behemoth that's better suited to being stationary. If you can accept that, this is a relatively fast laptop with battery life and display real estate to spare.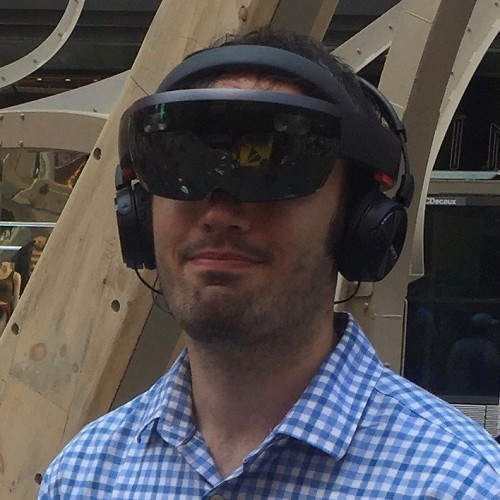 Senior Editor, VR/AR and fitness
Michael spent years freelancing on every tech topic under the sun before settling down on the real exciting stuff: virtual reality, fitness wearables, gaming, and how tech intersects with our world. He's a semi-reformed Apple-to-Android user who loves running, D&D, and Star Wars. Find him on Twitter at @Michael_L_Hicks.