Check out these magazine covers that were shot using the OnePlus 7 Pro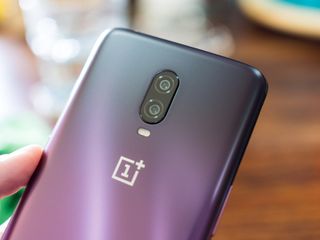 With the May 14 OnePlus 7 announcement swiftly approaching, the marketing team is in full swing. This time around, OnePlus partnered with Harper's Bazaar India and GQ India for the magazines' May 2019 cover shots.
Harper's Bazaar cover stands out because it states the photo is not filtered or digitally altered. The photo is of actress and activist Jameela Jamil and was taken for the magazine's body issue. Jamil specifically insisted there be no airbrushing or digital retouching done to her photographs.
However, we may not be looking at a straight out of camera shot, as the creative director was quoted saying, "I couldn't believe we had an option to shoot RAW images without having to connect it to an app or computer." While digital retouching is often used to perfect images for print, there is still much that can be done with a RAW image.
Regardless, the photo shows how OnePlus, and phone cameras in general, have come a long way. What once took a top of the line DSLR costing thousands of dollars can now be accomplished with a smartphone that will run you less than a grand.
It appears while Harper's Bazaar India photos show off what the OnePlus 7 Pro can do without digital retouching, GQ India's photos reveal what it can do in low light. That's if the tweet sent out by OnePlus India is to go by.
The cover photo is actor Rajkummar Rao and taken by Rohan Shrestha who had this to say:
While these are the latest photos we've seen from the unreleased Oneplus 7 Pro, we saw some samples earlier this week from Wired. If the photos so far are anything to go by, we are very impressed and we can't wait to get our hands on one and test it out properly.
Never Settle
Best bang for the buck
OnePlus has always been in the business of giving you the most for your money, and even as prices rise, it still delivers on that. The OnePlus 6T combines striking design, high-end specs, and a clean software package ensuring you get one of the best experiences on Android without feeling the pain in your wallet.
Get the Android Central Newsletter
Instant access to breaking news, the hottest reviews, great deals and helpful tips.