Can you watch Disney+ on Nintendo Switch?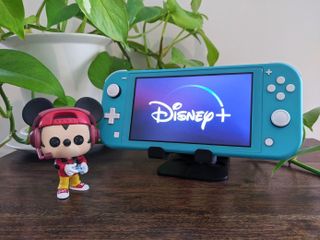 (Image credit: Rebecca Spear / Android Central)
Best answer: Yes, Disney+ will be coming to Nintendo Switch eventually, but it isn't available just yet. Disney hasn't revealed when we can expect this streaming service to come to the gaming system, either.
Think happy thoughts: Disney+ (From $7/mo. at Disney+)
Disney+ isn't currently available on Nintendo Switch
A Disney presentation from earlier this year explained that the new Disney+ streaming service would be coming to a wide range of platforms including the Nintendo Switch. However, the presentation further explained that only a few of these platforms would have access to the service at launch on Nov. 12, 2019. Unfortunately, Nintendo Switch was not one of these platforms.
Platforms that had Disney+ on launch day:
Android mobile devices / Android TV
Apple devices (iPhones, iPads, Apple TV)
Chromecast
Desktop web browsers
Playstation 4
Roku devices, Roku TV
Xbox One
It's unfortunate that Disney+ won't be coming to Switch for a while, given that it launched right away on Xbox One and Playstation 4. However, this isn't completely unexpected. After all, it took awhile for Hulu and YouTube to make it on Nintendo Switch and Netflix still isn't available.
With that in mind, I'm just happy that it's coming to the Switch at all. It might take a little longer than we like, but Switch gamers will eventually be able to enjoy watching their favorite movies and classic TV shows along with the host of new shows Disney has created for the service at launch.
When will Disney+ come to Nintendo Switch?
At present, Disney hasn't revealed when the service will come to Switch and Switch Lite. However, we'll keep on top of this and update information as soon as we learn more.
A perfect match
Having Disney+ on your Nintendo Switch just feels right. I mean, Mickey Mouse and Mario are some of the most iconic characters in the world. On top of that, the cartoony styling of most Nintendo games lends itself to the Disney style, and since the Nintendo Switch tends to pull a larger child audience than other consoles, it just makes sense for kids to be able to watch their favorite Disney shows and movies on a Switch.
And this isn't just something that kids will benefit from. A large portion of Nintendo Switch users are teenagers and adults. My frequent trips to Disneyland have taught me that people of all ages enjoy Disney, and my frequent trips outside of my house have also taught me that people of all ages love playing Nintendo Switch. I know that once Disney+ makes its way onto the Switch many gamers will be watching on the Switch or Switch Lite's portable, decent-sized screen.
Think happy thoughts
Dreams come true
This streaming service houses all of Disney's classic movies and shows. There's also brand new content for various franchises, including Star Wars, Marvel, Pixar, and The Simpsons.
Sign up for Black Friday email alerts!
Get the hottest deals available in your inbox plus news, reviews, opinion, analysis and more from the Android Central team.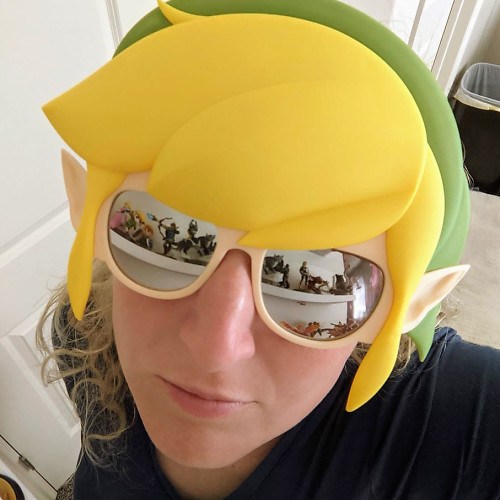 Rebecca Spear is a staff writer for Android Central who loves following the latest tech, drawing with her Wacom, and playing video games. You can find her posting about her pets, art, and video game preferences on Twitter @rrspear.