Best Portable Monitor for your Kano Computer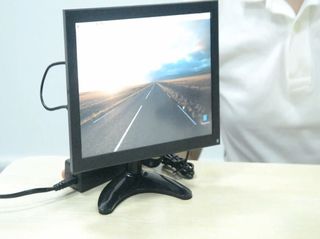 When you're on the go, the last thing you want to have is an arm that's so weighed down by heavy objects that you start to wonder whether you'll survive the trip or not. Thankfully, I travel a lot of the time, so I value portability over everything else. Below you'll find three monitors, each one having a different look and feature that makes them stand out as being one of the best portable monitors around. Each one will also work with your portable Kano Computer, so no longer do you have to scour the internet just to make sure you've got the right one for you. Simple, isn't it?
Ultra-light with low power consumption
The Gechic 1303A 13.3" Portable Monitor
The Gechic 1303A 13.3 Portable Monitor is amazingly flexible and so easy to set up. With plug-and-play, you won't need to worry about setting up, and with HDMI included, the power consumption from this monitor is incredibly low. It's also great for those who love to get creative, as it is easy to attach the monitor to a camera, smartphone, console or other devices. Does this mean you can game with it also? You bet it does.
High quality for a low price
The Elecrow 11.6 Portable Monitor
With built-in speakers and a sturdy, yet slim frame, it's obvious that this monitor is not one to miss. The Elecrow monitor also includes an 11.6 inch HDMI LED display, a metal rack to mount it on, an HDMI cable, and a power adaptor. It's also compatible with your game consoles and car monitors. The latter is particularly a god send, especially if you're finding it hard to see just where you need to go. Or, it can be great entertainment for the kids during a long car ride.
Versatile in every way
The Lilliput 7-inch LCD Monitor
What it may lack in size, it makes up for with its wide-viewing angles and high definition multimedia interface. The Lilliput may seem too small for some, but it truly is perfect for when you're on the go. Its screen display is fantastic for taking it outside, so you can see your screen 24/7 with little to no hassle.
Here I've provided you with three outstanding portable monitors, all there for you when you want to travel with your Kano Equipment in to. All three are able to fit in a backpack if necessary, and neither is so heavy that you'll wake up the next day with your arms feeling as though they're about to drop off. All three are fantastic, but if I had to pick a personal favorite? The The Lilliput 7-inch LCD Monito may look far too small, but its versatility is hard to ignore. It isn't just made for the Kano, but for everything else too.
Be an expert in 5 minutes
Get the latest news from Android Central, your trusted companion in the world of Android