Best Buy's new Total Tech Support gives you 24/7 help for $200 per year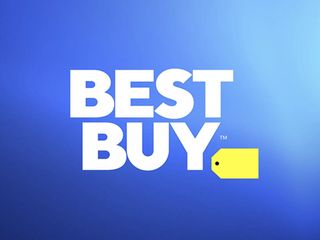 Getting a helping hand with new technologies is often essential, and leveraging the resources behind its Geek Squad program, Best Buy's launching a new initiative called Total Tech Support.
Best Buy Total Tech Support costs $199.99 per year and gives subscribers access to 24/7 tech support no matter when or where they bought the product they're having trouble with. In other words, you can use Total Tech Support even if you purchased an item somewhere other than Best Buy.
The service has been in testing over the last few months by 230,000 people to "set up, troubleshoot or fix" various tech products over 400,000 times.
You can use your Total Tech Support subscription to get support from Geek Squad agents in-store, by phone, online, and through the Best Buy Home mobile app. In addition to the 24/7 help, Total Tech Support members also get a few extra perks, including —
$49.99 in-home service appointments (e.g. TV mounting and appliance installation)
20% off repairs and advanced services
20% off Geek Squad Protection and AppleCare plans
Best Buy Total Tech Support is available right now and can be purchased via the link below.
See at Best Buy (opens in new tab)
Joe Maring was a Senior Editor for Android Central between 2017 and 2021. You can reach him on Twitter at @JoeMaring1.
As a BestBuy employee I wonder how this stacks up against my employee discount 🤔

You'd be better off stashing that $200 in your mattress every year, and using that to offset the cost of tech help.

What a complete waste of money. However I can see how they will scam older aged customers into falling for this new "deal".

The funny thing is that people will get more "tech support" from the Android Central forums in 20 minutes than $200/yr from Best Buy. Take a look around, alot of us are a bunch of tech junkies that know about consumer electronics through experience and profession. I suppose it's a deal for someone who can't be bothered with learning about and trying to fix something.

You guys are all crapping on this but as a tech person I think it is quite good, I wish all my friends and family would get this and stop calling me for everything!!! Really good for old people to help them with their email, basic use of electronics, remind them to plug the PC before using it, etc. $200 per year is quite cheap in my opinion, I'm already thinking on a couple of people for which I will probably pay myself for them and automatically forward their calls there... Maybe they'll give me a group discount...

I agree, though ultimately I think it is a bit misleading, at least in the sense that it buries the lead. If you have hardware failure, the reality is you're only getting 20 percent off the cost. It's a crap shoot that largely depends on the quality of the service and the support. .I'm surprised they aren't promoting something like logmein or teamviewer for remote support, but of course they want to push in home visits for 50 dollars a pop extra. Smart move on Best Buys part, but ultimately it'll be judged by whether or not it provides value to people. Most of the people who comment here are going to forget they aren't the target demographic for this. You're looking at people who aren't tech savvy.

This is actually not a bad service for someone who not only wants 24/7 tech support, but also in-home service. I was doing the math and this is what I came up with. Without Total Tech Support:
60 inch TV: $999.99
5 year protection: $199.99
Mount: $99.99
Mount installation: $199.99
________________________
Total: $1,499.96 With Total Tech Support:
60 inch TV: $999.99
5 year protection: $159.99
Mount: $99.99
Mount installation: $49.99 (Discount due to TTS)
otal Tech SUpport: $199.99
________________________________
Total: $1,509.95 Only a $9.99 difference. Seems like a no brainer for this scenario to get it. I picked this because I am looking for new TV and picked it around my purchase. For me, it makes sense to get it. Now I have full year of service for $9.99 extra.

Best Buy employee here,
This article doesn't really explain all the services that you get with TTS, so I thought I'd highlight the main service people actually enjoy about this (including myself): Many of our in-store services become free, including:
-Data backup
-Level 1 data recovery (level 2 and 3 become $49.99)
-Virus removal
-Computer setup

Just to clarify, it's $49.99 per service. Not per visit. Printer install on each computer is $49.99 per computer. Like a TV set up or mounting. Two TV BASIC BASIC BASIC mounting is $49.99 each. over fireplace TV mounting is considered advance since they'd have to run wires and do all sorts of other stuff per regulations. You know, laws and such that we have to follow. No exceptions. Normally those services are $100 to $150 per service. It's does save you money. To those who are calling it a crap membership, try mounting your own TV like a professional without any knowledge. What about over a fireplace? Masonry walls? Outside walls? Appliances installs and repairs?? You know how to professionally remove malware from PCs? password removals if your relative forgot and locked out of their PC? Are you willing to drive to your relatives at their beck and call to fix their PC from ransomware? Data backup? All on your own time and dime? Kitchen flooded because their dishwasher malfunctioned, are you gonna go out there to fix the dishwasher? The plan has a lot of value for the general public. It may not before you, but don't bash it because you're a whiz kid and there isn't any value for you. I bet you're already a pro at fixing broken Windows 10 OS, Mounting TVs and hooking up all those components, and appliances. To those who think it's a scam, I don't think Best Buy is in the business of scamming old people. If they did, they'd be out of business a long time ago. That is just terrible business practice. If you're a Best buy employee who does this, shame on you. I'm sure people buy into it because they see value in it because they need those services. Edit: the plan also includes free service at the stores , via phone, and remote repairs on PCs also. Gotta read some of the fine print.
Android Central Newsletter
Get the best of Android Central in in your inbox, every day!
Thank you for signing up to Android Central. You will receive a verification email shortly.
There was a problem. Please refresh the page and try again.