Apple needs to bring its Podcast app and subscription model to Android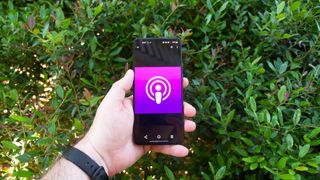 (Image credit: Jeramy Johnson / Android Central)
A few weeks ago, Apple made a bit of a splash with its announcements about its new AirTags trackers as well as updates to the iPad Pro and iMac, but it also announced significant changes to one of its more popular "services" — podcasts. Apple doesn't own podcasting per se, but it does deserve a ton of credit for the way it has nurtured and popularized the platform for millions of users around the world over the past decade and a half.
At the Spring Loaded event, Apple unveiled a new design for its Podcasts app to go along with its new Apple Podcast Subscriptions service. Apple Podcast Subscriptions are rolling out to Apple customers across iOS and macOS this month, and no one is quite sure how creators or consumers will receive them. Personally, I'm expecting it to be a big hit. Still, I do think that Apple should bring both its Podcasts app and Podcast Subscriptions to Android sooner rather than later if it truly wants to maximize the service's potential.
Apple and cross-platform services
At first blush, it might seem strange to think about Apple bringing its Podcasts platform to Android. We've all had suspicions that it has preferred to keep its best services to itself, a notion that has been publicly reinforced thanks to testimony coming out of the Epic Games vs. Apple trial this past week. And yet, while Apple is often lambasted for luring customers into its beautiful walled garden and locking them in, it actually has a somewhat surprising track record of bringing its services to different platforms, operating systems, and hardware providers.
You can go back to the 80s and early 90s with Apple software running on Mac clones, or even the early 2000s when iTunes first appeared on a phone — not on the original iPhone, but on the Moto ROKR. Back in 2014, Apple purchased Beats Music, which was already available on Android, and turned it into the wildly successful Apple Music platform. It could have killed the Android app then and there, but it wisely chose not only to leave it on Android but made it feel like a nice combination of Apple's UI merged with Android aestetics. For years you've been able to access many of Apple's apps like Pages, Notes, and Mail on iCloud via any web browser. And most recently, Apple has partnered with smart TV manufacturers of all stripes, including Amazon, Roku, and even Samsung, to bring its Apple TV+ app and subscription service to more users on more platforms (I even use it on my Fire TV Stick 4K!).
So maybe Apple Podcasts and Podcast Subscriptions on Android isn't such a weird idea after all. I'm certainly not the only one who thinks so.
It's not a matter of if, but when
For many, Apple is synonymous with podcasts. Its podcast directory is the largest of its kind, and the company has been the de facto steward for the medium for over 15 years. Heck, even the name podcast is partially derived from the iPod. But as dominant as Apple is and has been, the times they are a'changing.
"Apple has kind of been this caretaker of podcasting for a long time," said Stephen Hackett, co-founder of the tech and Apple-focused podcast network Relay FM. "Apple has had all this power but hasn't really done much with it which has been fine by those of us in the industry."
Despite Apple's history with podcasting, Hackett and others see the tea leaves that Apple is reading and understand why it is making the moves it is making now with Podcast Subscriptions. Even though there are a ton of great podcast apps already, bigger players like Spotify and Amazon have been doing everything they can to consolidate their hold on the medium and monetize it through subscription services and ads. This has included building more tools for creators to create, distribute, and monetize their podcasts, as well as acquiring content producers like Wondery and Gimlet Media.
"I think Apple's position is all of the sudden not as concrete as it could have been," said Hackett. "There's analyst research showing that Spotify will be bigger than the Apple Podcast platform in terms of listenership in the next few years. I don't think Apple wants to cede podcasting to companies like Spotify."
Hacket also said that he fully expects Apple to bring its podcasting platform to Android for two reasons. "One — to battle Spotify, and Two — to open the door to the Apple Podcast Subscriptions on this whole other ecosystem that they're not in currently. I think both reasons are valid individually, but I think that when you put both together, it just makes a lot of sense for them to do that."
As Hackett mentions, bringing Apple Podcasts and Podcast Subscriptions to Android (and other platforms) is not just about making more money through recurring subscription revenue. It's about preserving Apple's position as podcasting's gatekeeper. For these reasons, I fully expect Apple to make moves in this direction sooner rather than later, and other analysts agree.
"I don't see what Apple has to lose in doing so, given that there are no unique experiences you get from iOS devices and opening up to Android will give them a larger audience," said Carolina Milanesi, President and Principal Analyst at Creative Strategies.
How will it happen?
While the insiders I spoke to agreed that Apple probably would (or at least should) bring Podcasts and Podcast Subscriptions to Android, there wasn't a consensus on what form it might take.
Some strongly believe that Apple will keep Podcasts separate from the Apple Music app. "I think Apple thinks of podcasts and music as separate things," said Hackett. "We can see proof of that in that they redid the Podcasts app in iOS 14.5... a huge overhaul, and I think if they were going to be merging them into one platform that we wouldn't see that sort of investment from them on the Podcasts app." More than the redesign, though, Hackett says combining the two apps on Android muddies Apple's services play. "From the services perspective, it's a mixed message if you can pay for Apple Music, but then you have podcasts in the same application. I think keeping them separate keeps the business model a little more clear in the minds of consumers."
Others like Milanesi disagree, thinking that incorporating Podcasts into Apple Music on Android makes more sense to better bolster both services. She says that she thinks that if Apple brings Podcasts over to Android that it will not be in a "dedicated podcast app but rather as part of Apple Music in order to compete more directly with Spotify's current offering." Milanesi says that "doing so will lower the amount of work for Apple and will add value to Apple Music" on Android.
Either way, if Apple wants to fend off competitors like Spotify and Amazon in the podcast space, it needs to be where the majority of mobile users are, and that is on Android. As Hackett told me, "Apple Podcast Subscriptions content is only available in the Apple Podcast player. You can't purchase content through Apple Podcasts and listen to it in something like PockeCasts." It's a potentially huge revenue stream for Apple, and there doesn't seem to be any real competitive disadvantages or proprietary features that would make the company pause. So let's have it then — bring Apple Podcasts and Podcast Subscriptions to Android!
What do you think? Do you expect Apple Podcasts to come to Android? Would you pay to support your favorite creators or shows through that specific app? Let us know!
If you're looking for a great podcast to support, consider downloading and subscribing to the Android Central Podcast!
Listen to the AC Podcast
Be an expert in 5 minutes
Get the latest news from Android Central, your trusted companion in the world of Android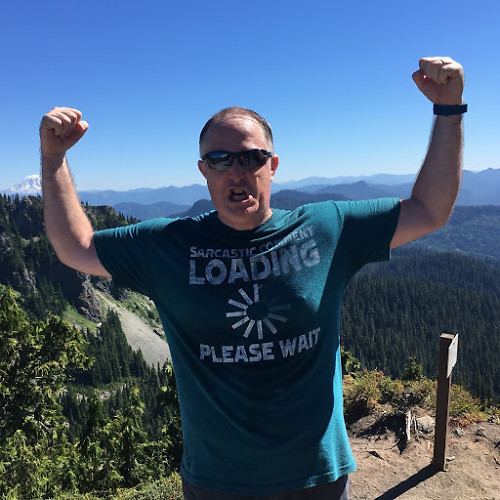 Jeramy was the Editor-in-Chief of Android Central. He is proud to help *Keep Austin Weird* and loves hiking in the hill country of central Texas with a breakfast taco in each hand.