Android Gaming recap: PUBG New State underwhelms, Genshin Impact adds snowmen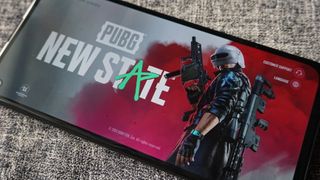 (Image credit: Jennifer Locke / Android Central)
Welcome back to Android Central's second monthly Android gaming recap. We always strive to give you the latest gaming coverage surrounding Android, PlayStation, VR, and Stadia, with a roundup of the biggest monthly news in one convenient place. November was fairly quiet on the Android gaming front save for the highly-anticipated launch of PUBG: New State, which didn't exactly go as the developer may have hoped. So let's check out everything that happened and what you may have missed.
PUBG: New State has some technical difficulties
PUBG: New State didn't exactly have the type of launch the developer was hoping for. While we called it a "solid entry that builds upon PUBG Mobile" in our review, we also noted its myriad of technical issues and its barebones content — at least at launch.
As it turns out, the "next-gen battle royale" isn't so next-gen. It's understandable for any multiplayer game to have server problems at launch, but PUBG: New State's issues were more far-reaching. Players encountered frequent graphical and performance hiccups, along with hackers ruining the ruin. On the bright side, the developer did implement more anti-cheat technology, so there's that.
Time will tell whether PUBG: New State has legs, but as it stands, it might be best to wait before you play it.
Genshin Impact adds snowmen, more polearm characters
Genshin Impact Update 2.3 was highly anticipated for its newest characters, Gorou and Arataki Itto, but it also brings some festivities to the land of Teyvat in the form of making snowmen. It's not a substantial update by any means, but it is a nice addition to the popular free-to-play RPG.
On top of that, developer miHoYo also revealed two new characters expected to be added later, potentially in Update 2.4. Yun Jin and Shenhe are polearm users entering the fray. Yun Jin is the director of the Yun-Han Opera Troupe, and Shenhe is a disciple of Cloud Master, coming from a clan of exorcists.
As you can see, people are already making jokes about the upcoming characters, both being polearm users, joining a growing number of playable polearm characters in the game.
Decidueye joins Pokémon Unite
Because Pokémon Unite could always use another Attacker, the developer has added Decidueye to the roster in between calls from players for it to nerf Greedent. Please read that in the most sarcastic voice possible. Jokes aside, Decidueye is one of the best starters from Gen 7 in Sun and Moon. What it lacks in mobility and endurance, it makes up for in raw strength, giving it a high offense, scoring, and support rating. It's a little difficult to master, but having this ranged fighter on your team is a valuable asset in a match.
And if we're being honest, Decidueye just looks cool.
Preparing for the new year
Another quiet month, all things considered. Though PUBG: New State was a huge launch, its technical issues severely hurt its chances of taking off right away. As we head into the new year, we probably won't see any more major releases. Games like Valorant Mobile and Apex Legends Mobile are on the horizon with unknown release dates, so those are something to look forward to if they launch next year. Until next time.
– Jennifer Locke
Get the Android Central Newsletter
Instant access to breaking news, the hottest reviews, great deals and helpful tips.
Games Editor - PlayStation, Android, VR
Jennifer Locke has been playing video games nearly her entire life. You can find her posting pictures of her dog and obsessing over PlayStation and Xbox, Star Wars, and other geeky things.