Android at CES 2016: What to expect from this year's show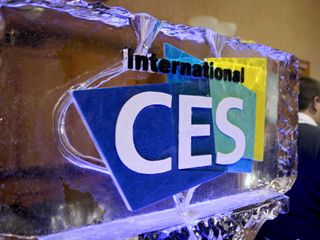 It's the first major gadget show of the year, and one that's not always big smartphone launches, but always packs a few surprises. This year's CES show runs from Jan. 6-9 in Las Vegas, Nev., and Android Central will be on hand to bring you full coverage of everything announced. Bookmark this page right here for everything before, during and after.
CES 2016 is unlikely to see a rush of new smartphone launches — for that you'll want to wait on Mobile World Congress in Barcelona this February — but there's plenty to look forward to from many of the biggest names in mobile technology. Head past the break for a preview of what we're expecting from one of the biggest events in the consumer electronics calendar.
READ: Android Central CES 2016 Preview
Huawei
It's going to be a big CES for Chinese telecoms giant Huawei. Having boosted its profile in the West with the popular Nexus 6P, Huawei has promised a slew of announcements in Las Vegas this coming January. For starters, it'll officially unveil the Mate 8, its high-end, big-screened handset which recently launched in China. And the Honor brand — big in China and growing in Europe — will see its American debut at CES.
The Mate 8 will feature Huawei's speedy new Kirin 950 CPU, an enormous battery and a continuation of the impressive build and design language we've seen from phones like the Mate S and Nexus 6P. It's also one of the few phones boasting a huge 21-megapixel camera resolution along with optical image stabilization (OIS).
There's one big question mark, though: the software. Huawei's latest will run Android 6.0 Marshmallow with its new EMUI 4.0 software layer, but it's unclear whether any of the software gripes — from design quirks to stuff that's just straight-up broken — will have been addressed. Fingers crossed.
Meanwhile Honor, Huawei's price-conscious, direct-to-consumer sub-brand will finally land on American shores. Honor president George Zhou revealed a few details of the brand's U.S. launch plans to us in China in recent weeks. For starters, we can expect Honor's global phones to reach American customers, before more U.S.-specific products arrive further down the line.
For the moment, then, candidates include the Honor 7, released in Europe this fall, and the Honor 5X, recently launched in China.
LG
While we're not expecting any major smartphone launches from LG at this year's CES the Korean firm should have plenty to show in the area of TVs and connected appliances. And as usual, LG has decided to pre-announce much of its CES lineup. In recent days it's taken the wraps off its Amazon Echo-like SmartThinQ (don't call it SmartThings) Hub.
The cylindrical designed as a central hub for all your Internet-of-Things-related gadgets, like smart fridges, washing machines and ovens, with a top-mounted LCD for calendar reminders and other alerts.
What else is on the way? How about a camera-equipped vacuum cleaner robot that connects to your smartphone. And as CES is a big show for TVs, we may see how LG's webOS system has been evolving on the big screen. For that matter, there's always room for surprises, as the emergence of the random Audi/webOS watch of CES 2015 showed twelve months ago.
LG also tends to trickle out new mid and entry-level handsets at major trade shows. But don't expect any follow-up to the G Flex 2, launched at last year's CES. The V10 seems to have usurped the "Flex" series' place as LG's secondary smartphone brand. (We also wouldn't expect an LG G5 until much later in the year.)
Samsung
Whatever the rumor mill says, don't expect a Galaxy S7 (or two Galaxy S7s, or four Galaxy S7s) at CES 2016. We'll have to wait a few more weeks for Samsung's 2016 flagships, which should break cover at Mobile World Congress in Barcelona this February.
That said, CES may give Western press and gadget buyers their first look at the new Galaxy A series of smartphones, a popular line of mid-range devices in Asia that has yet to break out globally. With brands like Honor pushing into the U.S., and more established players like Motorola and HTC concentrating on mid-level hardware, Samsung could adopt a similar strategy for the Galaxy A line.
That leaves CES to mop up non-phone products for the Korean electronics giant, including TVs. We've already heard about Samsung's plans to make smart TVs the center of connected homes by integrating SmartThings into its Tizen-based sets (and beefing up security accordingly.)
That doesn't directly relate to Android, of course, but it'll be interesting to see how this central, TV-based hub for gadgets ties into its massive range of Android phones and tablets.
And finally, Samsung will showcase some of the crazy prototypes produced by its C-Lab division. In recent days the company has teased a motion controller for its Gear VR headset, as well as a unique smartwatch strap which allows you to take phone calls by conducting sound through your fingers. Who knows if any of this stuff will ever see the light of day, but we'll be sure to track them down on the show floor.
HTC
The big fight-back for HTC in the smartphone space probably won't begin until Mobile World Congress next month, where we're expecting to see the HTC One M10. So in Las Vegas we'll learn more about the struggling Taiwanese firm's push into other product categories, such as fitness and VR.
There'll be something big happening in world of HTC Vive, with CEO Cher Wang promising a "big technological breakthrough" for Vive at CES. Possibilities include a fully wireless Vive (current units still require the user be tethered to a PC) or some kind of resolution bump or change to the way users interact with Vive.
And we're still waiting to see what HTC has in store with fitness and its Under Amor partnership, since the Grip wearable was shelved last year. New fitness products — along with a commercial version of Vive — were originally due in late 2015. So both should have moved on considerably since we last saw them.
As for phones, there's a chance HTC may bring along the One X9, a phone recently announced for the Chinese market that sits somewhere above the A9 in terms of specs. It's unclear whether HTC will ever sell the X9 outside of China, but if there are plans to that effect, maybe we'll see it at CES.
Also don't discount the possibility of one or two new Desire phones, as it's been awhile since HTC's budget-centric brand has seen much of a shake-up.
Sony
Barring the possibility of a U.S. carrier version of the Xperia Z5, (hey, it's happened before) the bulk of Sony's CES lineup is likely to concentrate on TVs and VR.
The Japanese firm has been an early adopter of Android TV across its entire range, and so whatever newfangled 4K sets are shown at CES should ship with the latest version of Google's TV OS. We'll also be watching with interest to see how the internals powering these smart TVs have evolved over the past twelve months, potentially allowing for more advanced apps and games.
PlayStation VR (formerly known as Project Morpheus) will be another big CES fixture, as Sony's PS4-based VR platform goes against up challengers from Steam and HTC, as well as Oculus and Samsung. Expect more tie-ins with established game franchises, as well as specifics on when, where and how you'll be able to get your hands on PlayStation VR.
Like other upcoming flagships, whatever's next from Sony will probably use Qualcomm's Snapdragon 820 processor, and as such it's unlikely we'll see any major smartphone announcements from the company at CES. Even tablets, where Sony has put in a strong showing in recent years, are likely to wait on the latest chips from Qualcomm.
Other bits
Android Auto
Compared to the breakneck pace of mobile, the automotive world is relatively slow-moving. With CES being big for autos as well as traditional consumer tech, expect to see more adoption of Android Auto in new vehicles and standalone head units. Because of the nature of Android Auto, it's unlikely we'll see sweeping changes to the way things look and behave. In any case, with smartphones driving the software experience for Auto, the head units themselves don't need to change too much.
NVIDIA
NVIDIA's CES presser invite gives us a pretty good idea of what's next from the graphics-centric chipmaker. The company's CES presence will be automotive-heavy, focusing on navigation and in-car interfaces. New Tegra chips are likely to make an appearance, and it'll be interesting to see how NVIDIA might look to gain more traction in tablets, given the limited reach of Tegra K1 and X1 in the Android tablet world.
Qualcomm
The biggest Android chipmaker will be gearing up for the launch of its new Snapdragon 820 processor, and with it looking to shrug off the negativity surrounding last year's 810. It's unlikely we'll see any 820 devices announced just yet, but Qualcomm will likely demo reference tablets or phones with the chip at its booth, giving us an early look at the advances to come.
Qualcomm's also pushing its new Snapdragon Flight platform for drones at CES, with support for new sensors allowing smarter autonomous navigation for miniature aircraft. So a different kind of automotive tech is likely to feature heavily in the company's CES press conference.
What are you looking forward to seeing at CES 2016? Shout out in the comments!
Get the Android Central Newsletter
Instant access to breaking news, the hottest reviews, great deals and helpful tips.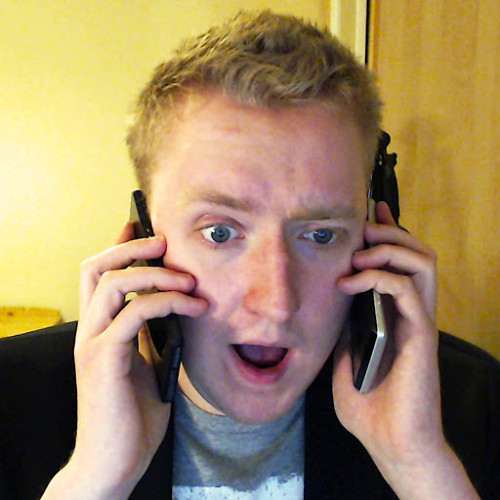 Alex was with Android Central for over a decade, producing written and video content for the site, and served as global Executive Editor from 2016 to 2022.