Android 5.0 Lollipop: What to expect when ...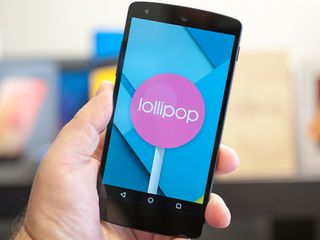 It's been a fast an furious week or so, with the announcement of Android 5.0 Lollipop, and three new Nexus devices to go with it. And folks have been asking us all about when we can expect updates, and shipping, and so on and so forth.
So, let's round up everything here.
When will the Android 5.0 Lollipop code drop?
Let's take a quick moment to recall how Android works. There's not one single push to every applicable device. Instead, source code gets released to the Android Open Source Project, at which time hardware developers are free to do with it as they will. (In actuality, however, partners have already had some early code and have been hard at work. Nudge nudge, wink wink.)
Google today, however, sent out an announcement on the Android Developer Console (which is what devs use to distribute apps) warning to get apps ready to go "before Android 5.0 is available to consumers on November 3." So we'd expect a code drop right around then. That's also not a new date at all — Google announced it last week at the same time it said the Nexus 9 would be available on Nov. 3. Today's Nov. 3 date is not new. It's just orange and in the dev console.
When will I get my new Nexus whatever?
Nexus 9 tablet: The new Nexus 9 is currently available for preorder. The Nexus 9 listed on Google Play says it'll leave the warehouse by Nov. 3. Again, we knew this already — because Google had already announced it.
Nexus 6 phone: The Nexus 6 will go up for preorder on Oct. 29. (That date has been official since the phone was announced last week.) It starts at $649 for the 32GB model, and runs $699 for the 64GB version. When will we actually get it? Not sure. Odd, but that's the way it is right now.
Nexus Player: The Nexus Player is Google's first production Android TV and gaming device. You've been able to preorder it already, though it had a slight hiccup (since resolved) with FCC certification, and it's currently showing as out of stock on Google Play. (And don't bother checking for it on Amazon, apparently.) Shipping times were listed at 3 to 4 weeks, but we don't really have anything more concrete than that yet.
When will my non-Nexus phone get Android 5.0 Lollipop?
If you don't have a Nexus device — and remember that the Nexus 7 (2012 and 2013), Nexus 4 and Nexus 5 will all get updated, as will the Google Play Edition phones from HTC, Sony and Samsung — you're going to have to wait a little bit.
HTC has previously said it's shooting for updates within 90 days of getting code, so figure by the end of January. (It wouldn't surprise us to see the holidays throw that off a little.) The HTC One M8 and 2013's HTC One M7 are officially on board, and figure a number of the Desire devices and secondary HTC One models will be as well. HTC has an updates page that you can check in on.
Sony has said it plans to bring Lollipop to the following phones: Xperia Z, Xperia ZL, Xperia ZR, Xperia Tablet Z, Xperia Z1, Xperia Z1S, Xperia Z Ultra, Xperia Z1 Compact, Xperia Z2, Xperia Z2 Tablet, Xperia Z3, Xperia Z3v, Xperia Z3 Compact and Xperia Z3 Tablet Compact. The Xperia Z2 and Z3 series will be updated in early 2015, with the other models to follow.
And Motorola has announced that the Moto X and Moto G (both first- and second-gen) will get updates, as will the Moto E, Droid Ultra, Droid Maxx and Droid Mini. Timing wasn't announced, but Motorola has one of the better updates pages available, so be sure to bookmark it.
As for everyone else, it's just a matter of time, and the manufacturers announcing their plans. We've got our own predictions, of course.
Get the Android Central Newsletter
Instant access to breaking news, the hottest reviews, great deals and helpful tips.