Android 101: Change Gmail's text size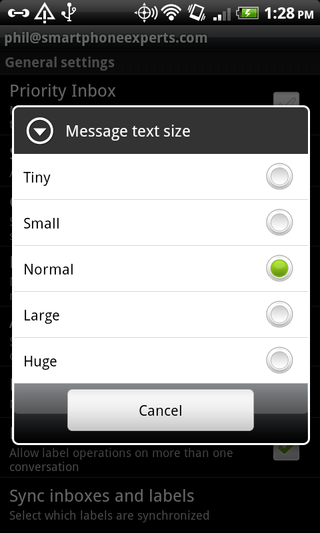 Here's another simple one that's buried too far down in Gmail's settings. You can change the size of Gmail's text, if you're so inclined. Just hit the menu button, the choose More, then Settings. Then choose which account you want to change the text size on. Tap "Message text size," and pick your poison.
We have no idea why this isn't a global setting, and you instead need to choose which account you want to change size on. But at least it's an option, right?
Android Central Newsletter
Thank you for signing up to Android Central. You will receive a verification email shortly.
There was a problem. Please refresh the page and try again.