Amazon Kindle Android app out of beta, now available in the Market
We brought you a preview of the Amazon Kindle app for Android a month ago at Google IO, and now it's available for all in the Android Market. The app is free (you must be running Android 1.6 or higher), and with it you gain access to the hundreds of thousands of titles in Amazon's e-book library.
Purchasing books is fairly easy, though it switches from the Kindle app to the browser, then sends you back again after the transaction is complete. Not a deal-breaker, just inelegant. We can't wait to give this a shot on something like the Dell Streak. In the meantime, we'll make do with something "smaller" like the Droid X and Evo 4G. Thanks to everyone who sent this in. [Market link] [Amazon (opens in new tab)]
Have you listened to this week's Android Central Podcast?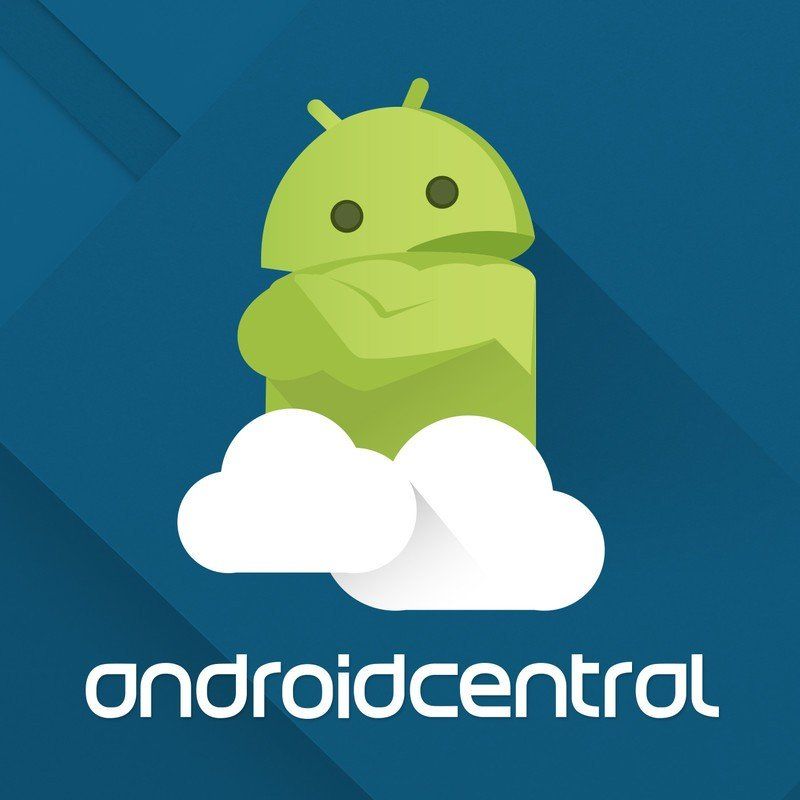 Every week, the Android Central Podcast brings you the latest tech news, analysis and hot takes, with familiar co-hosts and special guests.
Thanks for the heads up and glad to see a barcode! :D

Just got it, works pretty well. I have a fairly vast Kindle libary - with many unread books, thanks to 1-click purchasing and an unrealistic personal timetable - so this app will be great to help me catch up on my reading in places that my DX would be inconvenient. If those places exist, anyway. I guess I'll find out!

how can anyone read on a tiny screen? youll flip 100 pages on the phone and that will be the equilvant to one on the real book

I doubt anyone will read a full book on their device but it will be very handy when you have 10 minutes here or there and want to get a quick read in. This will come in very handy for me.

I read eBooks on my Droid all the time. I dont get what the big deal is about this. The print is exactly as big or as small as you want it to be. The default font size is still bigger than most paperbacks. You really cant read that? I have read about 4 or 5 books since I bought my Droid. Reading on this device is way better than a real book. I can read it anywhere, even in the dark (try doing that with a paperback). I can carry my entire library of books anywhere, and from any vendor (try doing that with a real Kindle reader). It is more compact than any real book (or dedicated eBook) reader I have seen so far. $200 for a dedicated eBook reader that only displays greyscale and only for one vendor? I think not.

Glad this is finally available. I've been wanting to use my Incredible as an ereader since I got it at launch and now it's finally a reality.

Excellent! With Slingplayer last week and Kindle Reader this week, my Android phone just got a lot more useful than it already was! @hotkoko - it's no easier or harder to read than your email, web pages or any other documents you read on your Android phone. What is especially nice is I always have my phone with me and I may not have my Kindle or iPad with me. Having my current book available anytime I'm stuck somewhere, already synchronized to my furthest page read, is super.

i love this app. on the iphone you could pick the font that you want, and it will sync with other devices so where you left off you can pick it back up again with other deices. !!!!!!! hopefully it will be the same!!!

It's crap. All of the text in the books are gibberish.

I think the problem is I am running Cyanogen. Don't believe that this app plays well with custom ROMs.

Well if a Rom renders application text to gibberish you pretty well have to assume something is horribly broken in the rom. But since lots of people use Cyanogen, and you are the only one posting this I'm going out on a limb and suggesting it must be something YOU did.. /running and ducking ;-)

If you are using Cyanogen 5.0.8 and are seeing gibberish, install the patch in this link. http://forum.cyanogenmod.com/topic/1390-random-characters-in-terminal/pa...

Perfect fix! Too bad all the people reviewing this app on the market don't know it's their rom and not the kindle app...

Barnes and Noble has been hinting around for beta testers for their Android reader. They promise syncing position between the dekstop, the Nook and the Android phone. But still no sign of it. Nothing works better than a release by Amazon to light a fire under them, so there is hope.

Glad to see this released. By coincidence, I was reading about it this morning. The original release was rumored to be set for July, so it's a pleasant surprise. I like the app better than Kobo. The interface is faster and it supports landscape. I would like to see some more granular control over the font and background colors. The text color is too dark in the black color scheme. Also, it really needs font face options as well. These issues are more important than support for audio/video in the books. Overall, reading is quite comfortable on the large EVO screen.

Works great! Thank you Amazon!

Downloaded and bought sh*t my dad says. Funny book so far. Decent app for starters. I'm sure they will improve it with updates.

This is the one app that I missed since I stopped using the ipod touch and switched to Android. It is one of my favorite apps and I've been waiting for it to arrive. Works pretty much like the old ipod touch Kindle app. Great for when I accidentally leave my Kindle at home or when trying to catch in a moment of quick reading while I'm waiting somewhere.

Uhhmm.. I installed it and whenever I go to the Kindle Store using the menu, I get an Amazon erro page "Looking for Something? We're sorry. The Web address you entered is not a funtioning page on our site. >Go to Amazon.com's Home Page"

Ahh.. fixed it. Need to have "Mobile view" checked on in the browser's Settings.

Can anyone tell me what the second icon (the droid bug) in the upper left hand corner is?

Like some others, I was very skeptical that reading books on a cell phone made any sense whatsoever, for all of the reasons already given by others who have also probably never really tried it. I was amazed to find that it worked beautifully on the iPhone, and I've happily been through tons of books with it. Getting it on the Android was one of my must-have apps, before making the transition from the iPhone. I'm really looking forward to the Droidx, and to Kindle on Android. To those who dismiss its value, why not just try it, download one of the many free books, or a free sample, and try it out. You may hate it, which is fine with me, but you may find a new friend that you use regularly. My only disappointment is reading that it is necessary to switch apps to browse and buy books. I thought that was one area where the Android version was going to outperform the iPhone edition. In reality, I haven't found that process really a problem on the iPhone, anyway, and perhaps it is just a temporary condition on the Android version.

I am new to eBooks and was excited about using this on my EVO. I browsed the library last night and was surprised at the pricing. I understand that there are cheaper ones out there but most of the ones that I was interested in are around 9.99. I was surprised that they were this much. Is that the norm or does Amazon have higher prices that others?

I tried out the Kindle app, wasn't overly impressed by the app itself, and damn sure wasn't impressed with the clunky purchase interface. Needs a lot of work. I read a *lot*. And most of my reading for the last decade has been on a handheld device, starting with my 3" screen Compaq iPaq. Even read quite a bit on my Blackberry Bold 9000 using MobiPocket. But it was the killer app combo of Aldiko and Calibre that pulled me over into Android-land. Calibre could cleanly and quickly convert all my various non-DRM ebooks into epub format (among other magical powers), and Aldiko is the best reader application I've ever used, bar none.

Love it. Runs smooth on my N1 with a Froyo custom rom. Easier on the eyes than expected.

This is useless unless it comes with a text-2-speech function. I'm not going to read navels on my phone. Not even on a 4.3 inch screen.
Android Central Newsletter
Thank you for signing up to Android Central. You will receive a verification email shortly.
There was a problem. Please refresh the page and try again.