Alcatel Idol 3 4.7-inch review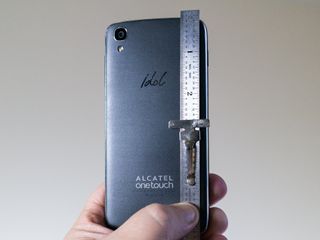 Alcatel has released a smaller 4.7-inch version of the Idol 3 model, and we've been using it for a week or so.
A definite mid-range Android, the Idol 3 4.7-inch model (from here on we're just going to call it the Idol 3 for sanity's sake) comes with lesser specifications and a smaller size that its 5.5-inch namesake. That doesn't automatically mean it's bad, though.
If anything, 2015 has shown us that it's possible to build an Android with lower-end specs and still squeeze out good performance. When coupled with a budget-friendly price tag, they can be a great buy.
It's no secret that we think pretty highly of Alcatel's 5.5-inch Idol 3. Let's see how the smaller version stacks up.
Buy the 4.7-inch Idol 3 from Amazon (unlocked)
The outside: Familiar in a good way
The 4.7-inch Idol 3 is a smaller mirror image if the 5.5-inch Idol 3 — and that's a good thing.
You've got the same beveled glass (Dragontrail glass for everyone keeping score at home), the same dual front facing speaker and microphone arrangement and the same thin and light design that seems to be the rage as of late.
The same level of detail in the construction and assembly process means the bevels and edges are precise, the fit and finish is excellent and everything feels like a high-quality phone should, regardless of the price.
The smaller 4.7-inch design makes the flat (as in: very flat) back easier to hold and the seamless feel of each of the edges means no "sharp" spots against your palm or the ball of your thumb.
The buttons are in a good spot and you'll find them easily, and they have a good balance between mushy and clicky when you press them.
There's nothing groundbreaking here. The Idol 3 is plastic, and feels plastic. The hardened faux metal clad edges contrast nicely against the satin back, but it's still plastic. We're not saying that's a good thing, nor are we saying it's a bad thing. We're just saying it's a thing. A plastic thing.
In the end, the Idol 3 is comfortable to hold and easy to use. It's also not a bad looker, which can be important to many.
The inside: Everything is scaled back
Here's where the 5.5-inch version and the 4.7-inch version part ways.
The biggest and most obvious difference is the 4.7-inch 720p screen, but here are the full specs for comparison's sake.
Swipe to scroll horizontally
| Category | Features |
| --- | --- |
| Dimensions | 134.6 x 65.9 x 7.55mm |
| Display | 4.7-inch HD 1280 x 720 IPS, 16M color display OGS full lamination, Capacitive multi-touch 5 points |
| OS | Android 5.0.2 Lollipop |
| Network | GSM (850/900/1800/1900), UMTS (850/900/1900/2100), LTE FDD (Bands 1/3/7/8/20) |
| Processor | Qualcomm MSM8916 Quad Core 1.2GHz CPU |
| Connectivity | 802.11 b/g/n, Bluetooth 4.0 |
| Rear camera | 13MP with autofocus, fast face focus, LED flash, 4x digital zoom, HDR |
| Front camera | 5MP |
| Storage | 16GB internal (11GB usable), microSD card |
| RAM | 1.5GB |
| Battery | 2000 mAh |
| Other | FM radio RDS, Light sensor, Proximity sensor, NFC Technicolor image enhancers , Hi-Fi, 3D audio effect |
If this sort of thing matters to you, you'll notice things are pretty scaled back here compared to the bigger 5.5-inch model. It's important to talk about in any case, because Alcatel is using the same name for two very different models here.
It makes sense, though. Running a smaller (both in physical size and with fewer pixels) display means you can possibly get away with less RAM and a less-powerful CPU. Important features like high-end audio components and connectivity features are still on-board, and Alcatel isn't poising things as a "lesser" model — just a smaller model. They really do feel like the same phone in two different sizes at first glance.
The quick version here: You have less RAM, a smaller display and a lower-grade CPU compared to the larger version, but you have the same features in the software, the same audio components and the same camera in both models. Things like sensors and network connectivity are identical.
The software: See how she runs
The Idol 3 comes with a very vanilla version of Android 5.0.2. While the icons have been changed, and a few features (like audio enhancements) have been added to the settings, you still have a basic Android build on board. We're not saying this is a bad thing. Alcatel has clearly optimized things and the software that ships with either of the Idol 3 models is very fluid and responsive. For the most part.
One interesting note is the way the interface is fully reversible. With a speaker and microphone at both ends of the device, there is no true top or bottom here. Everything on the phone works with either end up, and while it sounds like a gimmick, it can be useful. It's great when you get a call and your hands are full — just pull it out of your pocket and answer without flipping it right-side up. The best part of it all — it works every time.
One issue I have with the smaller version that I've not experienced on the larger version, is keyboard "lag." It doesn't happen every time, but more than once I've found it takes a noticeable amount of time (less than a second, but enough to be aggravating) between typing on the stock keyboard and waiting for the letters to appear on your screen. This is something we've not seen with the higher-spec'd 5.5-inch version, so it's something worth mentioning.
Besides this, things run pretty smoothly on the Snapdragon 410 and meager 1.5GB of RAM out of the box. As expected, the more you ask the phone to do — by installing other apps and services — the more likely you are to see things slow down. You can play games like Asphalt 8 on the Idol 3, and for the most part they play "good enough," but things aren't going to be as smooth as a high-end Android when you push it hard. This is a common theme among the new breed of "good" budget devices, and not unexpected — as you do more, things become less efficient.
All in all, the experience you'll get from the Idol 3 is good. Minus some keyboard lagginess, out of the box, things are on par with the larger Idol 3. If you try to do more, this can change.
Real world use: Should I buy this?
Everything on our unit worked as expected. Bluetooth was fine, and there were no issues with calls (on either end), using a Bluetooth speaker or staying paried and working with a Moto 360.
Wifi works well, both on my 2.4/5GHz home network as well as public hotspots or AT&T managed hotspots, with expected data speeds and no connection issues.
Keeping track of my location — both using Wifi assist and without using it — worked well on both AT&T and T-Mobile in the places I usually go, and navigation was fine with Google Maps.
The 720p screen is decent. The color is good, the viewing angles are good, and it's bright enough to use outside in the sun. It's not the best diaplay you'll ever see, and it's only 720p. It's a better display than we find on the Moto G, but pales when compared to the great display on the larger 5.5-inch Idol 3.
Battery life is good. The 2,000 mAh battery gets me through the day with no problems. Even when using it all day in places with a poor cell signal, you'll still have a bit of juice left when you go to bed.
There's nothing really bad to say about this version of the Idol 3, and that's refreshing.
But I wouldn't buy it.
That's not the phone's fault, though. Grumbles about keyboard lag and some slowdown when being pushed hard aside, it's just too easy to spend just a few more dollars to get something (arguably) better.
At $179, this version of the Idol 3 isn't a bad buy. But like the $179 version of the Moto G (which I also do not recommend), you can get something much better (performance wise) for $219 — the "big" version of the Moto G. Or for $249, you can get the full-sized Idol 3.
What I'm trying to say is this: If you like smaller phones, the extra $40 for a 2GB RAM version of the Moto G is a smarter buy. You'll not notice much of a size difference between them, and the bit of extra horsepower can and will make a difference when you start adding things from the Play store.
If you don't care about the size, the extra $80 for the full-sized Idol 3 means full-on "flagship" performance and a much nicer display to see everything on.
I know I'm tossing $40 or $80 around like it's nothing, but for something you aim to keep for a year or so and that you'll use daily, spending more is worthwhile.
I really like this "little" phone. But the competition (even from Alcatel themselves) makes it a tough sell.
Sign up for Black Friday email alerts!
Get the hottest deals available in your inbox plus news, reviews, opinion, analysis and more from the Android Central team.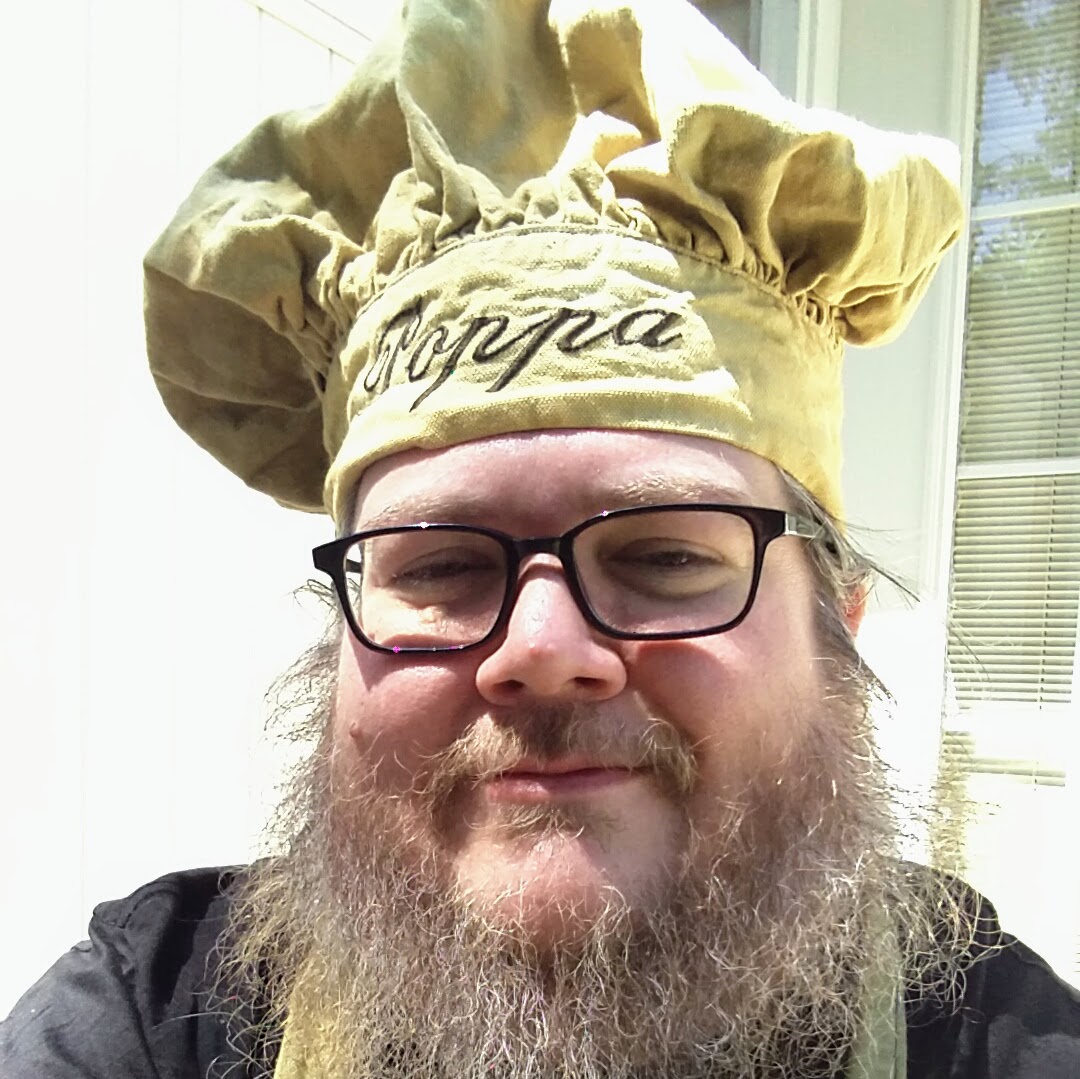 Senior Editor — Google Ecosystem
Jerry is an amateur woodworker and struggling shade tree mechanic. There's nothing he can't take apart, but many things he can't reassemble. You'll find him writing and speaking his loud opinion on Android Central and occasionally on Twitter.