The Spigen Modern Fit watch band is a classy band that can class up any Galaxy Watch with just a couple of clicks. The stainless steel finish feels fantastic and comes in a few different colors. The clasp also holds everything together well, although you may need some time to adjust the band to your wrist size.
Pros
+

Looks great

+

Adjustable band

+

Standard 20mm lug width

+

Different colors

+

The clasp holds things together well
Cons
-

Adjusting the band can be a challenge

-

Some might find it a little heavy

-

The clasp can be confusing to use
Why you can trust Android Central Our expert reviewers spend hours testing and comparing products and services so you can choose the best for you. Find out more about how we test.
One thing you have to consider when buying a smartwatch is the kind of watch band you're gonna use with it. Sure, you can use the one you get with the watch, but manufacturers usually only provide a select few different bands when at the point of sale. Fortunately for Galaxy Watch 5 users like myself, Samsung uses standard 20mm lugs, making it easy to swap the in-the-box band for something that fits your style better.
Because of this, there are plenty of Galaxy Watch 5 bands to choose from, to the point where it's hard to pick just one. Well, if you're looking for something a bit classier that doesn't cost as much as first-part options from Samsung, look no further than this Spigen metal watch band.
Price & availability
The Spigen Modern Fit band is available now on Spigen's website or through Amazon. The band retails for $20 on Amazon and is available in three colors: Black, Rose Gold, and Silver.
Since the band uses a 20mm lug width, it's compatible with all Galaxy Watch models and other Wear OS smartwatches that support 20mm bands.
Stylish and durable
I'm hardly one to actually go out of my way to purchase a third-party watch band because I usually don't care that much, or I'm usually just fine with the more sporty band I get since I'm usually at the gym. That said, every so often, I find myself having to class it up a bit, and so I figured, why not have a watch band to match the moment?
I'm a big fan of Spigen for its phone cases, so when I saw this watch band, I couldn't resist getting it for my Galaxy Watch 5. When I received it, the band took some setup, and this was probably the hardest part about owning a metal band like this. I don't have the biggest wrists, so I had to adjust the band to make it shorter. Fortunately, Spigen provides the tools to do just that and even includes extra pieces in case you need a longer band.
The band is capable of fitting wrist sizes from 5.5 inches to 9.4 inches.
Image 1 of 3
Figuring out how many links to remove takes some patience, and I definitely had to give it a few tries. But after finally settling on a size, the band fits pretty snuggly on my wrist without feeling too tight or loose. Part of that is thanks to the clasp closure that keeps the band together, so instead of having two separate pieces, it's all just one piece.
It can be awkward at first to figure out how to use the clasp if you haven't had a band like this before, but it does a good job of keeping the band firmly on my wrist and even has a pleasing snap noise when you clip it in place. And releasing the clasp is as easy as briefly holding the two buttons on the side of the band where the Spigen logo sits.
The Spigen Modern Fit band is made from stainless steel, so it feels very sturdy without weighing down my wrist. As you can see, I have the black band, but it also comes in Rose Gold and Silver, all of which have a brushed metal finish that both looks and feels great.
Image 1 of 3
The best part about it is that the watch band doesn't just work on the Galaxy Watch 5. It's also compatible with the new Galaxy Watch 6 and Watch 6 Classic or other Android smartwatches that support 20mm bands. And for such a nice-looking band, it costs less than the first-party bands you can buy from Samsung. Those typically retail for $40, although there are some that go as low as $40 while others can reach as high as $250.
The Spigen Modern Fit band is only $20 on Amazon, making it one of the nicer and more affordable options we've found, and definitely worth a look if you're in the market for a new watch band.
If you want a good-looking watch band that won't break the bank like most first-party bands, look no further than the Spigen Modern Fit. This 20mm band fits any Galaxy Watch and even other Wear OS watches, making it the perfect band for anyone looking to class up their smartwatch.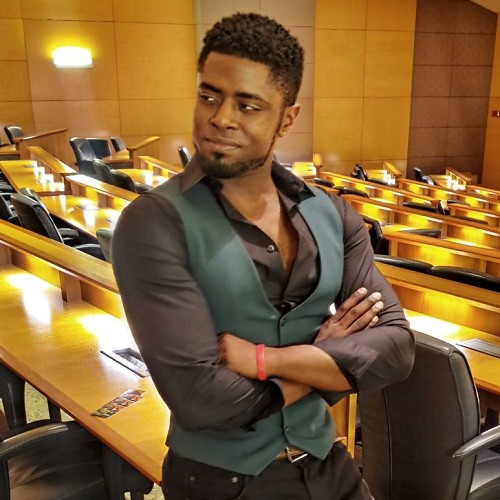 Derrek is a long-time Nokia and LG fanboy who loves astronomy, videography, and sci-fi movies. When he's not working, he's most likely working out or smoldering at the camera.