The Tapo Wire-Free MagCam wireless security camera is a simple way to keep an eye on your home, inside or out. No hubs, no need for cloud storage, and a long-lasting battery makes for simple installation and use. It offers a 2K video and two night vision modes for clear video recording. The only real downside is the connection is sometimes a bit flaky.
Pros
+

Very easy to install

+

Solid feature set

+

Long battery life

+

Local storage
Cons
-

Low-light video quality is just okay

-

No geofencing options
Why you can trust Android Central Our expert reviewers spend hours testing and comparing products and services so you can choose the best for you. Find out more about how we test.
Smart home devices seem to be everywhere these days, and in many categories, the prices continue to reach the affordable range for products that offer a lot of value. The category that perhaps has become the most accessible with high impact is security cameras. TP-Link's Tapo line of cameras is one such brand that aims to offer a good product at an obtainable price.
The latest in that line is the Tapo Wire-Free MagCam. These battery-powered devices advertise 2K video quality, up to 300 days of use per charge, AI features, local storage, and much more. That all sounds good on paper, but how well does it pan out in real life? Not bad, actually.
Surveillance where you want it
An area where the Tapo Wire-Free MagCam really excels is in the installation and setup process. The box has almost everything you need to get started, the magnetic mount, metal plate, screws, and charger. The only missing thing is a microSD card for storing the recordings locally. Not to worry, we've already got a list of the best microSD cards for your security camera.
With the camera charged up — TP-Link says it can last up to 300 days on a single charge — it's time to pair the Wire-Free MagCam to the Tapo app. One thing that stood out to me after installing the app was that it can also show your Kasa smart home devices. It makes sense as Tapo and Kasa are both part of TP-Link. Kasa is a great line of smart plugs and other devices in its own right. But the Kasa app doesn't show Tapo. Yeah, I don't know.
Swipe to scroll horizontally
| Header Cell - Column 0 | Tapo Wire-Free MagCam |
| --- | --- |
| Dimensions/Weight | 2.75 height x 2.75 width x 4.85 depth (inches), 235g |
| Connectivity | 802.11 b/g/n wifi connection @ 2.4G |
| Local storage | Supports microSD Card (Up to 512GB) (Purchase Separately) |
| Two-way communication | ✔️ |
| Speaker | ✔️ |
| Camera | 2K QHD 4MP (2560 x 1440 px), 1/3" Progressive Scan CMOS |
| Spotlight | ✔️ |
| Viewing area | 150° (Diagonal) |
| Night vision | 850 nm IR LED (up to 49 ft), Color Night Vision with Starlight Sensor |
| Smart features | Motion detection, Person detection, Pet detection, Vehicle detection |
| Weatherproof | IP66 |
| Wireless | ✔️ |
| Security | Network: SSL/TLS,AES Wireless: PWPA/WPA2-PSK |
| Operating temperature | -20°C ~ 45°C (-4°F ~ 113°F) |
| Smart home compatibility | Google Assistant, Amazon Alexa |
Pairing the camera with the Tapo app is straightforward. Simply press the plus sign in the upper right corner, follow the prompts, and it connects to your home Wi-Fi — it only supports 2.4GHz, though. Once added to the app, you'll want to insert your microSD card and format it in the app, which will prompt you to do so and walk you through that as well.
Thankfully, this camera can offer nearly all the features it is capable of without the need for any cloud services. However, TP-Link does offer Tapo Care for cloud services if you want to use it. You'll get the option for rich notifications showing a clip of the trigger motion, 30 days of cloud storage, and smart sorting of notifications. Plans start at $3.49/mo for a single camera or $34.99 for the year.
With your camera added to the app, it's time to install, and it's really easy. Because you won't need to worry about placing the camera near a power outlet, your options are limited to how high you want to climb a ladder and the range of your Wi-Fi. If your signal doesn't reach where you want the camera, you may want to consider a top Wi-Fi range extender or a mesh router.
Once you've found your install spot, all you have to do is use the included screws and attach the metal plate to the camera's future location. If you want the camera on a magnetic surface, then you won't need the metal plate. After that, place the magnetic base onto the plate and then the camera to that. With the camera pointing where you want the coverage, you're done.
Back in the app, you have quite a few options for how you want to customize what the camera does and how it reacts to motion. You're able to activate the AI features that can detect general motion, along with pets, vehicles, and humans. One thing that surprised me when going through this process is that you can also set different activity zones for each motion type so that you can have the camera watch for people and pets on a sidewalk but block out vehicles on the road by it.
Along with areas where you want to detect and be notified about motion, you can create privacy areas to avoid the camera watching. This is great for those with close neighbors when you don't want to be peering into their windows or perhaps even your own windows.
Much of the app works well and offers a wider range of options than I expected. I can't say for sure why I was so surprised by the features available both from the camera and the app, but I was. Especially since TP-Link makes some of the best security cameras with local storage, I should have known.
You can set notifications to arrive on your phone via some preset options, like all day, during the day, or during the night. There's also an option to set a custom range for when notifications go out. I do wish there was the ability to have the cameras armed for detection and notifications based on my location, along with set times.
See what you want, mostly
OK, so the camera is set up, and you've customized your settings. Now, how is the video quality? Well, the 2K resolution sensor produces pretty crisp video in daylight. The colors and feed look pretty good. There is an option in the app to set the framerate for the video feed to either 15fps, 20fps, or 30fps.
Where the video quality does suffer is in low-light situations. There are two LED spotlights on the camera that get quite bright, and there are adjustments for that in the app as well. But using both the IR, black and white night vision, or the color vision using the Starlight sensor, the image quality suffers. It's not unusable unless what you're trying to make out in the dark is over 25 feet away. Then it gets pretty grainy. But if you want to try scaring off whatever is in the dark, you can manually turn on the lights and sound the built-in alarm.
Image 1 of 4
If you have multiple Tapo cameras, or even a Kasa camera, in the Tapo app, when viewing the feed of one camera, you can tap a grid icon in the video and then add up to seven more cameras to view all at once. This is handy for getting a complete view of your property when trying to see what's going on.
I did experience some software quirks when trying to control parts of the cameras. Sometimes, I'd try to turn on the spotlights, and the app manually would say it was on, but the lights were actually off. The same thing happened with the alarm. This didn't happen frequently, but enough times, so I thought it was worth mentioning.
Should you buy it?
You should buy this if...
You want a long-lasting battery-powered outdoor camera that won't break the bank
You don't want to use cloud services for your camera
You want flexibility in where and what the camera detects
You shouldn't buy this if...
You want more notification settings withing the app
You need the low-light video to be very clear at long distances
All in all, the Tapo Wire-Free MagCam are very good cameras for the features available and the price. Being able to go completely wire-free, have long battery life, and get local storage on an outdoor camera for less than $100 is pretty great. While this device may not be the absolute best outdoor security camera on the market, it really offers quite a lot.
TP-Link has been in the smart device business for quite a while now and has done a good job of offering products that perform well and are affordably priced. While the video quality looks pretty nice in good lighting, it does suffer a longer range during low-light situations. So, if that's a necessity for you, this may not be the option best suited for your needs.
Otherwise, the Tapo Wire-Free MagCam is a solid option to extend your home's smart security footprint beyond where power outlets are and to avoid sending your videos to the cloud for storage or processing.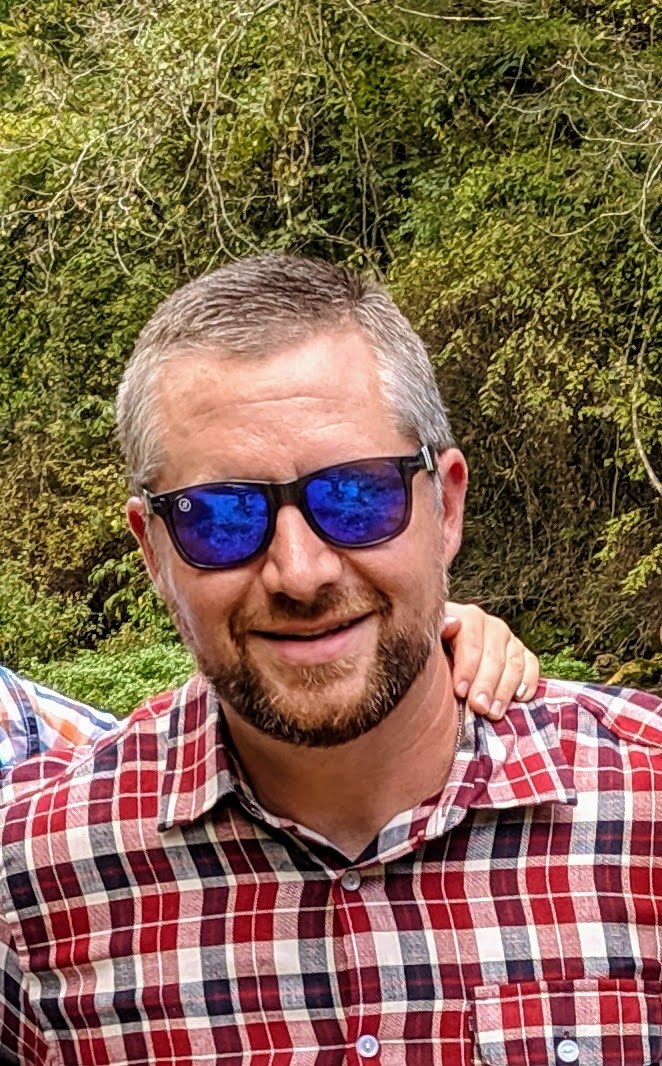 Chris Wedel is a fan of all things tech and gadgets. Living in rural Kansas with his wife and two young boys makes finding ways to get and stay online tricky. By utilizing his years of experience with the tech and mobile communications industries — success is assured. When not conquering connectivity challenges and testing new gadgets, he enjoys cruising a gravel road in his UTV with some good tunes.
The lack of support for Samsung SmartThings makes it hard for me to get excited about this.

Reply