I tested the Pixel Tablet and Nest Hub Max in my kitchen. Here's the best one
Pixel Tablet vs. Nest Hub Max: Kitchen test.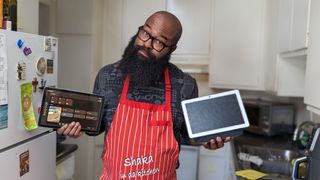 (Image credit: @tshakaarmstrong)
How much time do you spend in the kitchen? My wife and I spend a lot of time in the there. More than I'd like to, actually, but that's the price we pay for healthy meals. So, having a voice assistant handy in the kitchen has become a must for us and when Google announced their new Pixel Tablet with Hub mode, I was quite excited! I immediately wondered if it could replace our Nest Hub Max in the kitchen, with the added benefit of giving us a great tablet to use around the house for general tasks, media consumption, and home control.
I've had it in my kitchen for a little over a week now, and though it may be one of the best Android tablets you can buy right now, that answer to my kitchen question isn't a simple one. There are many ingredients that make up our perfect artificially intelligent kitchen home control entrée, so let's get to cookin'!
We'll begin with an appetizer: What my household likes about the Nest Hub Max. To be followed by our main course, Google's Pixel Tablet.
So, what makes the Nest Hub Max a delightful dish? Launched in 2019, it is still one of the best smart home displays I've used. The speakers are more than loud enough for the size of my kitchen and get plenty of use as my wife and son insist on playing music whenever they cook and clean. With that in mind, being the loving nerd of a husband I am, I upgraded her listening experience with a couple of Nest Audio speakers. I have the speakers configured as a stereo pair and set as the default playout devices for our Nest Hub Max display. It's a delightful experience! Whenever we play music, we get the fuller sound of a strategically placed stereo pair in our kitchen, with the album art and playback controls right there on the Max's display.
But wait, there's more! I've been a Ring doorbell cam user for a few years but switched to the battery-powered Nest doorbell for this review, and that experience has been a wonderful accouterment to the Max. When people ring the Nest doorbell, I get a live view pop-up on the screen, which shows me who's at the door. Not to mention that the Max also doubles as a Nest camera, allowing me to see what's going on in my home when we're away. And, of course, you get all of the search and math calculation features of the Google Assistant, so it's a complete meal all around. Other than YouTube recipe tutorials, we don't stream video content, movies, or TV in the kitchen, so take note of that as we move on to the main course.
How does the Pixel Tablet measure up? Let's get into it!
I was so excited to unbox the Pixel Tablet. I've been hyped since the initial announcement at Google I/O and was looking forward to putting it to this very specific challenge! After unboxing, I set up the dock in the kitchen, placed the tablet and cracked open Google's Home app on my Pixel 7 Pro to connect it all. The charging speaker dock is a welcome piece of included kit that takes a second to get used to, as far as properly placing the Pixel Tablet onto it. Its speakers get loud enough for the size of my kitchen, and the fact that it automatically charges the tablet while docked is wonderful. That means fewer cables on my counter!
As I was setting things up in the Home app, I came across the first notable difference between the Max and this tablet: connectivity. The Max doesn't run Android, it runs a simplified operating system, Fuschia OS, and is equipped with a Thread radio so that it connects to a broad array of home control products. With the Pixel Tablet, I was unable to make my stereo-paired Nest Audio speakers the default playout device for movies and videos.
Both the Max and the Pixel Tablet are Chromecast enabled, with the latter being the first Google tablet with that feature built-in. But, if I watch a cooking video on YouTube, I won't get audio through the stereo pair but through the single 43.5mm driver in the charging speaker dock. There is a difference in sound quality between those two standalone speakers and the charging dock, with each of those speakers having a 75mm driver and 18mm tweeter. Since they're separate, the stereo field is more immersive, and I have them in different locations in the kitchen to "wrap" the sound around whoever is listening to them. This is simple physics, so there is no knock against the charging speaker dock.
That said, some may prefer the Pixel Tablet setup because there's less fuss.
The charging dock speaker is built-in, so you have no setup and no training — granted, if you use the Nest Hub Max's built-in speaker, you'll get the same benefit. Additionally, the Pixel Tablet itself is equipped with four speakers, which sound really good, so when you disconnect from the dock, even in the middle of playing a song or movie, the tablet will automatically switch to those four built-in speakers.
With the Nest Hub Max, I first had to set up the Nest Audio speakers, then figure out how to configure them as a stereo pair, and then set them up as the default playout device for the Max display. When using them just to play music, I had to tap on the Max's screen a few times to tell Google Assistant that when I invoked the "play my Gym Muzak playlist" command that it had indeed played the audio through the right speakers, and not the Nest Hub Max's built-in 75mm driver and tweeters. After some weeks of training though, it's pretty consistent now. For those unfamiliar, when you invoke Google Assistant to play music and you have multiple Google speakers around your home, you'll get a pop-up message on your Nest Hub or Nest Hub Max, asking you if it played on the device you were expecting. At that time, you can engage that pop-up and correct the AI's behaviour.
Hub mode on the Pixel Tablet was the next thing I noticed since I had it docked when configuring it in my home. It recognizes that it's connected to the charging speaker dock when you're setting it up while docked and walks you through the process of configuring things like the screensaver, whether or not you want notifications on the lock screen, and more. But, Hub mode is not a replacement or even an alternative to the always live display of the Nest Hub Max. To set your expectation, it is its own experience. The screen will lock on you and you'll have to unlock it to use some functions. I made the tablet accessible without a pin or password and without the use of the excellent fingerprint sensor, so that anyone in the kitchen can use it. I also increased the screen timeout to 30 minutes because who wants to keep unlocking it while in the kitchen if you're going to be interacting with it to do different things while you're cooking?
One of those things is the incoming Nest doorbell live camera view when someone rings the doorbell. On the Nest Hub Max and the Gen 2 Nest Hub I have in my bedroom, a live view of the doorbell camera immediately pops up full screen on the display when that bell is rung. You won't get that with the Pixel Tablet. You will get the standard banner notification that someone is at the door. The Hub mode on the tablet has a wonderfully designed Google Home dashboard, which will allow you to easily and intuitively interact with the doorbell and whoever rang it.
The last seemingly noteworthy difference in my kitchen use would be the lack of multiple user Face and Voice Match on the Pixel Tablet in Hub mode. When I walk into the kitchen in the morning, the Max greets me with my name and when I interact with it via voice, it does so knowing with whom it is interacting, thanks to Face and Voice match. I can't actually tell you that it is rock solid in recognizing the difference between my wife and me interacting with it, though. Matter of fact, It's a bit iffy. Since I set the Max up under my account initially, it recognizes me in the kitchen flawlessly. Every single time. My wife? Not so much. Thus, I call it "seemingly noteworthy." In my opinion, the Pixel Tablet not having this feature is not a knock against it because Google Assistant's ability to tell the difference in my home has not been a difference-maker. The Pixel does have single user match, with guest access to voice activation when locked in Hub mode. I will admit I haven't taken the time to obsessively nerd out and investigate the multi-user Face and Voice match to see if I can train it better. I have opened up Home on my wife's Pixel 6 Pro and made sure that both email accounts she uses have their Face and Voice match configured properly and that the devices in our home are active in her Home account and configured properly as well. What more can I do? Like I said, I haven't Sherlock'd that one. Yet.
For the price difference, is the Pixel Tablet worth having in your kitchen? That's a really tough question to answer because it really comes down to what you're going to be using it for. The Nest Hub Max, originally released in 2019, still retails for $229, while the Pixel Tablet is $499. You could buy two Max's for that price, but is that what you really want? The Max is going to be a stationary device, while you're going to get so much more flexibility, and ultimately usability, out of the Pixel Tablet. And if you want extra docks in the rooms you regularly chill in, you can pick them up at $129 each. For my household and I, and our use, the Nest Hub Max will go back on my kitchen counter after this review.
Those Google Home integrations and speaker group connectivity have become critical to our use of the device in the kitchen. And in our home, we tend to be a phone and laptop family rather than heavy tablet users. My wife will occasionally crack open a tablet to watch a show if I go to sleep and she wants to be in the bedroom beside me. Otherwise, she'll just go into the guest room and watch the TV in there. That said, I can't wait to see how the Pixel Tablet and Hub mode mature over the months and years, hopefully providing further connectivity and utility in smart home setups. I mean, it comes with a dock, right? That implies that this Hub/home control functionality may be pretty important to the folks in Mountain View, right?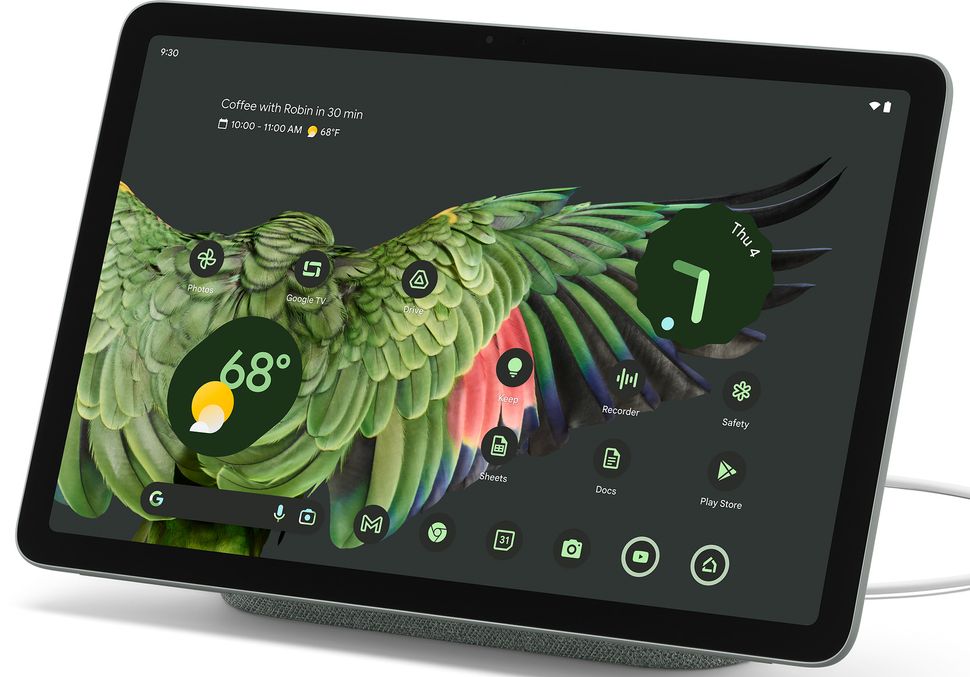 It's a tablet and a smart home hub all in one handy product. Why buy two when there's one to rule them all?
Big speaker, bigger display. The Nest Hub Max is made for countertops, recipes, and hands-free video chats.
Get the Android Central Newsletter
Instant access to breaking news, the hottest reviews, great deals and helpful tips.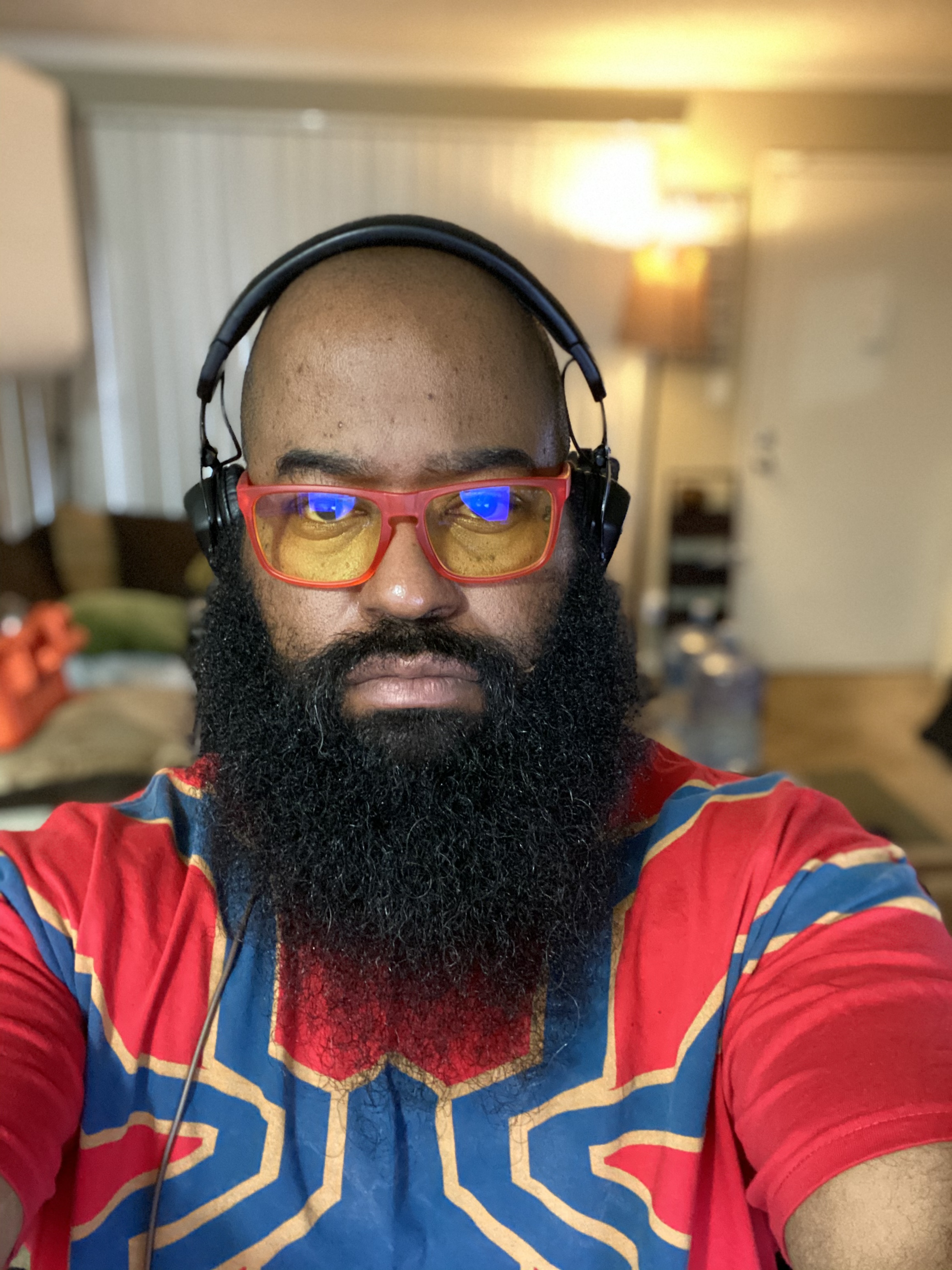 Tshaka Armstrong is a nerd. Co-Founder of the non-profit digital literacy organization, Digital Shepherds, he's also been a broadcast technology reporter, writer and producer. In addition to being an award-winning broadcast storyteller, he's also covered tech online and in print for everything from paintball gear technology, to parenting gadgets, and film industry tech for Rotten Tomatoes. In addition to writing for Android Central, he's a video contributor for Android Central and posts everything else to his own YouTube channel and socials. He blathers on about his many curiosities on social media everywhere as @tshakaarmstrong.
I'm most interested in that you said you need to unlock it for some functions. That goes against what I'd expect for a family room-based tablet. You removed the security, did you still need to swipe to unlock? That'd certainly diminish my interest if true.

Also "android" central didn't let me register with my Google account? 🤨

Reply