AC FatMax Xtreme Rip Claw Podcast [#acpodcast]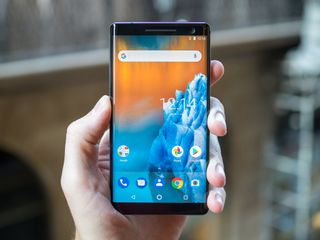 (Image credit: Android Central)
Daniel Bader, Andrew Martonik, Alex Dobie, Michael Fisher, and Derek Kessler, spend their final evening in Barcelona sequestered in an apartment with drinks aplenty as they recount all the announcements from MWC 2018. It's truly an Android news bender of epic proportions. Seriously, this episode is worth every moment of your time!
Listen now
Show Notes and Links:
LG V30S ThinQ
Nokia announces €749 Nokia 8 Sirocco, improved Nokia 7 Plus and Android Go-powered Nokia 1
Nokia 7 Plus hands-on
Samsung Galaxy S9
Sony Xperia XZ2
Vivo Apex concept phone
ASUS ZenFone 5
Sponsors:
Thrifter.com: All the best deals from Amazon, Best Buy, and more, fussily curated and constantly updated.
GameStash: Hundreds of awesome games on your Android phone. Try it free for 14 days!
Yes! Great podcast as always Richard U.K

Can't wait.. gonna hold on and listen tonight while preparing dinner.... great stuff.

I'm just guessing you were able to prepare dinner, eat dinner, have desert, do the dishes, and brush your teeth by the time the podcast was through....

Long time listener, first time caller here. Wow... That was the LONGEST and most gratuitous nerdfest ever! Long live a bunch of nerds, sitting around a table talking tech AND drinking beer. I LOVED every minute. Great job guys! :) PS - Daniel... Next time you have Alex on... Don't forget to remind him about the ashes score!

I really enjoyed the podcast. In part because it was fairly short. when they last like an hour and a half I just don't have time to listen to it in one sitting, usually takes me all week and then I lose whatever train of thought that was going on.

Can we impose a three-drink minimum for future podcasts?

Not as short as I thought. The display in my car showed it at 38 minutes, but then it turned over after I played that to 99 minutes. Luckily I have a road trip coming up this weekend.

Do you use Pocket Casts by any chance? I've noticed that it reports wildly inaccurate podcast times occasionally.

Yes, I use pocket cast. Even though it was long, I thought it was very good! I figured the inaccurate time was the fault of my head unit. I just assumed that for time it couldn't handle 3 digits.
Android Central Newsletter
Thank you for signing up to Android Central. You will receive a verification email shortly.
There was a problem. Please refresh the page and try again.