YouTube Premium gets a nice discount with new annual subscription plan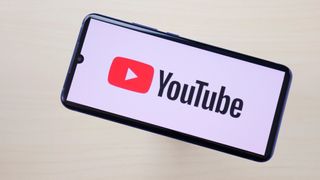 (Image credit: Jason England / Android Central)
What you need to know
YouTube introduces an annual Premium subscription option for individual plans.
The plan is available for new subscribers in the U.S. and several other countries.
It won't auto renew-meaning users will have to purchase another plan when it ends.
YouTube Premium has a lot of nice perks that viewers can pay monthly for, but now Google is providing a 12-month subscription option for those that prefer to pay a bit less.
9to5Google spotted the new plan which is detailed on Google's support page. Of course, as with most annual plans, you'll have to pay the lump sum up-front, but you'll get a per-month discount which brings the cost down to $108 for the year. That's compared to the $144 per year you'd fork over per year by paying monthly. That's not a bad deal.
However, there are some notable caveats to consider before making the switch. First of all, it's not a recurring plan, so once it ends, so do your benefits, and you'll have to sign up for another plan. It's a bit odd that it doesn't auto-renew, but it could benefit those that may not want to go through with another annual subscription by paying another lump sum.
Additionally, the plan is only available to new customers. That's not too surprising, and although current subscribers can technically get in on the annual plan, they'll have to cancel their current subscription to sign up.
Lastly, the annual subscription option in select countries, including the United States, Canada, Mexico, Brazil, Russia, Turkey, Germany, Thailand, India, and Japan. Google notes that users in India on a prepaid plan can sign up after it ends.
Google also notes that you won't be issued a partial refund if you cancel, so make sure you're all-in before signing up.
If you're interested, you can head over to the sign up page to get in on the deal. If you're on any of the best Android phones, you can sign up by navigating to your profile photo and selecting Get YouTube Premium. From there, you'll choose Save money on annual, family or student plan, Get Annual Plan, then follow the steps. A similar plan and discount is also available for YouTube Music.
However, there's less than a week before the promotional pricing ends on January 23, so you'll need to act fast.
Derrek is a long-time Nokia and LG fanboy who loves astronomy, videography, and sci-fi movies. When he's not working, he's most likely working out or smoldering at the camera.
The annual discount only applies to the individual plan.

I'm just happy my initial plan I signed up for monthly is still cheaper than the annual plan. I've paid $8/month since google music launched and it hasn't changed.

Lucky you, when Google killed Google Play Music they also killed my subscription to YouTube Premium forcing me to sign up at a higher rate.

That sucks dude. I wonder why they did and then left me grandfathered in?

I will pass on this. If/when YouTube Premium Lite rolls out in my country then that should be better value. I only want to watch videos ad-free, no interest in the other bits.

I'd be happy enough to be able to delete the YouTube app from my phone. Waste of storage. The rare times I use YouTube I can just go to the website

I'll choose not to pay for censored content.

I still have my GPM/YTM Premium family plan for $14.99 (CDN$) a month. It seems like if i were a new customer, I have no choice but $17.99 a month plan. It would be nice to have an annual payment option.

Sooo just went to look, and doesn't work. No option for an Annual Plan. I haven't had YTP in ages, so in theory I should have the option, but guess not. If it is a thing, then you have to legit be a 'new' user, not one that has had it in the past, even as just a free trial (as mine was for a month). Also to the whole "not paying for censored content".. get over yourself... If YouTube was really censoring people as much as some people think, there'd be lawsuits and all sorts of crap being flung all over the place... unless you're meaning no profanity.. in which case.. yea, i miss hearing some of my favorite youtubers swear when they get the crap scared outa them in some game.

Lucky me still paying 7.99/mo
Android Central Newsletter
Thank you for signing up to Android Central. You will receive a verification email shortly.
There was a problem. Please refresh the page and try again.