Xiaomi reportedly raising over $1 billion in new round of funding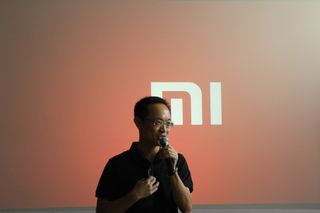 A new report claims that Xiaomi is raising over $1 billion in a new funding round that could be finalized as early as Monday. The latest influx is supposedly led by All-Stars Investment, run by former Morgan Stanley analyst Richard Ji.
The Wall Street Journal, via unnamed sources, claims, "Other participants in the round include Russian investment firm DST Global and Singapore sovereign-wealth fund GIC, which are both already shareholders of Xiaomi." China-based Xiaomi has seen its sales of Android smartphones and tablets surge since it launched in 2010. A few days ago, the research firm Gartner said that Xiaomi is now the world's fourth largest seller of smartphones, behind Samsung, Apple, and Huawei.
Source: Wall Street Journal
That's right! ... ( 0ppo F5) ...

Maybe they will pay Ericsson for their patents now?

Does it count as raising funding when the Chinese government funnels money to you?

+1 I'm the kind of guy that stops a microwave at 1 second to feel like a bomb defuser.

Sleeper Cell is what the company name should be. Here's a gift horse, please let us through the gates and don't look in our mouths. There's nothing to see..... yet. Zenwatch rhymes with Winwatch. Coincidence? I think not.
Android Central Newsletter
Get the best of Android Central in in your inbox, every day!
Thank you for signing up to Android Central. You will receive a verification email shortly.
There was a problem. Please refresh the page and try again.