Xiaomi Redmi Note 4 review: Setting the benchmark for the budget segment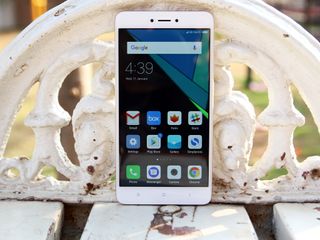 Quick take:
It's hard to follow up on the Redmi Note 3, but Xiaomi has managed to deliver a great successor in the Redmi Note 4. The phone now comes with more memory and storage, and the design changes make the device feel upmarket. Battery life has also received a boost thanks to the Snapdragon 625 SoC, and the camera is also better than what we saw last year. In short, this is the phone to beat in the budget segment.
The good
Class-leading performance
Premium design
Great battery life
The bad
MIUI quirks
Fast charging limited to 5V/2A
Here we go
Xiaomi Redmi Note 4 Full review
Xiaomi had a great 2016 on the back of the Redmi Note 3. Over 3.6 million units of the phone were sold, allowing Xiaomi to cross $1 billion in revenue from the country for the first time.
However, competition in the budget segment has intensified, with Lenovo launching a bevy of models in the country last year. The Moto G4 series continues to sell in huge numbers, and the Z2 Plus picked up a discount recently, bringing the cost of the phone down to ₹14,999. For that amount, you get a handset powered by the Snapdragon 820. The Honor 6X — which has a dual camera setup — is slated to make its debut in India next week, and Samsung's Galaxy J7 and Galaxy On Nxt offer a lot of value for their asking price.
To counter the threat, Xiaomi is selling three variants of the Redmi Note 4 in India: the base model has 2GB of RAM and 32GB storage and retails for ₹9,999 ($145), then there's a variant with 3GB of RAM and 32GB storage for ₹10,999 ($160), and the most interesting model is the one with 4GB of RAM and 64GB storage, which is available for just ₹12,999 ($190).
Can the Redmi Note 4 fend off its rivals and solidify its place in this category? Let's find out.
Everything you need to know
Xiaomi Redmi Note 4 Specs
Category
Features
Operating System
MIUI 8 based on Android 6.0.1 Marshmallow
Display
5.5-inch 1080p (1920x1080) IPS LCD panel
2.5D curved glass
401ppi pixel density
SoC
Octa-core Qualcomm Snapdragon 625
Eight Cortex A53 cores at 2.0GHz
14nm
GPU
Adreno 506 with Vulkan API, OpenCL 2.0, and OpenGL ES 3.1
650MHz
RAM
2GB/3GB/4GB
Storage
32GB/32GB/64GB
microSD slot up to 128GB
Rear camera
13MP with f/2.0 lens
PDAF, LED flash
1080p video recording
Front shooter
5MP with f/2.0 lens
720p video recording
Connectivity
LTE with VoLTE
Wi-Fi 802.11 a/b/g/n, Bluetooth 4.1, GPS, GLONASS
Micro-USB, 3.5mm audio jack, IR blaster
Battery
4100mAh battery
Fast charging (5V/2A)
Fingerprint
Rear fingerprint sensor
Dimensions
151 x 76 x 8.3mm
Weight
175g
Colors
Gold, Dark Grey, Matte Black
About this review
I (Harish Jonnalagadda) am writing this review after using the Redmi Note 4 variant with 4GB of RAM and 64GB storage for two weeks in Hyderabad, India. The phone was connected to Airtel's 4G network for the first week, and Jio's VoLTE-enabled network for the rest of the review period. The phone was on the MIUI 8 beta channel, and received three updates with stability fixes.
Exquisite
Xiaomi Redmi Note 4 Design and screen
The Redmi Note 4 is roughly the same size as its predecessor, but the design has been significantly altered. The phone now sports an all-metal chassis, with Xiaomi stating that it takes over 30 steps to turn the aluminum block into a finished piece. The phone is slightly heavier than the Redmi Note 3, but the added heft makes a huge difference in day-to-day usage. It's weighted perfectly, and Xiaomi managed to trim the overall thickness by 0.3mm, bringing the phone down to 8.4mm.
The Redmi Note 3 featured ungainly plastic at the top and bottom, but the Note 4 is entirely made out of aluminum. It instead has antenna lines at the back, which provide signal reception while also serving to break up the design. The phone isn't as curved at the back, with the chamfered edges making for better ergonomics.
These are all subtle changes, but they culminate to produce a phone that's vastly different. The end result is that the Redmi Note 4 feels great to hold and use. The overall fit and finish is one that befits a high-end device, and shows how far companies that cater to the budget segment have come.
Rounding off the design, the Redmi Note 4 has a speaker grille at the bottom, and although it is a single speaker, there are two sets of grills for the sake of symmetry. They're joined in the middle by a microUSB port, an odd choice in 2017 considering the industry is moving to USB-C. The Redmi Pro offers the newer USB-C port, and it is likely Xiaomi will switch to the standard from the next generation. At the top, you'll find the 3.5mm jack and an IR blaster.
The power and volume buttons are on the right, and they offer decent tactile feedback. The SIM card slot is on the left, and you can either slot in two SIM cards (microSIM + nanoSIM) or a SIM card along with a microSD card. Round the back, the camera sensor and lens module are aligned with the fingerprint sensor, which is slightly recessed.
The front is dominated by a 5.5-inch display, and the addition of 2.5D curved glass makes a substantial difference when using the screen. The hardware navigation buttons are backlit, allowing for easy access at night. The display itself is brighter and has better color accuracy than the Redmi Note 3, and is easily one of the best panels in this segment.
You get the usual Xiaomi additions as well — there's Reading Mode, a blue light filter that makes it easier to read text at night. The mode lets you create a schedule to automatically enable it, and there's also the option of enabling it for selected apps. You can also adjust the color temperature to your liking, and toggle double tap to wake the screen.
All the details
Xiaomi Redmi Note 4 Hardware
Xiaomi has excelled at offering great hardware in its budget phones, and that hasn't changed with the Redmi Note 4. The Chinese variant of the Redmi Note 4 is powered by MediaTek's Helio X20 SoC, but as Xiaomi isn't allowed to launch phones powered by MediaTek processors in India, the local variant is powered by a Snapdragon 625. Although the naming convention may lead one to believe that it is a downgrade from the Snapdragon 650 used in the Redmi Note 3, that isn't the case.
Unlike the 28nm Snapdragon 650, the Snapdragon 625 is built on the 14nm node, resulting in greater energy efficiency. The mid-range chip powers through everyday tasks with ease, and there wasn't any lag or slowdown in the two weeks I've used the phone. The 4GB of RAM also makes a difference when multitasking. The Snapdragon 625 can also handle visually-intensive games Modern Combat 5: Blackout or Asphalt 8 without breaking a sweat.
Even though the base model of the handset comes with 2GB of RAM, it is great to see Xiaomi moving away from 16GB internal memory and instead offering 32GB as the base storage. The phone comes with the usual range of connectivity options, including dual-band Wi-Fi, Bluetooth 4.1, LTE with VoLTE, and an IR blaster that lets you control a variety of appliances.
There's no NFC on the phone, but that isn't as major an omission as it is in Western markets. Android Pay is yet to make its debut in India, and it doesn't look like it will do so anytime soon.
The fingerprint sensor at the back is slightly recessed, making it easy to locate it with your finger. Its position beneath the camera module makes it easy to access, and the sensor itself is quick to authenticate. It is an always-on sensor, so you'll be able to unlock the device even when the display is off.
The speaker on the Redmi Note 4 is significantly better than its predecessor, and that's mainly due to its placement. Moving the speaker to the bottom means that it is no longer muffled when lying flat on a surface. The quality from the speaker is average — with sound getting distorted at high volumes — but at least you won't miss any incoming calls or notifications.
MIUI saga continues
Xiaomi Redmi Note 4 Software
MIUI 8 is Xiaomi's biggest release in a long time, introducing much-needed visual flair along with new customization options. The skin is based on Android 6.0.1 Marshmallow, and the phone is currently on the December security patch. Xiaomi is testing a Nougat preview of MIUI, and will be rolling it out widely in the coming months.
Setting up the Redmi Note 4 is a hassle, as MIUI still doesn't offer a way to restore apps and settings. So you'll have to individually install apps from the Play Store after booting into the phone. Another issue is with the phone's settings, which is a jumbled mess in its current iteration. Settings you'd normally find on other Android phones are inexplicably missing, and the ones that are available aren't located where you'd expect. For instance, if you want to enable installation of apps from outside the Play Store (useful for installing apps like Spotify), you'll have to go to Settings -> Additional settings -> Privacy ->Unknown sources. On most other phones, it is at Settings -> Security -> Unknown sources.
Xiaomi is like the Alfa Romeo of phone brands. Its designs are evocative, and its customers are very passionate about the brand. And like all Alfas, Xiaomi's phones end up being quirky and frustrating to use. With the Redmi Note 4, that shows up in the form of annoying lock screen issues.
Lock screen notifications are a hit and miss in MIUI 8. While I receive all Gmail notifications, I'm yet to see one for Google's Messenger or Facebook Messenger. On the subject of notifications, MIUI 8 has a retooled notification shade that shows quick toggles and incoming messages in the same place. You can expand notifications, but doing so requires a zoom in gesture, not the best solution when you're using the phone one-handed.
Then there's the aggressive memory management. I use Minima for live wallpapers, and to get it to work, the app needs to be running in the background. Every time I closed the Minima app, the wallpaper switched back to the system default.
That said, MIUI 8 has a ton of new features and customizability. There's Dual Apps, which lets you run two instances of the same apps, allowing you to run two WhatsApp or Facebook accounts on the same phone. With Second Space, you can set up two profiles on the phone, with each featuring a different home screen. The profiles are sandboxed and use their own distinct data, but you do get the option to move data between profiles.
MIUI 8 also offers video editing tools in the gallery app, there's a new power-saving mode that lets you conserve the battery, and there's a Quick Ball feature that lets you access shortcuts with ease. You can also take scrolling screenshots, convert currency and other units on the fly, and much more.
There's also a one-handed mode, which is accessible with a left-to-right (or vice versa) swipe gesture across the navigation keys. You can shrink the screen size down to 4.0 inches, 4.5 inches, or 3.5 inches, making it more convenient to use the phone one-handed. Xiaomi also offers several features for the Indian market. The dialer includes caller ID information for the delivery staff of Amazon, Domino's, Zomato, and other brands, making it easier for you to identify incoming calls.
Better than before
Xiaomi Redmi Note 4 Camera
The Redmi Note 4 has a 13MP camera with f/2.0 lens and PDAF. There's a 5MP camera up front that also sports an f/2.0 lens. The camera app is easy to use and comes with a wealth of options, including filters, beautify effects, and a manual mode that lets you tweak the ISO, white balance, and exposure settings. You can also take tilt-shift photos, set a countdown timer, shoot panoramas, and select from various scenes.
The camera does a great job of taking photos in well-lit conditions, and the resulting images are full of detail and offer saturated colors. You get more detail when shooting in HDR, but doing so takes slightly longer to shoot images. Images at low-light turned out decent, but you'll have to put in a lot of effort to get passable shots.
Incredible
Xiaomi Redmi Note 4 Battery life
The 4100mAh battery on the Redmi Note 4 is slightly larger than its predecessor, but the shift to 14nm has led to vastly increased battery life. The phone easily lasts a day on a full charge if you're a heavy user, and more often than not, you'll get a day and a half worth of usage out of the phone.
You can eke out two days' worth of battery from the phone with medium usage that involves a few hours of streaming music, watching videos, and browsing the web. The one downside with the battery is that the Redmi Note 4's fast charging is limited to 5V/2A. That's equivalent to Quick Charge 2.0 speeds, and correspondingly the phone takes nearly two hours to fully charge.
Can't go wrong
Xiaomi Redmi Note 4 Bottom line
Xiaomi didn't try to re-invent the wheel with the Redmi Note 4. Instead, it focused its attention on fixing the few flaws the Redmi Note 3 had — camera and design. In doing so, it created a well-rounded device that offers excellent value for money. The fact that the phone is now available with 4GB of RAM and 64GB storage is an added bonus.
The design of the phone makes it look much more premium than its predecessor, and the chamfers at the back result in better ergonomics. Same goes for the addition of 2.5D curved glass at the front, which ensures that the phone doesn't dig into your palm when you're using it.
MIUI is still resource-heavy and buggy at times, but the latest iteration has fixed several problems from MIUI 7, and the interface in general looks much better. Battery life has also increased, making the Redmi Note 4 one of the best devices in this segment when it comes to battery longevity.
Like its predecessor, the Redmi Note 4 sets the bar for what phones can achieve in the budget segment. This is the phone to beat in 2017.
Get it already
Should you buy it? Absolutely
If you're looking for a budget handset, then the Redmi Note 4 should be high on your list. For just ₹9,999 — ₹12,999 for 4GB of RAM and 64GB storage — you get a phone with a great design and internal hardware, decent camera, and amazing battery life. There's no doubt that Xiaomi will sell millions of Redmi Note 4 units in India. The only question is if the manufacturer will be able to meet the initial demand. For now, the phone is up for sale exclusively on Flipkart.
Harish Jonnalagadda is a Senior Editor overseeing Asia at Android Central. He leads the site's coverage of Chinese phone brands, contributing to reviews, features, and buying guides. He also writes about storage servers, audio products, and the semiconductor industry. Contact him on Twitter at @chunkynerd.
Haha, nice taste in music \\m//

Haha. Killswitch Engage is awesome.

"This Fire Burns" is CM Punk's theme song. I have it on my playlist too.

wait, 625? i thought they would install a 652!
so in terms of speed, note 3 will beat 4!
That is so backwards!
Harish, can u compare both and also do an antutu benchmark test?

Wasn't expecting Vulcan API... Damnn.... This phone is packing a serious punch!

even i had the same thoughts. But the snapdragon 650 in RN3 had heating issues which decreased the speed of phone whereas to repair this problem Xiomi included a inferior snapdragon 625 and now the processor in RN4 works better than that in RN3 as it doesn't degrade due to heat.
hope you got the answer.
if any doubt then just comment it. ;)

Lol, SD650/652 is SIGNIFICANTLY faster than the 625.
How can you even compare A53 with A72 ?!
Even with the heating issues RN3 will be faster.

They stepped back due to power. The 650 in the Note 3 Prime was a 28nm chip while the 625 is a 14nm chip. The 650 is the faster chip but the 625 runs circles for energy efficiency, which is part of the reason why this phone along with the Moto Z Play have superb battery life without taking a significant performance hit.

please suggest me between both 32gb or 64 gb which one i buy

is there Corning Gorilla Glass in note 4 or not

Its nice of them to offer three variants offering RAM/storage upgrade and no forcing heavy users to middle tier or light users to heavy tier. This is something neglected yet important move. Hope others learn from this.

I've been trying to find information on the Redmi Note 4 regarding its launch in Europe and the US but can't seem to find anything. Is Xiaomi planning on releasing this device (the Snapdragon version) to Europe at some point, or will it be exclusive to India? If not, will Europeans be able to buy it online somewhere?

They're not going to launch variant outside India for now. The phone itself is exclusive to one retailer, and it doesn't deliver outside the country.

Gud morning Sir, this mobile support OTG ?

Hey Harish, The official xiaomi site doesn't list dual-band WiFi support for the Note 4, while it does for the Note 3. Many reviews I've read say the note 4 DOES support it. I'm confused. Is there any way you could confirm the validity of this?

It does offer dual band Wi-Fi. Odd that the site doesn't mention it.

That's plain misleading. Xiaomi is not using the process you mentioned above for phones manufactured in India. The Indian retail units are manufactured using an old process and still retain those hideous plastic caps on top and bottom. Even the images above make it amply clear that plastic is being used here.

Even Second the above comment. I have both variants with me as I imported Chinese variant last year which clearly looks and feels better than the Indian variant.

How to import the mobile?

I just wanted to know if VOLTE is supported in both SIM Slots, as I am planning to Use Airtel as my SIM 1 (for calling & 4G internet) and JIO as SIM 2 (calling & 4G internet, if possible). Does the Dual Sim Card in Redmi Note 4 have 4G connectivity in both ?

Yeah, 4G works fine on both SIM card slots.

AFAIK, both slots support 4G but only one of the two will be in 4G at a time. So, your Airtel will always be in 2G and Jio in 4G, if you want to use both cards (since Jio is 4G only).

both sims support 4g but you can't use it simultaneously...if u want use 4g in airtel, network mode will turn 3g in jio and its towers will go off...

I would rather have the Lenovo P2 with is bigger battery and NFC.

I don't know, Lenovo seems to have way too much QC issues for my liking.

sir double tab ki proublem ka prosses

Interesting that they went from a Snapdragon 650 to a Snapdragon 625. Though I imagine the much better power efficiency is a primary factor in its battery life.

if i can able to buy both note 32g or 64 gb please suggest me which one i buy for better performance
because i thing 64 gb battery life less then 32 gb

Why would the 64GB version have less battery life? That's just not the case.

IS XIAOMI REDMI NOTE 4 IS CLEARLY VISIBLE IN DIRECT SUNLIGHT?

Yes it is. Sunlight legibility is excellent.

is there Corning Gorilla Glass in note 4 or not

No it's not having corning gorilla glass.

I Had Purchased Redmi Note 4 and Recived By 23 jan.17 , Since 20th Feb.17 There Is a Problem Regarding Charging .

Thanks a lot for the review. Meanwhile, I planning to purchase an android phone below 10k. I have zeroed in on 3 phones. Lenovo k6 power, Xiaomi Redmi 3s prime and Xiaomi Note 4 2gb. Can you tell me which will be better, performance wise? .(I'll be using my new phone for the next 1 - 1.5 yrs). I am not sure if 2GB RAM of Xiaomi Note 4 will be good enough. Thanks in advance..

Get the 3gb version of note 4 if you can cause it will get laggy in the 2gb version. 4gb is really unnecessary if you dont play pc-like games in phone. You'll also be future safe with 625 on it. If you can't extend your budget, go for 3s prime. Cheers

Thank you Davis. I purchased Redmi note 4 3GB version. The only minor dissatisfaction is regarding the screen, which doesn't produce pure white.

It does if you turn up the brightness to max.

Hi man who is better to buy this phone? o the redmi note 3 pro SE? thanks great review...

I'm writing this review after using MI Redmi 4 for a week+ and basically i would not recommend it to buy. I purchased it from MI website and they provide only replacement and not refund. • Problems:
• Internet speed it less compared to other mobiles.
• If I'm paying double amount or such a huge amount and net speed is less and not working what's the point in buying such smart phone? Without fast internet it's like just a media player for anyone.
• Next Camera is worst and not up to what he is giving build up, there is no clarity at all even at 13 mp and superfine image setting in summer brightness that too in outdoor. I had this doubt in my first snap itself and wanted to go an extra mile. I projected the image on HDMI Projector believe it or not, the edges of my face was looking like cartoon or some VGA image.
• Phone heated on my first use, it was not loaded with any apps at all and while browsing play store and Youtube.
• LED light brightness is very less, you can even compare with basic phone like Nokia 1100.
• Screen brightness is also less at full brightness.

For 13k you can't expect the specs of the Samsung S7. I'm using this phone for a month and I can say it's way better than my previous galaxy s5 which honestly was a ripoff, like all Samsung phones are. Probably you got a bad phone which is very rare. 3 million+ happy customers can vouch for this phone.

my xiomi note 4 battery so bad isn't working 1 hour someone help me
Android Central Newsletter
Get the best of Android Central in in your inbox, every day!
Thank you for signing up to Android Central. You will receive a verification email shortly.
There was a problem. Please refresh the page and try again.