What's new in Hollow Knight: Voidheart Edition?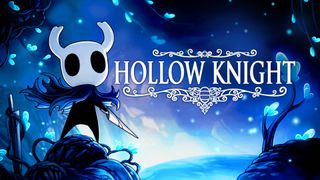 Hollow Knight made its debut on PC early last year before hitting Nintendo Switch this June at E3, but it was slow to make its way to PlayStation and Xbox. Thankfully the wait paid off for players as developer Team Cherry announced that it would hit Sony and Microsoft's platforms with the Voidheart Edition, packed with extra content that's been added since launch.
Ahead of its release on September 25 for the two aforementioned consoles, we'll break down just what exactly is new with the Voidheart Edition and what content players can look forward too.
Four new content packs
Team Cherry has released four content packs for Hollow Knight featuring a slew of gruesome new insects, quests, locations, bosses, and abilities along with additional songs for its soundtrack. Whether you're looking for hours of new content while you're hammering out quests or just want to test yourself against a vicious bug, you'll likely find what you're looking for.
Hidden Dreams
Hollow Knight's first content pack, Hidden Dreams, brought with it two bosses, three enemies, a new ability, and another fast travel system in the form of a Stag Station.
Bosses
White Defender: Located in the Royal Ratways, the White Defender is a variant of the Dung Defender, and as such features similar attacks.
Grey Prince Zote: The Grey Prince Zote is a more powerful variant of the Zote. It is found in Dirtmouth.
Enemies
Hopping, Winged, and Volatile Zoteling: The Grey Prince Zote is able to summon three Zoteling forms during your boss battle, each of which has a different method of attack.
Ability
Dreamgate: This ability allows you to place a Dream Gate at any location and warp to it from wherever you are. Only one Dream Gate can be placed at a time.
The Grimm Troupe
The Grimm Troupe is Hollow Knight's second content pack, and it contains a lot more than its first. Not only did players get new bosses and enemies, but they also received new NPCs, charms, and an entirely new area.
Bosses
Grimm: A powerful boss found within Dirtmouth that utilizes several fire-based attacks.
Nightmare King: An even more powerful variant of the Grimm.
Enemies
Grimmkin Novice, Master, and Nightmare: These three Grimmkin variants pop up across the map when the Knight approaches a flame with the Grimmchild charm equipped.
Area
Path of Pain: This area was added to the White Palace as an optional section for those masochistic enough to take on its harder challenges.
Godmaster
The third content pack, Godmaster, is Hollow Knight's biggest. It contains seven boss encounters, two enemies, three areas, new quests, a new game mode, and a host of new mechanics.
Bosses
Winged Nosk: A variant of a previous boss found within the game, the Winged Nosk features wings, as you may have guessed, and a completely different head from its counterpart.
Paintmaster Sheo: This hulking beast uses a paintbrush to unleash devastating attacks.
Nailmasters Oro and Mato: These two brothers trade Sheo's paintbrush for more intimidating weapons; nails.
Great Nailsage Sly: This little guy may look small (almost like an ant), but he wields a nail that looks like the equivalent of Pyramid Head's Great Knife for his small form.
Pure Vessel: An agile creature, the Pure Vessel is a more challenging version of the base Hollow Knight enemy.
Sisters of Battle: These ladies are a counterpart to the Mantis Lords boss battle.
Absolute Radiance: A variant of the Radiance boss, defeating Absolute Radiance will reward you with one of two new endings.
All of these bosses are located within one of the new locations, Godhome.
Enemies
Flukemunga: You'll know this enemy when you see it. It looks like a little, fat, disgusting larva. You'll encounter it in the Royal Waterways.
Pale Lurker: When traversing the Colosseum of Fools, you may come across the Pale Lurker, another agile enemy that will drop spikes along its path.
Areas
Godhome: If you're looking for a place to hone your skills against deadly new bosses, you'll find it in Godhome.
Junk Pit: A sub-location in the Royal Waterways.
Land of Storms: A sub-location in Godhome.
Lifeblood
Lifeblood is the flimsiest content pack, for lack of a better word, as it mainly focused on optimizations and other technical aspects of the game, however it did include a new boss battle.
Boss
Hive Knight: A very intimidating bumble bee.
Sign up for Black Friday email alerts!
Get the hottest deals available in your inbox plus news, reviews, opinion, analysis and more from the Android Central team.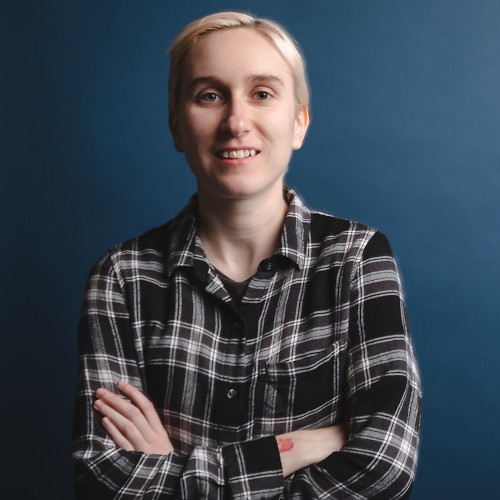 Games Editor - PlayStation, Android, VR
Jennifer Locke has been playing video games nearly her entire life. You can find her posting pictures of her dog and obsessing over PlayStation and Xbox, Star Wars, and other geeky things.