What to play after you beat Marvel's Spider-Man for PS4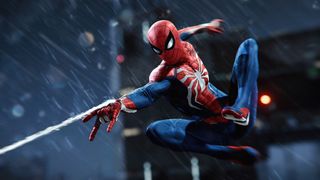 (Image credit: Sony)
So, your exploits as the digital Peter Parker have finally come to an end, eh? If you aren't interested in Spider-Man's new game plus mode and can't wait for more story DLC to be out, you're probably looking for something else to sink your teeth into.
If you liked Spider-Man, we've highlighted a few other games worth checking out. Whether you need your superhero fix or you just like punching someone in the face, these recommendations will help you scratch your itch.
Infamous Second Son
We can't think of a better game to check out than Infamous Second Son. You aren't quite Spider-Man in this game, but you do get your own unique set of powers and abilities. It's an open world action game that has you scaling buildings and pulling off insane moves that only superheroes can.
The story takes place in futuristic Seattle, and you're going up against a corrupt governmental agency which has deemed "conduits," the name given to those who possess these powers, to be bio-terrorist threats. They want to eliminate you at all costs, and you won't let them.
Batman: Arkham Knight
The Caped Crusader doesn't have superhuman strength and laser beams coming out of his eyes or any of that cool stuff, but what he does have is a pretty powerful brain. It makes him the best detective in the history of detectivism, and he can throw a pretty mean roundhouse kick, too.
Batman: Arkham Knight is absolutely worth checking out if you haven't already. A few odd pacing issues with the vehicle sequences aside, this game helped redefine just how good a superhero video game could be.
Injustice 2
There's no grand story here, but Injustice 2 brings the best of DC's superheroes and supervillains into one insanely fun fighting game. Each character boasts a custom move set which allows you to pull off combat that's even cooler than what the comics and movies have to offer. Plus, the Ninja Turtles are available as playable characters. Need we say more?
LEGO Marvel Super Heroes 2
LEGO games are known for their cutesy presentation and fun gameplay. You'll get yourself a bit of everything in LEGO Marvel Super Heroes 2. Play as Captain America, The Black Panther, Venom, Spider-Man, Iron Man, Daredevil, and more in a mashup for the ages. It's like Avengers: The Game, only not quite as serious and without the same level of cinematic epicness.
What are you playing next?
You could take even just one of these games and have enough to keep the superhero fun going for many more hours. Which one will you check out next?
Marvel's Spider-Man review: Amazing, Spectacular, and a little clumsy
Sign up for Black Friday email alerts!
Get the hottest deals available in your inbox plus news, reviews, opinion, analysis and more from the Android Central team.