What is dual 4G LTE, and why should you care?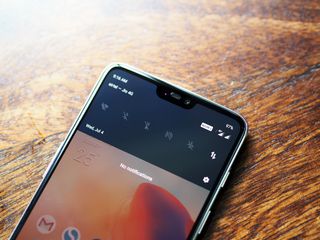 Dual SIM connectivity is a must-have in Asian markets, particularly India, where cellular plans are extremely affordable. The arrival of Jio has catalyzed the market like never before, with the entire industry reducing rates to stay competitive. For instance, my Airtel plan currently costs ₹499 ($7.30) for three months, and I get 2GB of 4G data per day, unlimited calls, and 100 texts a day. That comes out to ₹166 per month ($2.4) for 60GB of 4G data.
Jio is just as affordable, with the carrier offering 1.5GB of 4G data per day, 100 daily texts, and unlimited calls for 3 months at just ₹449 ($6.55). The carrier also includes free subscription to its slate of digital content services with each plan.
I used cellular plans as the preface of this story as it gives context into the current state of the Indian telecommunications sector, and it also allows me to segue into the crux of the post: dual SIM connectivity.
With the country offering some of the lowest cellular data rates anywhere in the world, dual SIM usage has skyrocketed over the course of the last year, particularly following the launch of Jio. The carrier gave away free data for the first six months of operation in a bid to attract customers, and the strategy worked: Jio now has over 190 million subscribers, and is the world's largest data network.
Until last year, most phones that came with dual SIM card slots offered 4G connectivity on just one SIM card, with the secondary defaulting to either 3G or 2G speeds. But that wouldn't work with Jio, as the carrier doesn't have any 3G or 2G spectrum, solely relying on 4G connectivity.
Therefore, chip makers like Qualcomm and MediaTek demoed dual 4G LTE last year, and the feature is now a mainstay on phones sold in 2018. As the name suggests, dual 4G LTE enables 4G connectivity on both SIM cards, allowing you to switch between two 4G networks seamlessly.
Dual 4G VoLTE is a subset of the feature, and it allows you to make HD calls from either SIM. So if you have two SIM cards and both facilitate VoLTE, you can choose from either carrier before making a call. Dual 4G LTE relies on Dual SIM Dual Standby, which uses a single transceiver but lets both SIMs be active, facilitating better battery life.
Which phones have dual 4G LTE?
Most phones launched in 2018 offer dual 4G LTE as standard, with Qualcomm baking the feature into its current-gen Snapdragon 600 series and above — the Snapdragon 636, 660, 835, and 845 all offer the feature. MediaTek likewise offers dual 4G LTE in the Helio P60, and HiSilicon's Kirin 970 also supports the feature, as does Samsung's latest-gen Exynos chipsets.
Phones running any of the chipsets mentioned above can leverage dual 4G LTE, but here's a quick list of some of the more popular models available in the market today:
OnePlus 6
Samsung Galaxy S9/S9+
Nokia 7 Plus
Xiaomi Redmi Note 5 Pro
ASUS ZenFone Max Pro M1
Honor 10
Huawei P20 Pro
Honor View 10
OPPO F7
OPPO Realme 1
Samsung and Nokia retroactively enabled the feature via an OTA update on the Galaxy S9 and the Nokia 7 Plus, but that only works in a scenario where the chipset supports dual 4G LTE. So it isn't possible to roll out the feature to an older phone unless it meets the requisite hardware needs.
Android Central Newsletter
Get instant access to breaking news, the hottest reviews, great deals and helpful tips
Harish Jonnalagadda is a Senior Editor overseeing Asia at Android Central. He leads the site's coverage of Chinese phone brands, contributing to reviews, features, and buying guides. He also writes about storage servers, audio products, and the semiconductor industry. Contact him on Twitter at @chunkynerd.
You can add Sony XZ2 Dual into this list also.

Are you sure? Xz premium only supports 4g on one sim at a time and the specs for the xz2 premium said the same thing but could of been wrong as that was a month ago when I looked.

If cell service in India is so cheap, and yet offers so much data per day, honestly why do you need to buy more than one plan, or have more than one SIM?
And why would anyone care about Dual LTE unless they literally live in an area with two carriers that straddle a border and are border hopping daily, say Detroit-Windsor, San Diego-Tijuana, etc but even then prepaid foreign SIM are hard to get, most plans include usage across borders now. So what's the purpose of this other than to combine usability across two merging companies like TMo and Sprint

Agree. I'm all for dual 4G capability, but the article didn't seem to explain what made it so crucial in India, esp with (what seem to be) really cheap data prices.

There are few reasons for dual SIM popularity. First it's true Price is cheap infact vey cheap but coveage is not same for all operators, you will find one opeator gives you great 4G speed in home but another one in your office, another instance is private operators are more or less great in city but Govt operator is geat in rural areas. Secondly in India there is a big issue with spam telemarketing calls and sms so people like to keep private number seperate from his nomal business number. Thirdly historically from 2G era there was roaming charge for calling/sms to diffrent circle and India is divided in 22 circle so to avoid roaming charge people use dual sim but fortunately after Jio launch in 2016 many operators abolish it but stil few operators charging it and lastly all SIM cards are prepaid mostly so carriers just give away SIM for free, people just need ID card to get free SIMs and rechage it before using those SIMs there is no monthy fixed charges. and dual volte is because all carriers are moving to VoLTE, and there is Jio who has only VoLTE so unless you have volte phone you cannot call from Jio so if you put Jio in a phone(4G+2G or 4G+3G in first and second sim) which has another carrier and you switch 4G on that carrier then Jio will lose Signal as secondary SIM is 2G/3G only which Jio does not support.

I read the article, but couldn't find any reasons to care.

I was expecting some type of modem enhancement where you use channel bonding to double speed.
really jealous of thos prices though. I pay about $400 a month for 5 phones, but concurrent multi-line voice and data is required.

I was hoping that the article was leading into something like the old dual isdn Internet back in the day which ment you could sorta download/upload at double the speed. But nope.
Android Central Newsletter
Get instant access to breaking news, the hottest reviews, great deals and helpful tips
Thank you for signing up to Android Central. You will receive a verification email shortly.
There was a problem. Please refresh the page and try again.