Microsoft should put Bing with ChatGPT on Wear OS, beat Google to the punch
While many Wear OS 3 watches are still waiting for Google Assistant.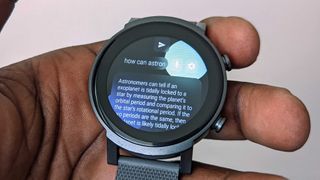 (Image credit: Derrek Lee / Android Central)
Thanks to Microsoft, ChatGPT is all the rage right now and it's pretty much everywhere. The company inserted OpenAI's tech into Bing, making it available to try out on desktops, the Edge browser, and even on smartphones. As a result of Bing's ChatGPT upgrade, the search engine (which has long trailed in Google Search's shadow) has finally amassed more than 100 million daily active users across desktops and smartphones.
It's a milestone and I would like to see Microsoft run with this by putting the new Bing on smartwatches. I say this because, as a fan of Wear OS, Google is still lagging in bringing Assistant to many Wear OS 3 smartwatches, despite a number of devices hitting the market over the past year. It's unfortunate, given the strides the company has gone through to improve its wearable platform. Yet, while we wait, I think Microsoft has a good opportunity to take advantage of the hype and swoop in with a Bing Chat app for smartwatches.
Steaming ahead (of Google)
With Microsoft fully invested in the new Bing experience, the company is already ahead of Google in terms of getting it out to consumers, taking consumer feedback and making improvements to the service. Meanwhile, Google is only just getting Bard out to consumers as the hype around ChatGPT continues to swell, although its solution isn't perfect either.

With Wear OS 3, Microsoft has another opportunity to "get ahead," so to speak. Last year, Google introduced an improved Google Assistant experience for the platform, one that performs better and faster than before. It's currently available on the Pixel Watch and the latest Galaxy Watch models. However, the assistant is still missing from many Wear OS 3 watches, particularly those powered by Qualcomm chipsets. It's been nearly a year since we started seeing Wear OS 3 on non-Galaxy watches, and Google still hasn't provided an update on when we can expect it to arrive.

This creates an opening to get Bing Chat on Wear OS before Google can bring Assistant to everyone else. Microsoft was unable to tell me if it actually has plans to bring the new Bing experience to smartwatches, but it just makes sense to me. Samsung already gives users a choice between Bixby and Assistant, and Fossil partnered with Amazon to enable Alexa on its smartwatches, so adding Microsoft will give smartwatch owners another option to choose from.
That ChatGPT's so hot right now
Now let's get one thing straight: I'm not completely enamored with this recent AI chatbot boom that has occurred in the wake of ChatGPT. I've messed with the new Bing Chat experience a few times, and I find it quite amusing, if not helpful when used in the right instances. But I do think we're becoming a little over-reliant on AI, to the point where we expect it to be deeply integrated into everything we do.
As Android Central's Nick Sutrich writes, "ChatGPT has the potential to automate even the most critical parts of our technology-driven lives right now and, with that, comes the loss of skills that so many people have developed over the years."
However, it's impossible to ignore the hold it has on us. The conversational aspect of the chatbot makes it a pretty enticing alternative to both regular search engines and virtual assistants, acting as more of a mix between the two. It somehow manages to make search more accessible, despite its flaws.
I think this could make it a great addition to smartwatches. As a Wear OS user, I switch between a couple of smartwatches pretty regularly. With the new ChatGPT craze in full swing, we've already seen a few examples of apps bringing the chatbot to both Wear OS and the Apple Watch.
That said, I wouldn't personally be interested in sticking one of these apps on my smartwatch, especially if it's from an independent developer. The WearGPT app has already run into some problems and is apparently "down for maintenance" at the time of writing, which is already a little sketchy to me. And don't even get me started on the questionable Comic Sans-like font.
However, having Microsoft's name on an official ChatGPT app (via Bing Chat) would grab my attention, and I would be more inclined to install it on my personal smartwatches. Maybe it has to do with privacy or my own personal paranoia, but I would be more willing to trust an app from Microsoft than from a relatively unknown developer.
Giving us a smarter "assistant"
While Bing Chat it's not an "assistant" per se, it acts a lot more like one than the current AI assistants do by providing information that's easy to understand in an even more conversational way. Plus, it could work well on smartwatches, particularly since Bing has voice input and output, so users don't have to scroll through answers if they don't want to.
Since Microsoft's presence on Wear OS (and wearables in general) is pretty limited, the company can build on its current momentum with Bing Chat by extending its reach to consumers via smartwatches. This could serve as a new option for smartwatch owners who don't want to use Bixby (for Galaxy Watches) or Siri (on the Apple Watch), and even those that want to try something other than Google Assistant from their wrist.
Eventually, I'd love to see Google bring Bard to Wear OS in some shape or form, whether it's via an upgraded Google Assistant or through a separate app. And I'm not even suggesting that Bing Chat could be a replacement for the partially absent Google Assistant; more like an alternative until Google can get it together. But until then, Microsoft can throw Bing/ChatGPT into the mix and provide users with a more enticing option for AI on our wrists while continuing to turn Bing into much more of a household name.
Sign up for Black Friday email alerts!
Get the hottest deals available in your inbox plus news, reviews, opinion, analysis and more from the Android Central team.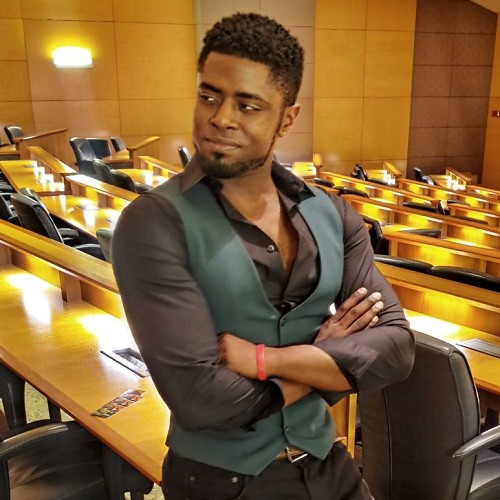 Derrek is a long-time Nokia and LG fanboy who loves astronomy, videography, and sci-fi movies. When he's not working, he's most likely working out or smoldering at the camera.