The Walking Dead Pinball coming to Zen Pinball for Android August 28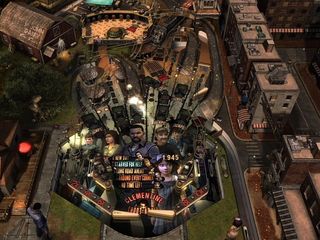 Zen Studios will add yet another major franchise to its Zen Pinball series when it releases The Walking Dead Pinball table on August 28 for Android devices via Google Play, along with the Amazon Appstore.
Before you get too excited, be aware that this zombie pinball table is not based on the hit AMC television show but rather the story and characters that are a part of the excellent adventure game series from Telltale Games, specifically the first five episode "season". Zen Studios says:
What do you think of having a zombie-filled pinball table to try out in Zen Pinball?
Source: Zen Studios
Zen makes too many games that are almost the same. Balls go round and round up and down ramps and that's about it. I think they need less theming and more creativity in play.

For the record, if you have never played that Tell Tale game, whether you play video games or not, you are missing out. Posted via Android Central App

Too bad that app jacked all of my table purchases off of me. One of the things I don't like about in app purchases. Posted via Android Central App

When will they bring that awesome Plants vs. Zombies table is what I want to know? Posted via Android Central App

I've never been impressed with the ball physics of any Zen game. Feels more like slap ball rather than pinball. And most of the tables are too similar. But that being said, some of the Star Wars ones are nice and this one looks pretty good too with the city blocks around the sides. Plus......zombies! I just might have to give this one a try. Posted via Android Central App
Android Central Newsletter
Get the best of Android Central in in your inbox, every day!
Thank you for signing up to Android Central. You will receive a verification email shortly.
There was a problem. Please refresh the page and try again.