Verizon lights up 19 more locations with LTE today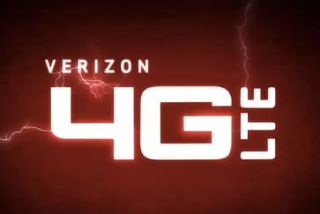 Verizon today has officially thrown the LTE switch today on 19 more markets, bringing high-speed mobile data to 74 metro areas. Verizon currently has the only LTE-capable Android devices in the United States -- the HTC ThunderBolt, Samsung Droid Charge and LG Revolution. The Motorola Xoom is still expected to receive an update to LTE at some point.
The new LTE locations are:
Fresno and Sacramento, Calif.
Hartford, Conn.
Boise, Idaho
Fort Wayne and Indianapolis, Ind.
Flint, Grand Rapids and Lansing, Mich.
Dayton, Ohio
Erie, Harrisburg and State College, Pa.
Greenville-Spartanburg, S.C.
Sioux Falls, S.D.
Salt Lake City-Ogden, Utah
Spokane, Wash.
Madison and Milwaukee, Wis.
Additionally, LTE coverage has been expanded in San Francisco and Detroit. Verizon says its entire 3G coverage area will have LTE data by the end of 2013.
Source: Verizon (opens in new tab)
Android Central Newsletter
Get instant access to breaking news, the hottest reviews, great deals and helpful tips
Nothing in UT smh... Oh and can I get gb for the tbolt!? Smh

Salt Lake City-Ogden, UT? Oregon is MIA for LTE this year... sigh.

I was turned on yesterday in SLC, 4g goodness!

Wow, go Verizon... Now I just wish sprint would hurry its butt up and start rolling out 4G to more places... Can't believe my city isn't even anywhere on the road map for 4G and yet it is one of the state's most traveled cities.... Q-Q

This freakin BLOWS!! 2 years ago when I purchased the Pre, 4g was talked about at that less-than-perfect launch. Then one year ago I bought a Samsung Epic 4G, hoping that I would be ahead of the curve. SPRINT (clearwire) are taking their damn time in the 12th largest city in the country (Indianapolis)!!! WTF??? YOU SUCK SPRINT!!!!!!!

I get the feeling you are not happy?

Who keeps track of when they are 12th at something?
1-5 of course 6-10 maybe 11+ *yawn*

you ARE 'ahead of the curve.' you just seem to have changed your enthusiasm for what you wanted (and got). keep in mind this phrase when dealing with large companies, lawyers, salesmen, pretty much everyone else too ... "avoid the concrete, cultivate the vague." sad, but none-the-less true, some folks will say or do whatever they need to in order to make a profit off of you. you need to be aware, and if not, then know somewhere there is someone smiling when they think of you. do i sound jaded? maybe. with 4+ years as vzw customer service and dsc rep coupled with 9+ years of getting paid for my services by at&t long distance, (local toll, international, hfc, and then some) ... i know that the best relationships are where both parties profit, but that the 'internal customer'is often given equal (or more than equal) footing by many in the corporate environment. it is called 'profit motive'. money is neither good nor bad, it just is. and a helluva way to keep score.

While I don't disagree with you, why oh why do they have to keep score with my money?

Im sad Toledo,ohio got left out but we're suppose to get it before the end of the year,so I guess thats cool.

The 4G was turned on Sunday here in Fremont,Ohio. I'm suprised Fremont has it and not Toledo.

I have sprint and have 4g around downtown knoxville, tn. Acording to sprint 4g is not here lte is not here either. I just happened to turn it on oneday and there it was

i don't understand how Rochester, MN isn't on these lists of 4G compared to some of the others... *baffled*

December 15th! Can't wait!

I'm in State College, PA, and I bet the college students will be happy this fall. Now, VZ just needs to hurry up and release the Droid Bionic so I can upgrade :)

Woot! Madison AND Milwaukee! That's awesome. Now... I just need to have the Bionic release and I'll be good to go!

Now if VZ could just make 4G reliable in ALL of the markets where it is active.

For anyone that already has 4G with big red, can anyone tell me how good is the building penetration with LTE? I'm currently on Sprint in Milwaukee and of course, we are still up in the air with when we are "officially" going to get Wimax. I get ok 3g service in the lower level of the building I work at. I'm just wondering if im going to get any LTE signal down here?

Its great. I have it in every building and basement. I had the EVO and Sprint 4G was disgustingly unreliable. Just for some info on how things work, lower frequencies penetrate better and higher frequencies worse. Sprint uses 2500 MHz for 4G and 1900 MHz for 3G. Verizon uses 700 MHz for 4G and 800 MHz for 3G. Thats part of the reason they are so reliable. 700 MHz is the lowest frequency used for any cell service before and I think it always will be as low as they can go. So, basically, Verizon 4G penetrates buildings better than any other cell service ever built. Of course, this doesn't guarantee coverage, you have to look at the map and test the service out :)

I live in Denver and received an email from VZW yesterday saying they were expanding their LTE coverage here. The funny thing is, the 1X and 3G coverage is terrible. Coming from San Diego which had amazing Verizon coverage, in my year here in Denver, I can confirm that the coverage here is terrible. So I am not expecting much from the LTE coverage

Would be nice to know when Hampton Roads, VA is going to have 4G service. They don't seem to give a crap enough to even give us an estimate. I'd like to know soon as I'm due for an upgrade discount next month and I'm not going to buy a new 3G phone if we're just going to get 4G a few months later.

Missed this post earlier, but Hampton Roads is specifically the area I referred to. The way VZW keeps shitting on us pisses me off. Might have to jump ship because this shit's ridiculous.

Gilroy, CA (Pop. about 50,000) got included in the San Jose expansion. I couldn't be happier! 8D

Wow had my EVO for a year and still no 4G in a decent market place. I gotta escape this dillusional mindset that Sprint is going to turn on 4g in my area soon.

Did Verizon forget that Virginia is also a part of the United States?

Fresno! Sweet!! About time to retire my Dinc.

Where is Little Rock and Memphis? They are on the 1st half of this year's list. Only 2 weeks left!

I was told by someone that it may be July or August for Little Rock. So, yeah, that would be second half of the year instead.

It's odd to me the Indianapolis is on this list. I had LTE the whole time I was up there for the Indy 500 three weeks ago. Did they just light it up for the weekend?
Android Central Newsletter
Get instant access to breaking news, the hottest reviews, great deals and helpful tips
Thank you for signing up to Android Central. You will receive a verification email shortly.
There was a problem. Please refresh the page and try again.