A U.S. senator wants the ad blocking industry investigated for anti-consumer practices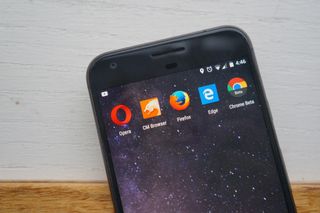 (Image credit: Android Central)
What you need to know
Senator Ron Wyden has asked the FTC to investigate the ad blocking industry for anti-competitive practices.
The Senator calls out AdBlock Plus' acceptable ads policy as unacceptable.
He urges for more transparent disclosure in cases where advertisers pay to be whitelisted.
United States Senator Ron Wyden has called on the FTC to investigate what he critiques as anti-competitive practices by the ad blocking industry.
In a letter surfaced by The Verge, Senator Wyden laid out his case, saying:
Senator Wyden is referring to AdBlock Plus's Acceptable Ads policy. The scheme allows advertisers whose ads met certain criteria to be whitelisted by the system, effectively bypassing ad blocking by default. It's free for small to medium websites whose ads adhere to the acceptable ads policy, while larger firms with "more than 10 million incremental ad impressions per month" do have to pay. The program is now run by the independent Acceptable Ads Committee.
That being said, while it's true that the Acceptable Ads committee does allow companies to pay to be whitelisted, it's also true that extensions like AdBlock Plus offer an option to completely disable all ads if the user desires. On the other hand, Wyden raises the point that ad blocking firms who made the switch over to whitelisting ads did not disclose their intentions to consumers clearly enough, potentially violating an FTC policy which requires companies to disclose "facts [that] would be material to consumers in deciding to install the software."
The FTC confirmed to The Verge that it had received Senator Wyden's letter, but gave no indication of any action it was planning to take.
It's not clear whether the FTC will investigate, and what it will conclude if it does. After all, it's hard to argue against more transparency for consumers.
How about they file a plan to FCC to force them to remove robocalls instead? I had a call from "Marriott Hotels" call my work the other day... But it's cool

Someone should explain to him how easy it is to turn it off.

It should be off by default.

Nothing new, a democratic senator who wants you to spend your money. All media has too many ads, looks like the lobbyists found a way to fill the senator's pocketbook.

Google, Amazon, Microsoft and Verizon Media were paying to get through ad blockers. So I guess thats ok then?
Android Central Newsletter
Get the best of Android Central in in your inbox, every day!
Thank you for signing up to Android Central. You will receive a verification email shortly.
There was a problem. Please refresh the page and try again.