How long has it been since you added a little something extra to your home entertainment system? Do you have one at all? Today is the day to add a little bit more to your theater, whether that means an audio upgrade or a larger 4K TV. Woot is having a huge home audio and entertainment sale that features plenty of refurbished gear from top brands like Samsung, Yamaha, Onkyo, and more. You'll have to check the warranties for whatever you decide to buy, although most are covered by either a manufacturer warranty or Woot's own 90-day guarantee. The prices are as low as you're going to find, but a couple items have already sold out and Woot's deals tend not to make it through the end of the day.
Limited time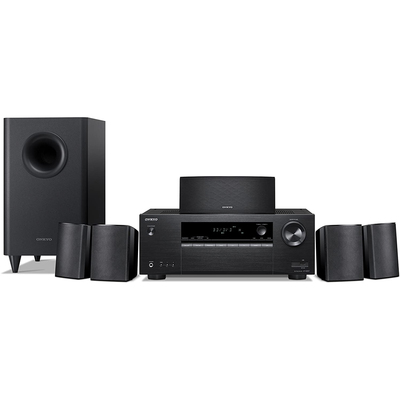 Woot sale featuring Smart 4K TVs, sound systems, home theaters, and more
Woot deals require an Amazon Prime account to avoid the $5 shipping fee. This sale includes major brands like Samsung, Klipsch, and Onkyo. You could build an entire home theater with the variety of items on sale here. Many will sell out, so act fast.
Various Prices
If you're looking for a TV, this sale features options as small as 43 inches for a paltry $443.99 and as large as the 82-inch RU8000, which is down to $1,429.99 in this sale. The RU8000 sold for $2,000 when it was new and was once as high as $3,200. Getting it at today's price is a steal.
If an audio upgrade is what you need, grab the Onkyo HT-S3900 5.1-channel home theater system for just $299.99, which is $200 less than what a new version usually goes for. This package includes six high-quality surround sound speakers with one of those being a full-range subwoofer. It has a ton of connectivity, including four HDMI inputs and a USB port, one HDMI output with pass-through, and even Bluetooth for streaming music from your favorite mobile device.
Check out the rest of the options before they sell out.
Woot always charges a mandatory shipping fee. The only way around it is to use your Amazon Prime membership, so be sure to login with that when you're checking out.
We may earn a commission for purchases using our links. Learn more.