UK engineers threatened and 5G masts burned by coronavirus conspiracy theorists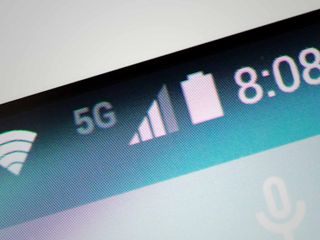 (Image credit: Android Central)
What you need to know
Several reports state that UK broadband engineers have been targeted and threatened by members of the public due to a 5G coronavirus conspiracy theory.
There are also reports confirmed of UK 5G masts being burned, and the practice is being encouraged on Facebook.
This might be one of the worst things I have ever heard.
Several reports from the UK have confirmed that broadband engineers are facing verbal and physical threats thanks to a conspiracy theory that the COVID-19 pandemic has been caused by 5G technology. It has also been reported and confirmed that a small Facebook movement is actively encouraging, and carrying out, the burning of 5G masts across the country. Sit down. We need to talk.
First up, the reports. Yesterday, The Guardian published the following report:
That's right. Broadband engineers, responsible for the installation and maintenance of the internet, are being threatened and subjected to on-street abuse. Why? Because a conspiracy theory polluting UK Facebook claims that 5G and the coronavirus pandemic are somehow related.
The report continues:
This report, along with several others has also noted that arson attacks are being carried out on 5G masts in major cities. From the BBC:
These were also reported by 5Gradar and The Sun.
Conspiracy theories are usually laughable. Sadly, however, it seems that the dangerous stupidity of individuals on Facebook is putting lives and property at risk. I can't even believe that I have to write any this, and I'm sure you find yourself, as I am, at a total loss as to where to even begin with a story like this.
As tweeted by the DCMS in response to these reports, there is, of course, no credible evidence to support the link of 5G and the coronavirus pandemic.
We even have our own report on 5G and the safety of these new networks! From that report:
I would take a further step and suggest that with no research at all, only logic, it's possible to understand that this cannot possibly be true.
Coronavirus has impacted a lot of people, testing shows that there are now more than a million cases worldwide, and likely there are many more cases that are going undetected through asymptomatic patients and those who have not been tested. If 5G and the coronavirus were linked, everyone would be affected.
Secondly, the most recent reports suggest that there are recorded coronavirus case in 181. GSA figures from March 29 state:
5G is only live in 40 countries. Again, I can't believe we're even here explaining this, but with no scientific or medical research whatsoever, you can clearly demonstrate that the coronavirus pandemic is affecting countries, for example across the African continent, where no 5G networks yet exist.
So who is spreading this nonsense? Well, as The Guardian notes, TV personality, actress Amanda Holden, and a judge on Britain's Got Talent shared an unfortunate petition demanding that the government stop the rollout of 5G over health concerns, a post she has now deleted. On Facebook (and it would be Facebook wouldn't it), which seems to be the epicenter of this movement, both groups and individuals are trying to spread this message.
One Facebook page, now removed, was titled, (and I am not making this up) '5G TOWER FIRE COMP'. As you can see in the image below, they have a league table competition to see who can burn the most towers in UK towns and cities. Ironically, several of the listed locations don't have any 5G coverage. (Burnley, Fleetwood, etc.)
Perhaps more unnerving still, one individual in these groups (who will not be identified) took to Facebook encouraging violence against coronavirus patients within NHS hospitals to 'uncover the truth'.
This particular profile was awash with such threats and misinformation such as "CoronaVirus is a scam! It's simply a smokescreen for 5G genocide!" in the profile.
This is some of the most deplorable news I have ever read. The conspiracy theory these actions are based on should be laughed out the door by everyone who has a platform to do so. The senseless individuals and movements trying to propagate these lies should, and hopefully will, be silenced. Those carrying out acts of arson and threatening violence will be criminally reprimanded.
As you've probably guessed, there's likely not much to be gained by trying to reason with the people behind all of this. Those making threats, verbal and physical, towards broadband engineers, don't even know the difference between mobile and internet networks. As with every conspiracy theory, each outlet that decries this action becomes part of some elaborate coverup, each piece of evidence against their claims are simply manufactured. Conspiracy theories like this seem to take hold in spite of overwhelming evidence to the contrary for this very reason.
So spread the right news, from the right places, to everyone who needs to hear it.
Be an expert in 5 minutes
Get the latest news from Android Central, your trusted companion in the world of Android