Uber adds destination entry for riders, turn-by-turn navigation for drivers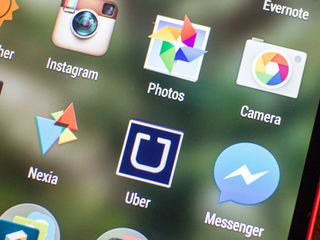 Uber has announced today that they've added two new features to their latest mobile app. Riders can now easily enter their destination into the rider app, and drivers can take advantage of turn-by-turn navigation within the driver app. Both are aimed to help make for a seamless, efficient ride for both driver and passenger.
Using the new app, riders can enter their destination before the car even arrives. Drivers won't be able to see the destination until you're picked up, but now you won't even have to tell the driver where you're going.
For drivers, you can now enable turn-by-turn navigation with just one tap, directing you on the best route to the provided destination. No longer will you need to manage multiple apps or manually input an address.
The new features are live now, so make sure you have the latest version of Uber installed to check them out.
Source: Uber (opens in new tab)
By day, Adam is a writer for multiple Future Publishing brands with over fifteen years of experience. He's expertly researched and written hundreds of articles ranging from mobile phones to mobile homes to baby mobiles. By night, he's a gadget geek, avid disc golfer, 80s nerd, cord cutter, cook, husband, dad, and memory collector.
As a driver, I will pass on the baked in nav feature... It uses apple maps navigation, which consistently directs me to incorrect routes. Google maps always for me, thanks.

That's great news. Always thought it was weird the drivers ask me where I'm going even though I typed in the address for a fare quote. Posted via Android Central App

I am an uberx driver, screw uber, they are snakes in the grass. Posted via Android Central App

If you are an uberx driver in nyc you would understand. I can fill a page with their BS, but will not waste my time. Posted via Android Central App

They are garbage here in London too. Posted via Android Central App

Lyft has always had their app built into driver's personal phones so they can manage everything in just one device. And yes Uber copied Lyft for passengers being able to enter their destination and then having it seamless update their driver's app. You can even update the destination when you are in the Lyft! And of course, the Lyft app allows for default Navigation of all GPS apps. If you want to try Lyft as a passenger, go here for a free first ride: https://www.lyft.com/invited/HENRY2534
If you want to be a driver: https://lyft.com/drivers/henry2534

Lyft trolling on Uber thread. Smells desperate. LOL Posted via Android Central App

Just speaking from experience. I drive for both - use both apps as a passenger and driver daily. I spoke true facts. Why don't you try it instead of trolling?

Nice try. Uber is great in DC area (use weekly here and have used in at least 4 other metro areas), and this improves the usability of their app for both riders and drivers. Don't get upset when called out for trolling. LOL Posted via Android Central App

Are you serious? How am I trolling? I'm saying that Lyft has had this feature for a long time and Uber is now catching up. I telling all of the users above that there is an alternative option to Uber since they all stated that they didn't like Uber's service as a passenger nor driver. Instead of trolling online, keep your Uber fanboy comments to yourself. As I said, I drive and ride for both and you obviously haven't tried Lyft. Why would you ever prevent yourself from having more options?

I don't think you understand the definition of troll. I am sure Lyft is great, but you are a troll. Posted via Android Central App
Android Central Newsletter
Get the best of Android Central in in your inbox, every day!
Thank you for signing up to Android Central. You will receive a verification email shortly.
There was a problem. Please refresh the page and try again.