Twitter adds Canada's first custom emoji to celebrate TD Bank's LGBT commitment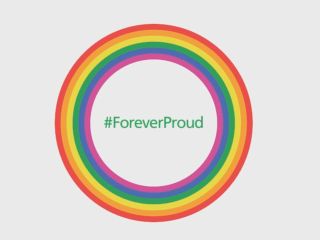 Twitter is helping TD Bank in Canada to launch the country's first custom emoji. The #ForeverProud circle was created to show TD's support for the LGBT community.
In a blog post, Twitter stated:
Twitter says that over 100 billion emojis have been Tweeted on its service since 2014.
This comment section finna blow Posted via the Pokémon Central App

You be mistaken. Thank goodness Posted from Nexus 6

Yep, drive past the wreck without looking and wonder what I missed or stare while driving past and regret having done so... Ah, the occasional comment section dilemma.

Who gives a flying f*ck about this? It makes all the Pokemon Go articles seem like Pulitzer material! Posted via the Android Central App

You, at least. Not many others it would seem. Twitter has been an outlet for hate speech since it's inception, so they're trying for some positive PR. Shrug. No need to get upset. You could just scroll past stuff you're not interested in Posted via the Android Central App

TD is an attention wh@re, that's the only reason they cam up with this. I don't see any conversation where such an emoticons would come in handy... Maybe I'm wrong, but most likely not Posted via the Android Central App

Inb4 raging conservatives Blackberry Priv
Nvidia Shield "Portable"
Sony Xperia Z3 Tablet Compact

Twitter continues the long, slow descent into obscurity and oblivion. I would RIP them, but I can't care enough. Unlocked Marshmallow Nexus 6 on Verizon. I'm a happy guy.

Twitter has been worthless for awhile now. Posted via the Android Central App (Motorola Nexus 6 - US Cellular)
Android Central Newsletter
Get the best of Android Central in in your inbox, every day!
Thank you for signing up to Android Central. You will receive a verification email shortly.
There was a problem. Please refresh the page and try again.