Trump administration deals a final blow to Huawei, halts shipments from U.S. chipmakers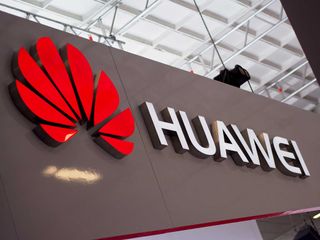 (Image credit: Android Central)
What you need to know
The Trump administration has halted shipments to Huawei by several American semiconductor companies, including Intel.
The U.S. Commerce Department plans to reject dozens of applications to supply to Huawei.
More than $280 billion of license applications are yet to be processed.
Since it added Huawei to the "entity list" in May 2019, the Trump administration has continued to target the Chinese company and its affiliates. Just days before Democrat Joe Biden assumes office, the Trump administration has halted American semiconductor companies from supplying components to Huawei.
As per a report from Reuters, the Trump administration has sent out notices to a number of Huawei suppliers, including Intel, that it is revoking their licenses to supply components to the Chinese company. People familiar with the matter have told the publication that the Commerce Department intends to reject several other applications to supply to Huawei.
According to an email accessed by Reuters, the Semiconductor Industry Association said on Friday that the Commerce Department had issued "intents to deny a significant number of license requests for exports to Huawei and a revocation of at least one previously issued license." A total of eight licenses have apparently been revoked from four companies.
The semiconductor association's email also noted that the Trump administration's actions spanned a broad range of products in the semiconductor industry, and many of the companies had been "waiting months" for licensing decisions.
Before the Trump administration's latest move, around 150 licenses were pending for approximately $120 billion worth of goods and technology. They were held up as various U.S. agencies couldn't reach a consensus on whether or not the licenses should be granted. The report adds that another $280 billion of license applications for supply of goods and technology to Huawei are yet to be processed, but they are now more likely to be denied.
Android Central Newsletter
Get instant access to breaking news, the hottest reviews, great deals and helpful tips
Weird for an administration that's supposed to be stepping down in two days...

(D) or (R), you should be concerned about China's attempts to undermine the US. That's an issue everyone should be behind, and I hope Biden's administration can separate personal and national interests.

Exactly! Everyone is so naive, blinded, delusional thinking that China is so innocent and Huawei is just caught in the middle of this dispute.

Lol are you concerned about the United States undermining other countries?

Believe it or not (and many Americans don't) we all inhabit the same planet and the actions of one country affect others and then come back to affect it in turn.
It is not understanding that which created Trump.
Meanwhile the US pays China $300 billion a year in debt interest which will continue if all trade withg China stops - and will not help the US.
Perhaps you need to escape from your isolationist delusions. The US has messed up relations with China but now is the time for diplomacy, not threats. China will grow without the US, but the US may go backward without China.

Lol. Very rich coming from a country that undermined others for several years. With or without the US, China will grow. Your delusion in assuming this is being done for "love of country" is comical. Keep drinking the kool aid. I hope the US can recover from this track. We've seen the emperor and he's not wearing any clothes. From Africa, with love 🙃

I honestly dont see why Huawei shouldn't be able to buy components to keep it's smartphone business going. The network infrastructure thing is another matter. I would be willing to bet the Biden administration will be willing to let them use Android and do business with American companies.
Android Central Newsletter
Get instant access to breaking news, the hottest reviews, great deals and helpful tips
Thank you for signing up to Android Central. You will receive a verification email shortly.
There was a problem. Please refresh the page and try again.