There are now more Android Wear apps than Google Glass apps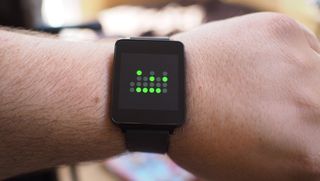 Less than three weeks after the LG G Watch and Samsung Gear Live were launched as the first Android Wear devices, the number of apps in the Google Play Store that support these watches exceeds the number of Glassware apps Google has been curating for over a year.
Measuring the success of a platform happens in many different ways, with metrics that are only usually important to specific groups of people. Sales, more specifically market share, is usually the one you hear the most about. There's another metric that is important to keep an eye on, one that means a whole lot more to users, and that's apps. When we look at a platform and decide whether or not to invest our personal money into it, the availability of apps are an increasingly significant part of that decision. This is the biggest reason that it is significant to identify a unique milestone in the Android Wear platform. Even though Google's new smartwatch platform is only a couple of weeks old, the number of apps available for it in the Google Play Store have already exceeded those available for the Mountain View company's other wearable platform.
There's a couple of significant differences between the way Google has allowed app development for Android Wear and Google Glass. On our faces, Google maintains strict control of how certain apps behave and what the apps look like. Developers have to submit apps that follow these guidelines, and once the app has been approved by Google it can be added to the Glassware catalog. On our wrists, Google has made it possible for any Android developer to either add support to their existing apps or build all new apps specifically for the platform. The apps can be just about anything, from watch faces to flashlights, and regardless of quality they are available to everyone to install minutes after being published - just like regular old Android apps. Google even has a special section in the Play Store for Android Wear apps, though it only holds the apps Google wants you to see. The rest of the Android Wear apps have to be found using the search box in the Play Store, but already there are dozens of other apps in the search results.
Whether or not this is necessarily a good thing is up for debate. On the one hand, having junk apps in the Google Play Store doesn't really help anyone. With five different flashlight apps for Android Wear, the number of available apps rings a little hollow. On the other hand, it was this same messy app environment that eventually grew to the Google Play Store we all know and love today. With less than 100 Google Glass apps available a full year after many in the Explorer Program started getting their face computers, and comparably little forward momentum from developers working on the platform today, it's not hard to see Android Wear as already successful in at least one key aspect.
Get the Android Central Newsletter
Instant access to breaking news, the hottest reviews, great deals and helpful tips.