Surfshark unveils 100% diskless server network for improved security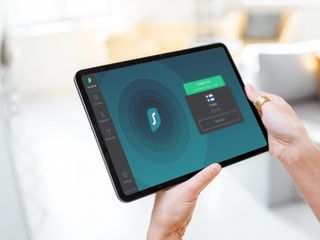 (Image credit: Shutterstock)
SurfShark, one of the world's largest and best VPN services, has announced it's moving to a 100% diskless server network. On Friday, the British Virgin Islands-based firm confirmed that every one of its 1,810 global servers would now operate as RAM-only "for improved security, efficiency, and privacy."
The firm said its decision to move away from hard drive technology will improve infrastructure security, ensure that server configuration files aren't stored locally, allow the entire network to be managed centrally, and guarantee that its servers are always up-to-date.
In a media release, Surfshark explained the challenges when it comes to running a network of servers on physical hard drives.
It claims that RAM-only servers are a more effective solution, mitigating these security risks. Surfshark says that the configuration files will remain on hard drives and can still be accessed should the company have a need. The RAM-only server eliminates security threats and ensures no information can be taken from the servers.
Another major benefit, according to Surfshark, is the ability to better manage its vast network of servers. The VPN provider said a centrally controlled network of diskless servers ensures that up-to-date software is dispatched timely on the whole network. It's also easy for Surfshark to clear and refresh the RAM-only servers from anywhere as part of regular security procedures.
This isn't the first change that Surfshark has made to improve the security of its VPN offering over the past few months. In February, it rolled out two-factor authentication technology.
Gabrielle Racai, communications manager at Surfshark, added:
We test and review VPN services in the context of legal recreational uses. For example:
1. Accessing a service from another country (subject to the terms and conditions of that service).
2. Protecting your online security and strengthening your online privacy when abroad.
We do not support or condone the illegal or malicious use of VPN services. Consuming pirated content that is paid-for is neither endorsed nor approved by Future Publishing.
Be an expert in 5 minutes
Get the latest news from Android Central, your trusted companion in the world of Android