Bottom line: Stride takes the stylings of Mirror's Edge and translates them perfectly into VR, giving players an unparalleled way to parkour their way across rooftops in beautiful whitewashed cityscapes. While the story and multiplayer components aren't quite ready for this release, the arcade-like high score gameplay will keep you coming back until those are available.
Pros
+

Superlative parkour movement

+

Clean and interesting visual style

+

Procedural generation helps replayability

+

Controls that make sense
Cons
-

Not for folks who get motion sick

-

Story and multiplayer modes aren't included (yet)
Why you can trust Android Central Our expert reviewers spend hours testing and comparing products and services so you can choose the best for you. Find out more about how we test.
I had high hopes going into this review. From the moment Stride was announced, my dream of playing classic parkour game Mirror's Edge in VR looked like it was finally about to be fulfilled. Everything about Stride screams Mirror's Edge from the get-go. From the prominent white color palette splashed with vibrant tones for contrast (and grapple points), to the way your in-game character runs and jumps from rooftop to rooftop shooting bad guys along the way, it's exactly what I'd wanted in terms of gameplay.
Stride was originally released on SteamVR in August 2020 and has since seen a multiplayer update for the PC version. The Quest version is a seemingly perfect port, complete with several enhancements and quality-of-life changes that make it even more enjoyable than its PC VR counterpart. Developer Joy Way says it's currently working on getting this multiplayer mode working on the Quest version, and a new story mode is in development, as well.
Our Stride review was played on an Oculus Quest 2 using a key provided to Android Central by the developer. If you're ready to parkour as you've never done before, just make sure you swap out that standard facial interface with one of the best Quest 2 face covers, as you're going to get extremely sweaty playing this game. It's almost as much of a workout as if you were actually parkouring like this in real life!
Stride: Taking the leap (without wires)
While Stride is also available on SteamVR and soon on PSVR — two platforms where the majority of headsets typically have wires attached — this version is completely worth choosing over those two since the Quest is completely wireless, even if there's a small graphical degrade. In a game that revolves around freedom of movement, having a wire is a huge detriment to the experience. You could always opt to play SteamVR with the Quest, but native is always the easiest option.
At its heart, Stride is primarily a parkour game with shooting elements added in. You'll be quickly moving from one area to the next via a combination of sprinting, ducking, sliding, jumping, wall running, grabbing, and even grappling to get to your goal. Thankfully, there's an tutorial that does a great job of explaining how to control your in-game character, which is important in a game that features complex movement options like Stride.
In the current build of Stride — which plays more like an arcade high-score game than anything else at the moment — you'll choose one of three modes to play: Arena, time run, or endless. Arena was my favorite mode since it offers players a procedurally-generated series of buildings with rooftops covered in fences, air ducts, A/C units, and stairwell entrances. Buildings are sometimes close enough to wall run between, and serious tricks can be pulled off using the cityscape environment.
It's not just the environment that I found so attractive about this mode, though; it's the ever-changing goals that keep you going until you run out of time. You might be trying to collect briefcases, reach checkpoints, or eliminate enemies, but you never know which goal it will switch to next or where those goals may end up. It embodies the free-flowing nature of parkour in a way the more structured levels simply cannot.
Time Run mode is great for those who enjoy Angry Birds-style, three-star score challenges where they try to complete a pre-made course under a certain time to earn a medal, effectively. This mode is great for building basic skills and is probably the best mode to start off with. Endless mode is completely procedurally generated and has you running until you simply cannot go anymore, with the level falling off behind you to keep you moving. This was my least favorite mode but it is a great way to get a workout if you've got some music playing.
Few VR games get the feeling of fast, agile movement as right as Stride. Some of this can be attributed to the art style, which heavily revolves around white colors with vibrant colorful accents to help players quickly identify where to go and what to grab. It's incredible just how amazing you'll feel when you really get going. It's a feeling so authentic that it makes me want to go outside and try it myself if it weren't for, you know, the possibility of serious injury.
Part and parcel to that is the level of sweat this game generates. To be fair, it's summer and not exactly cool in most parts of the Northern Hemisphere right now, but there are few games that make me sweat as quickly or as profusely as Stride. This game is a serious workout and you'll actually feel as if you've just completed a hardcore parkour course.
If you've previously played Stride at any point, know that developer Joy Way has significantly improved the overall experience and probably added features since you last played. Among the list of goodies is a new battle drone enemy type and two new difficulty levels in Endless Mode, three new types of power-ups in Endless and Arena modes, melee combat, breakable windows, and doors that can be opened. All of these things lend to a richer experience and a fuller game, overall.
Stride: A work in progress
Let's get this out of the way first: Stride is not a game for folks who experience motion sickness in VR. That might go without saying given that it's a parkour game but it's still worth noting that this will certainly trigger vertigo in plenty of players. There are comfort options, but you can only do so much to adjust to the fact that your virtual body is likely going to do things your physical body cannot — unless you're an Olympic-level parkour athlete, of course.
Stride's arcade-like gameplay is certainly a joy to barrel through but it's easy to get tired of random goals after only a few hours of play. I was bummed out to find out these three modes are the only ones available right now, but two big modes are planned for future updates: multiplayer and story.
Multiplayer is currently in alpha on the PC VR version of the game, but the story mode could easily be the most interesting part of the title. After being spoiled by the story in Mirror's Edge, I can't imagine how fun similar scripted events and complex arenas would be in this game. There's no release window for these modes yet, but it's good to know they're in the works.
The game has seen several improvements over the last year since it was released on PC, but I still don't like shooting in Stride. Gunplay has improved over the Steam Early Access version but I still have a hard time shooting enemies and often run through entire clips without hitting anything. I'm not sure if this is an issue with me or the guns themselves, but something feels off. Given that I play a lot of VR shooters, I definitely lean toward this being an issue in Stride.
Stride: Should you play it?
4 out of 5
Stride is pure fun. It's one of those games that perfectly embodies that a lot of people play games to do the things they cannot do in real life. In this case, unless you thoroughly enjoy near-death situations that come with jumping from building to building in a sprawling metropolis, the dream of doing crazy parkour-style moves and looking good doing it is finally within reach.
This port is also among the very best we've seen from any game that's made the transition from PC to Quest. Developer Joy Way didn't just take the game and port it to Quest as best they could. They also improved the game in almost every conceivable way with the exception of missing the in-testing multiplayer component. That, along with a story mode, sets the stage for the next round of big updates and are one of the only things holding this release back. Once those land, it's likely this will be the perfect VR game for anyone with a strong stomach and a virtual death wish.
Stride
Bottom line: Stride takes your parkour dreams and makes them come true. Run, jump, slide, grapple, grab and shoot your way to victory among the rooftops of a beautiful cityscape in a race against the clock.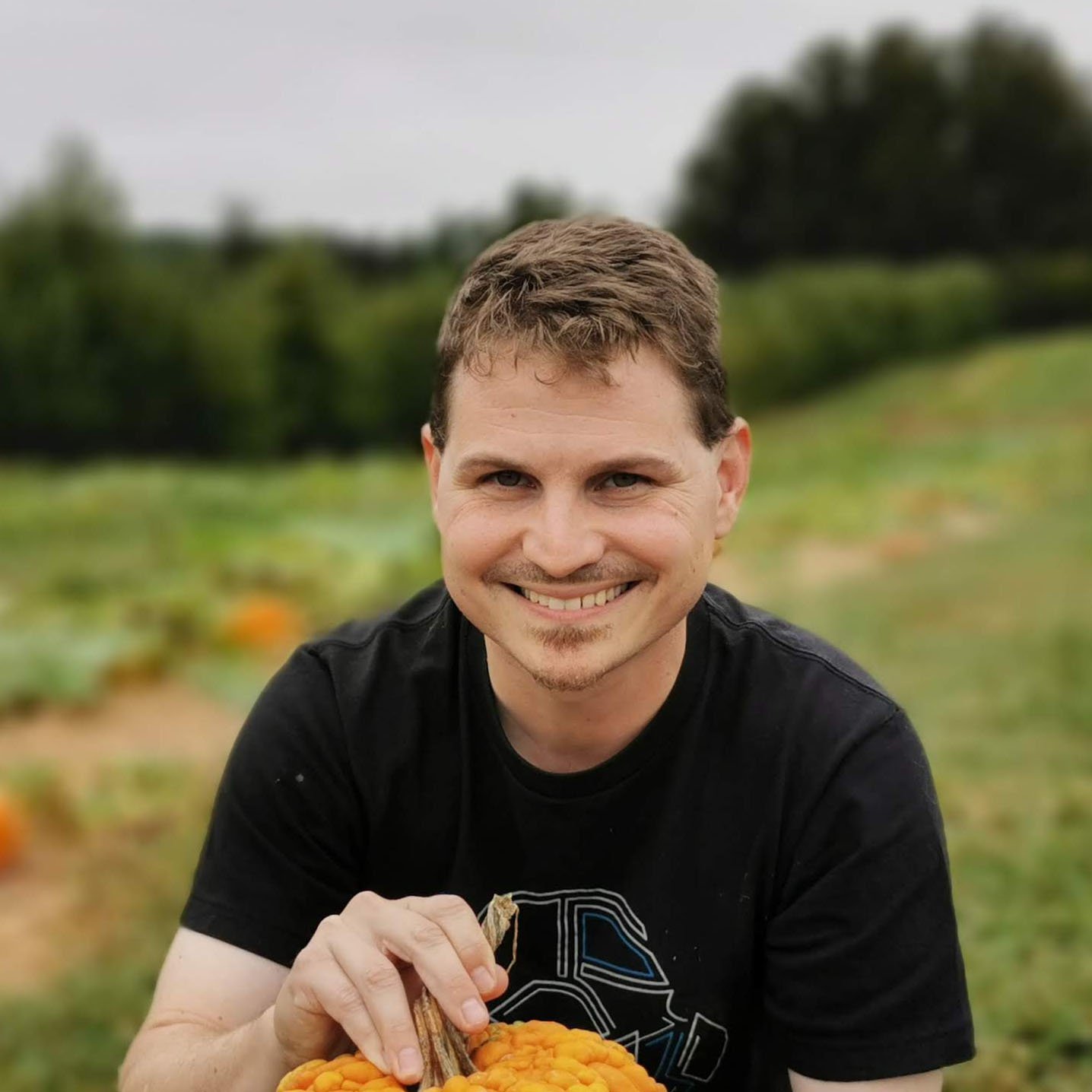 Senior Content Producer — Smartphones & VR
Nick started with DOS and NES and uses those fond memories of floppy disks and cartridges to fuel his opinions on modern tech. Whether it's VR, smart home gadgets, or something else that beeps and boops, he's been writing about it since 2011. Reach him on Twitter or Instagram @Gwanatu