Stadia year in review 2021: Lives to see 2022, but limps into the future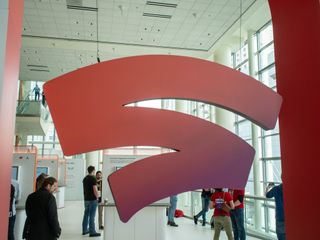 (Image credit: Android Central)
Google Stadia's 2021 could be best described as having an explosive start followed by a low simmer for the rest of the year. I don't mean explosive as if the platform was firing on all cylinders and capitalizing on its own momentum. I mean it blew off a few limbs with fireworks and handicapped itself with much lower expectations.
Stadia in 2020 was not perfect since it still lacked basic features and a small library, but the end of the year saw the releases of high profile games like Sekiro: Shadows Die Twice and Assassin's Creed Valhalla, showing the support was there. Cyberpunk 2077 capped off the year with Stadia unexpectedly becoming the best place to play it at launch, making the case that streaming could offer benefits that aging hardware could not.
However, Google had other plans for Stadia for 2021.
Google got out of video game development
Google kicked off 2021 by announcing in February that it was shutting down its first-party game development studio, Stadia Games and Entertainment. Around 150 developers would be out of jobs and potentially shifted to other roles within Google, while studio head Jade Raymond would leave the company and found independent studio Haven a month later.
This prompted many to believe that Stadia was dead, which is a reasonable take to have when a company announces it would be scaling back investment of its own recently launched product. This is especially the case for Google, which has a history of starting projects and then abandoning them. (My personal tragedies include the Reader RSS feed and Inbox by Gmail.)
Google Stadia vice president and general manager Phil Harrison cited the high cost of investment and development time as reasons for the shutdown in the initial announcement, even though he praised the studio's progress a week prior. The focus would instead shift to helping third-party developers and publishers take further advantage of "Stadia's advanced technical infrastructure and platform tools," which was a key distinction to make instead saying Stadia itself. Google would allow other companies to use Stadia technology without buying into the entire Stadia ecosystem, which is what AT&T did by offering a playable browser version of Batman: Arkham Knight at no additional cost for its mobile customers.
The renewed focus is not surprising considering the company reportedly spent "tens of million of dollars" to get AAA releases like Red Dead Redemption 2 on the platform, and the initial results "missed its targets for sales of controllers and monthly active users by hundreds of thousands."
The shifted focus and closure of the studio would also see other key figures depart Stadia over 2021, including VP and head of product John Justice, director for games Jack Buser, general manager Sebastien Puel, and creative services and publishing head Corey May. The latter two, alongside other Stadia staff, went on to join Raymond's Haven studio.
Despite the closure and departures, Google did not abandon Stadia for the rest of 2021. Updates for promised features took time, but many did launch this year. For example, Google added a search option 17 months after launch. Other catch-up features include public party support, joining games without an invite, using a smartphone as a controller, and limited-time game trials. Google also expanded the list of hardware that could play Stadia games from Android TV devices to LG Smart TVs, so players' didn't have to play on the five-year-old Chromecast Ultra anymore.
The company did throw a bone for potential future Stadia development with an increased revenue split for studios towards the end of the year until 2023. Google now only takes a 15% cut of revenue until $3 million is earned, then goes back to the current split, which is not known. But is it enough to attract more games to Stadia when the depth of 2021 was thin?
The Stadia games of 2021
One week after the Stadia Games and Entertainment closure, Google announced more than 100 games would be coming to the service in 2021. (I would think you should announce that alongside the closure to somewhat alleviate concerns, but I digress.) Stadia did hit its target of adding at least 100 games to the service this year, but were they enough to carry the service?
Some big Stadia releases included Hitman 3, Outriders, Resident Evil Village, Madden NFL 22, Just Dance 22, and many others. These games also launched on Stadia on day one alongside the PC and console versions. It was not a huge list of actually new releases when other platforms have these games and a lot more, but some are or are close to being the best games on Stadia. Stadia also saw some big ports of slightly older games, like Control and a lot of representation from Ubisoft with Rainbow Six Siege, Rayman Legends, and a few decade-old Assassin's Creed titles. Electronic Arts also ported FIFA 21 and Madden NFL 21, which seemed redundant considering the new versions launched six months after.
The platform only saw two exclusive games this year with Hello Engineer and Pixeljunk Raiders. There were also two First on Stadia titles, or timed exclusives, this year with Young Souls and Wavetale, both of which were smaller titles that players did not need to rush to Stadia and play immediately. This didn't help with getting customers to flock to Stadia over other platforms.
Some of the Stadia versions of games did have issues or did not compare to other platforms. On the worst end, you had Terraria, which almost did not launch because the developer was locked out of his Google account and had to push for a month to get it restored. While Square Enix's Outriders suffered from multiple issues across all platforms at launch, the Stadia version was special because it launched in a beta build, had broken cross-platform play, and did not receive the constant post-launch updates until half a year later.
Ubisoft's latest games on the platform also took performance hits with Far Cry 6 and Riders Republic only able to run at 30 FPS. While Ubisoft is a staunch supporter of Stadia, these newer titles only being able to run at last-gen console specs is concerning. It also does not help that Google, Bungie, and id Software are currently facing a class-action lawsuit for advertising 4K resolution for its games, but are instead upscaling to 4K from a lower resolution.
What can we expect from Stadia in 2022?
With no first-party game support and a drip-feed of new games coming, there is not much to look forward to as a Stadia player. High-profile games coming to Stadia include Rainbow Six Extraction in January, Life is Strange Remastered Collection in early 2022, potentially Dynasty Warriors 9 Empires, maybe Windjammers 2, and Ubisoft games like Avatar: Frontiers of Pandora. And all of this is addition to ports of any 2021 games that developers decided were worth the extra work to throw onto the service.
Sure, Google will continue to add more devices that can officially play Stadia and perhaps make another deal or two similar to the AT&T promotion, but that does not benefit the players. It benefits the service and recouping the investment on it, but it is not going to drive new players when comparable services like GeForce Now and Xbox Cloud Gaming gaining some traction.
My feeling for Stadia in 2022 is the same as it has been the past six months: apathy. Every game launch comes with reservations or the constant idea that I could play this elsewhere. No downloads or managing storage space is nice, but not at the cost at reminding people that your mileage may vary because a game's performance is entirely reliant on your internet connection.
I recently moved and had to switch from a Verizon Fios fiber connection to an Optimum cable connection because there were no other options. I read so many reports and heard personal accounts of people unhappy with Optimum, with issues like bad customer service and connections dropping as much as multiple times per day. I was able to eschew those issues with an internet-only package, but those with cable bundled or not savvy enough to do the work themselves might not be as lucky, and unreliable internet does not make Stadia a viable option.
The best example for the future of Stadia recently came courtesy of the official Stadia Twitter account. It tweeted last week that the account, not the store itself, would be kicking off "12 Days of Stadia," highlighting "12 days of deals and games."
First, in a follow-up tweet, it had to clarify that the Stadia store did not support game gifting because some replies thought that the feature would be coming. Second, the promotion did not actually highlight new deals or sales, but games already on the service like free-to-play Destiny 2 and Spiritfarer: Farewell Edition or announcements like a free weekend for Assassin's Creed Odyssey and Bloodstained coming to Stadia Pro next month.
The account was technically true in saying "deals and games" without any indication of a big sale or deep discounts, but can you be excited for something when expectations are low and any potential hype will get easily dismissed? That's Stadia in 2022.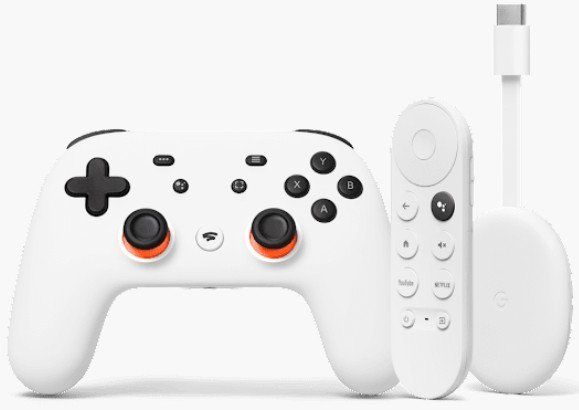 Play and Watch with Google TV Package
Play and Watch with Google TV Package is the latest bundle that contains the Chromecast with Google TV and a Stadia controller to easily get into playing Stadia games on the television.
Get the Android Central Newsletter
Instant access to breaking news, the hottest reviews, great deals and helpful tips.
Thomas Meyer fell in love with video games starting in the mid '90s with a NES, Super Mario Bros., Duck Hunt, and Jack Nicklaus' Greatest 18 Holes of Major Championship Golf. He hasn't stopped and is not planning to anytime soon. Freelance for Android Central and Windows Central.
I have never seen such a concerted effort to make sure a service fails. In spite of it's performance enhancements and upgrades and AAA titles that are grown You guys will not be happy until you spread enough FUD that Google has no choice but to close it down and then you guys will screams "TOLD YOU SO"
insanity and from an Android site none the less.

Woah, someone who actually gets it.. I thought I was alone in this world with this Doomsday reporters

"Google Stadia vice president and general manager Phil Harrison cited the high cost of investment and development time as reasons for the shutdown in the initial announcement," Google shuts down while MS spends 7 billion on a group of studios. Pretty much sums it up. The platform tech isn't irrelevant but in the end its the games that truly matter, and Google just doesn't get that or doesn't really care.

This article is a load of nonsense. I'm absolutely certain that none of the articles about Stadia are original, this is lazy journalism. Stadia is absolutely superb! As a founder subscriber, I can say that it was bad in its early days, however Stadia is now a fantastic way to play and in my experience everyone who has a go now buys a Stadia Premier Edition for themselves. If you haven't played using Stadia then i strongly suggest that you experience it for yourself.

It's a great idea but I really thought it would take over in the Play Store or at least be the premium portion. The marketing & the way this was pushed was terrible. This should be the standard budget gaming alternative.

To be fair, there's rarely been a product that can weather and change bad first impressions. Its clear that millions of people that never even tried Stadia got their opinions from other people's opinions made in 2019, and they never bothered keeping up. There are gamers that still think Stadia requires a "system" you need to own to play, that you have to pay monthly to use it, that don't understand what the subscription is for or how it works. Even when I tell people in forums that anyone with a Gmail has a Stadia account and it would just take them 5 minutes to go from not being on stadia to trying out Destiny 2 for free, no subscription necessary they're just not interested at all. Granted I'm not interested in Destiny either, but all it takes is 15 minutes of playing, trying out the service to even get a slight opinion if the service could even work for you. It's a hell of a lot better to try Stadia for yourself and disliking it, than to immediately disapprove without even trying it. Oh well, at least I got to play cyberpunk for cheap

What a drain of an article. We get it, you don't like the service. 👍🏾 Just got on Stadia. I'm on cable internet I 'borrow' via an Ethernet cable back to my own router two floors up. I play on an older laptop that doesn't even have 802.11n: and it works flawlessly. Which I find pretty damn astonishing. If you're not in some rural place with horrid internet availability, it'll be great. Sure, some services have more and better games. Then again PS Now is even worse and exists for years now. And didn't work at all on my internet connection. Google has a lot to get better, but it does have more and more it gets right. For those just seeking to games once in a while, it's fine. It doesn't beat Xbox's service, you're right there. I haven't tried GeForce Now, then again, the setup seems like more work(?) and I don't want to be completely dependant on buying games. So it might not be the best for everyone either?

"We get it, you don't like the service" That's the part that puzzles me, why are they so intent on seeing this fail? It's bizarre when tech bloggers get into this mode. The only thing I can think of is since this is a dedicated android/google fan site is ... they would appear to to have some form of hipster "cred" when they appear contrarian.

The marketing for Stadia is extremely crappy. They should have been eating good off the fact that Sony Microsoft and gpu mfgs cant supply enough product. They fumbled the bag big time.

I think the service is wonderful but I do think you are on to something about getting the word out especially when there was a shortage on Xbox X and PS 5's and how much better Stadia performs on the streaming platform vs Sony and MS not to mention Amazon's Luna.

Due to all the recent negative articles about Stadia, I bought a Stadia controller and signed up for Stadia Pro. I can't tell you enough how fantastic it actually is! It's by far the easiest cloud gaming system to use in terms of getting signed in and playing a game. Load times on games are fire, graphics are still at an amazing level and the controller response times would make you think theres a hefty console in front of you. Oh btw my 200Mbps internet works just fine for it too! I know, every provider and area is different so results will vary. But uh same goes for console gaming in multiplayer setups. I will also mention the cheap little Onn box from Walmart thats $20 plays Stadia just as good as my $50 Google Chromecast does too. So if you're on a budget, or need it on a second TV cheap, don't over look it!

I play on Stadia. It´s so simple. Take the controller , turn it on and chose a game. No lag , nothing. Smooth.

I cannot overstate how slept on Stadia is. I have said it on AC before and I'll say it again, there is no gaming experience that can match the overall comfy-tier kino that is chilling in the recliner, no cords, a fanless Chromebook and playing AAA titles for 3 hours while barely putting a dent in the battery. Seriously, if you haven't tried Stadia or haven't played since launch - sign up. You often get a $10 voucher, right now there are a ton of games on sale - you could get yourself Cyberpunk 2077 for like $15 and just give it a go on a device that you like curling up with. I take it for granted now, but the first few times I played I just kept smiling because Stadia truly catches some kind of magic. That's how I feel at least.