Spanish retailer suspends plans to sell LG Nexus 4 on grounds of pricing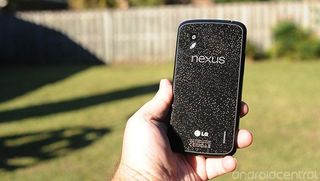 Phone House suspends Nexus 4 plans after learning LG will be selling the device at a much higher price than Google
Sadly, we're not overly surprised by this news, but it still disappoints us nevertheless. Spanish retailer Phone House -- Spain's answer to the UK's Carphone Warehouse -- has announced via its Facebook page that they're suspending all plans to sell the new LG Nexus 4. The reason? LG is reportedly going to be selling the device to retailers at a much higher price than Google will be offering direct from the Play Store. The statement reads like this -- albeit a slightly shaky translated version:
Spain is lucky enough to be one of the few nations worldwide that can purchase devices directly from the Google Play Store, so at least eager Spanish Nexus fans won't be left completely out in the cold. From Google, the Nexus 4 will be sold for €299/€349 for the 8GB and 16GB versions respectively. Phone House claims that LG want to sell the devices to them with a recommended retail price of €599. Yowzas. Without saying which version that price relates to, it equates to a minimum increase of €250 over the Google prices.
According to The Next Web, the same situation is presenting itself in other European countries such as Italy and Austria. However, unlike Spain, neither of these two nations are supported for device purchases from Google Play at this time. Angry potential customers have been taking to the LG Mobile Facebook page to voice their opinions. But, without a way to purchase at the lower price from Google, it seems at the moment as they are in a tough place if these prices turn out to be correct.
Over in the UK however, Phone House's counterpart, Carphone Warehouse, is still offering pre-orders for the Nexus 4. These are only on contract at this time with a varying price structure, but at this moment the retailer is not offering a SIM free price option for the Nexus 4. If you want to wade in on this, be sure to head on into the LG Nexus 4 Forums and share your thoughts with us.
Source: The Next Web
Get the Android Central Newsletter
Instant access to breaking news, the hottest reviews, great deals and helpful tips.