Sony posts overall profit of $780 million, mobile sales decline 16 percent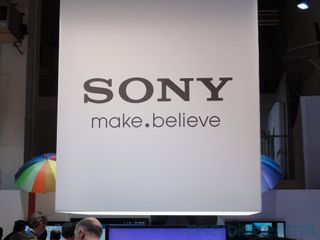 Sony's restructuring efforts — centered around its image sensors and console divisions — are paying off, with the manufacturer announcing a $780 million operating profit for the quarter ending in July. The vendor posted an overall revenue of $14.5 billion, a slight decrease of 0.1 percent from the same period a year ago.
The image sensor division recorded income of $249 million, an increase of 164 percent, with the games division witnessing an increase of 350 percent to $160 million. Sony's music unit also saw a healthy growth of 172 percent, recording an income of $260 million.
Meanwhile, the mobile unit saw an operating loss of $188 million as sales declined by 16.3 percent from the same time a year ago. Sony attributed the decrease to the reorganization of the mobile unit and a "strategic decision not to pursue scale in order to improve profitability." Full-year operating loss for the mobile unit is now predicted to be $480 million.
Sony has announced that it will focus on the high-end segment, with new flagship phones rumored to launch later this year. With the Xperia Z3+ not helping Sony's cause, it remains to be seen if the manufacturer can turn things around with upcoming hardware.
Source: Sony
Harish Jonnalagadda is a Senior Editor overseeing Asia at Android Central. He leads the site's coverage of Chinese phone brands, contributing to reviews, features, and buying guides. He also writes about storage servers, audio products, and the semiconductor industry. Contact him on Twitter at @chunkynerd.
Well.....when u shoot yourself in the foot,u usually bleed right?.....same goes for when u almost completely ignore one of the largest mobile markets on the planet buy not shipping phones to them.....i mean Japan/Europe is big but,its not thaaaaaat big....just saying Posted via the Android Central App

it's time to put up or shut up for Sony. If they're smart, they'll fill in the missing pieces that Android fans are looking for. A 5.5" and 4.7" compact with a 3800+ mAh battery running near stock would get people attention. Waterproof it, SD slot and freshin up that boring design and they'll have a chance. Anything less, and it'll be the end of Sony Mobile IMO Posted via the Android Central App

They all need to stop calling devices under 5" "mini" or "compact" - that needs to be the primary phone. The larger one is the plus, Maxx, large, whatever. No man wants to buy the mini anything, even if it makes the most sense. Apple is the only one who figured this out. Best marketing in the industry

that's actually a really good point. I love my iPad mini, used to like my macbook til I replaced it with my xps, but I've never liked iPhones. but yeah, they're marketing is other worldly. Posted via the Android Central App

Unfortunately stock android is not a big seller, otherwise Moto and Google's Nexus would be the biggest sellers. The most popular phones (Samsung/LG) are also the skinniest. If last year's 5.2" 3000maH didn't get attention, just upping those numbers won't help. Also all Sony's phones have SD slots and waterproofing.

Sony, I know you said you would look into selling the mobile unit, I think it's past time for that. We all know you are not making a comeback, not with the Chinese oem's now making and selling some great products at cheaper prices. It's time to pull the plug, I am calling it for you, can't watch this anymore. I liked your brand and products 20 years ago, not so much now. So go out while you still can with your dignity intact.

The Z3 Compact is a great phone, cheap, fast, decent support (certainly better than OnePlus, for example) and still the best phone for those that don't need a big screen. Whilst looks are a matter of taste, my one still gets lots of positive comments, However the Z3 wasn't much better than the Compact yet cost £200 more and the Z3+ was a waste of time. Sony could make a knockout phone if they got their act together - many of their components are in other top end handsets, and it would be a shame if they packed it in. The more countries and companies producing devices the better, more choice, more ideas and different outlooks. Sony and HTC at least offer something different to all the Samsung clones, long may they continue.

6 month old rumors that were proven wrong are great to spread as fact. Sent from a phone, an awesome phone, my phone.

Man, the day of reckoning has come to android oem's. All those negative financial results are keepinga man down. /s.

Get rid of Touchwiz! /s Posted via the Android Central App

I still agree however Posted via Oneplus One.. For now.

If Sony created a good Z flagship (5-5.2 with 1080p) and good Z compact (4.7-4.9 720p) with official AOSP android (just like Motorola), It would start selling phones like hot dogs. It's the only company with a proper 720p flagship that it is very comfortable to use with only one hand.

Agreed - just reversed. Stop calling the smaller devices mini /compact. Make them the primary device and the larger one the plus, Maxx, or whatever. Pure Android is the way to go. Make a Nexus, Sony. Wake up!

Sony has the wherewithal to make a killer camera phone. The trick will be not cannibalizing their high margin RX100 camera.

So instead of selling 10 phones, they sold 8.4? /s The z3 was actually my favorite phone, much better than this note edge. What they need now is to push the compact all over the world. All Android oem's are going bigger and bigger. They could own the high end, medium size, Android market. If they made a killer high end, 4.7 inch phone they would be the only Android that can compare to the iPhone. You're welcome Sony, that one was for free. Message me if you need more great ideas, and also want to offer me a job. ;)

+100 Posted via the AC App
VZW 2014 Moto X/Moto X DE/N7

I can only hope that they have something interesting up their sleeves. i really like the design of their hardware and their software is basically mostly stock Android with a theme pack and icon set and some other stuff. It isn't that heavy, actually, but I feel that among phones like the S6 and G4, it doesn't do much special...aside from IP68. But what they REALLY NEED are both much better marketing AND selling their phones on ALL major US carriers, not just Verizon.

Take Moto's approach and your fortunes will turn around. The underlying issue that manufacturers fail to understand is that most people don't want change. Once they learn whatever platform (os skin), they typically stick to it. I learned stock android, I will not try anything else because I don't care. This works, I have 0 issues. I will only buy Nexus or possibly Moto. If Sony did this, add Sony to that list. If all manufacturers realized this, we can buy the phones we like based on hardware and know that we already know and like the software. I will never try Sony as it is now. Ever.

Motorola's approach has not really been successful. Why would that change for Sony? Posted via the Android Central App

It's been better: http://pocketnow.com/2015/02/03/motorola-smartphone-sales-figures

10 million isn't that much considering the majoriity of sales came from the Moto G Posted via the Android Central App

Still decent considering I've never seen a Xperia, Moto X or Moto G commercial, ever. I've seen Verizon's Moto Turbo, but that was the carrier's commercial, and it they didn't really even mention the good features. OEMs gotta start pushing their phones. Moto X gets stellar reviews because of its "purity" but the masses don't know about it because all they see are iPhone commercials ad nauseum. Seems manufacturers don't understand American advertising.

Excellent point - Moto is relying on us geeks to recommend them to our family members. Which I have twice already. Both are very happy with their devices.

Moto G, X, E whatever. All the same strategy.

It has been very successful compared to its state before Google took it over. Granted Samsung is the king on Android sales, Moto made a huge come back. It's takes years now to gain traction on a large scale. These manufacturers think they release a phone and boom, everyone flocks. No. That's not how it with at all. They need a long term strategy that has a min of 4 year timeline. Only geeks and asshole buy a phone every 6 months. That's not the market you want. You want the loyalists, the 2 year upgraders.. Moto is finally respected again by the geeks, the loyalists will follow. Sony and LG should follow suit. Samsung doesn't need to, Touchwiz is actually getting much better and the have the loyalty of many users. The latter two, nor so much. Just a very small handful.

I wish they'd put forth a better effort to get their phones on all US carriers. Their compact line of phones are really nice but not available on Sprint. They, along with Samsung, would have a nice little niche of high end phones in a smaller form factor. As we've seen with the iPhone 6 and iPhone 6+ people still want something other than a phablet.

Sony is only making money because of the PS4.

And even that is going to be gone once Microsoft connect Xbox One to Windows 10 Posted via the Android Central App

I have money for your xperia sony.. but you don't make it for Sprint.

Well my Sony Z3 got wet and died. So much for the waterproofing. I'd guess the new flapless design of the Z3+ / Z4 is a lot better. I do know I'll never buy a phone with a charging flap again, the constant opening and closing of the flap destroys the tiny oring. Plus it's a pain in the ass to deal with all the time. I loved the Z3 overall though and hope sony can have a big rebound in mobile. Posted via LG G4

All you guys posting about boost this spec, boost that spec, dont really get the American market at all. The only thing customers in America respect is brand loyalty. If you advertise enough you will sell more devices. Nexus devices are great and operate better than anything Samsung makes but yet that laggy piece of garbage sells like hot cakes. The iPhone is sad. An 8 megapixel camera and 1GB of RAM with the biggest bezels anyone has ever seen and that thing can't stop breaking sales records. Why do these products sell so well even though for years Sony made a smoother UX (when compared to the Galaxy s6) or a more powerful and water proof phone when compared to the iPhone? Simple, they did a better job on advertising. Palm's web os beat the crap out of Android and anything else at the time of its existence but it lost due to terriible advertising. Sony is heading down the same path.

If advertising is the answer to everything, how do you explain Samsung declined for the past 8 quarters then? It's not for their lack of advertising since they are spending billions more on advertising than anyone else. I know it's cool to take your anecdote experience and applied to the rest of the market, but let's keep thing in perspective, the rest of the world do not see it as you do and move on.

If sony can't get into all 4 major carriers then they need to stop making flagship phones. Sony flagship phones are too expensive for most people to buy without 0% financing. If they continue to rely on direct sales in the us they need a affordable zenfone 2 like phone to sell through the Sony store and Amazon. Posted via Android Central App

the Z1s, quite simply the best device I've ever had.
Android Central Newsletter
Thank you for signing up to Android Central. You will receive a verification email shortly.
There was a problem. Please refresh the page and try again.