Sony kicks off its ICS upgrades; Scandinavia up first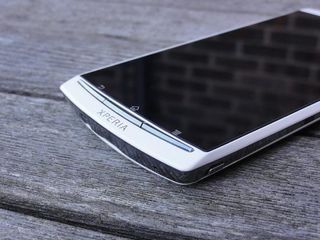 Here we go, boys and girls! Sony's kicked off its initial round of Ice Cream Sandwich updates today. First up are the Xperia Arc S, Xperia Neo V and Xperia Ray -- but only if you're in Sweden, Denmark, Iceland, Finland and Norway. (Fine places to be even if you're not waiting on Ice Cream Sandwich.) The update will be pushing over the next four to six weeks.
You'll need a Mac or Windows machine to update (boooooo, lack of over-the-air upgrades!), and Sony says it'll have additional information on the next round of updates at a later time. For now, if you've got a Scandinavian Xperia -- here's the complete list of phones for this round of updates -- hit the links below to get going.
More: ICS update instructions; source: Sony Mobile
Will all Sony devices get ics

ah , The 2011 series , sorry I don't remember their entire line , but they said the entire 2011 series will get ICS (Does NOT include the X series , i.e X10)

sony are a joke,they putting ics on devices even before there 2012 flagship device the xperia s...it should atleast get it around the same time...no bloody wonder they are struggling,only sony would release a flagship with no ics...the xperia s is a good phone but is being held back because of no ics.

oh geez. You know what usually happens though, right? Usually the newer phones get updated FIRST, and everyone is complaining that the OEMs/carriers are holding back on updating the old phones before the new ones because they want people to buy the new phones. Now Sony is doing it the other way around, as they promised, because they, unlike other OEMs, promised to update ALL their 2011 phones. Not just their flagship(s). ALL of them. And you complain?

That is a good looking phone.

Which is why Sony cancelled the ARC series. Just Sony being Sony.

Phil , There's a reason for not pushing it OTA They once said in their blog that ICS will change how things looks & behaves drastically & performance might not be better compared to GingerBread , So They won't force people to update via OTA , Thats why they made it via PC or Mac
Android Central Newsletter
Thank you for signing up to Android Central. You will receive a verification email shortly.
There was a problem. Please refresh the page and try again.