Sony Ericsson Xperia Arc S review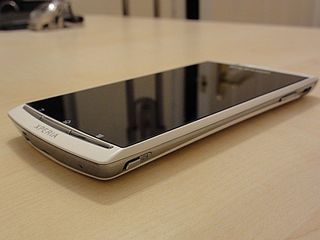 The past 11 months have seen Sony Ericsson recover from the disappointments and frustrations of its early Android efforts, releasing a solid line-up of well-designed Gingerbread-based phones in a range of different form factors. SE's market share might be dwarfed by rival Android manufacturers like HTC and Samsung, but there's no doubting the quality of its 2011 Xperia series.
So as we enter the final stretch of the year, Sony Ericsson brings us a refreshed version of its earlier flagship device, the Xperia Arc. The Arc S is mostly identical to its little brother, save for a fresh coat of paint and a faster, more efficient 1.4 GHz CPU. It's still an Xperia Arc, and as such, just about everything we said in our original Arc review still stands. For that reason, we're going to take a slightly different approach in this mini-review, focusing on the enhancements that've been made to the Arc's hardware and software, and seeing how it measures up to other competing handsets. Join us after the jump to find out what we thought.
Swipe to scroll horizontally

Thin and light phone with great aesthetics, fully-featured software and one of the best cameras around.

Not a massive upgrade over the original Arc, build quality's a little plasticky, 3D panoramic feature is temperamental.

Row 1 - Cell 0



It's not the fastest high-end Android smartphone out there, but the Xperia Arc S has a lot to offer, and at a lower price point than most dual-core handsets. If you want a premium Android device without an excessive price tag, the Xperia Arc S is a solid bet.
Swipe to scroll horizontally
| | |
| --- | --- |
| Hardware reviewSoftware reviewBattery lifeCamera tests | Initial hands-onXperia Arc review |
Hardware
From the outside, the Xperia Arc S is indistinguishable from its predecessor. Everything from the chassis design to the button placement is just where Sony Ericsson left it on the original Arc. That's by no means a bad thing, though. The Arc was a beautiful, sleek smartphone, and so is the Arc S. We reviewed the "pure white" version of the Arc S, and with its arced back, glossy white finish and silver trim, it's about as far from the traditional black slab as it's possible to get.
If you were hoping for a significant visual re-vamp though, you may be disappointed. The Arc S is still a little plasticky, which won't be to everyone's tastes. And for better or worse, you've got the same very thin physical buttons under the screen, and the same tiny volume rocker and power button around the edges. The mini-HDMI port from the original Arc makes a return too, although this time around there's no bundled HDMI cable, which makes us sad.
Internally, the Arc S is powered by a 1.4 GHz Qualcomm MSM8255T chip, which is said to boast improved performance and power efficiency compared to the original 1 GHz chip in the earlier model. It's not as cutting-edge as the dual-core CPUs found in other manufacturers' flagship phones, but nor is it old technology -- HTC's shipping the same chip inside the Sensation XL, and you'll also find it powering the current crop of premium Windows Phone devices.
Alongside the faster CPU you've got the same 512MB of RAM, as well as 420MB of app storage, up from 300 or so in the earlier Arc. The slight boost in storage space for apps is welcomed, but 420MB is still a little smaller than we'd like. Of course, you've always got the option to move larger apps to the microSD card, and the Arc S ships with an adequately roomy 8GB card.
The Xperia Arc's vibrant 4.2-inch Bravia Engine-powered display makes a return on the Arc S, and it looks just as good as it did six months ago. Thanks to the fact that there's no air gap between the LCD and the front face of the phone, you get a crisp, clear image with bright colors. Viewing angles aren't quite up to Super LCD levels, but on our review unit they seemed ever so slightly better than they were on the original Arc.
The specs
Software
The Xperia Arc S runs the latest version of Sony Ericsson's Xperia UI on top of Android 2.3.4 Gingerbread. This brings all the benefits found on devices like the Xperia Ray, along with a very recent OS revision. Sony Ericsson has already promised updates to Ice Cream Sandwich for its 2011 Xperia line, so that means you can expect to be rocking Android 4.0 on the Arc S at some point in the future.
While we're talking about ICS, it's worth mentioning that one of the new, much-hyped features from Android 4.0 has already been built into the Arc S, thanks to the Xperia UI software. SE's data monitor app is loaded on there as standard, letting you track precious cellular data consumption on a monthly basis, or in total since a particular date. There's even the option to display your current usage in a home screen widget, and set alerts when you're approaching your monthly limit.
Besides that, the Xperia UI continues to add a reasonable amount of extra functionality to Android without overwhelming users with bloatware. On the Arc S, a fresh installation will include a few bundled extras such as McAffee security, Wisepilot navigation and Sony's Music Unlimited and Video Unlimited apps (formerly known as Qriocity). But all of these can be uninstalled via the Android app manager if you don't want them cluttering up your app drawer. We'd love to see more manufacturers doing this kind of thing.
As we discussed in our Xperia Ray review, the UI now comes with a selection of skins in a variety of colors, giving you the option to further personalize the way things look. In our screenshots, we've picked the orange theme.
Sony Ericsson's Facebook Inside Xperia features have made it across to the Arc S too, bringing in useful social networking functionality that's becoming more and more standard across all smartphones. Facebook Inside Xperia links social networking information like status updates, pictures and phone numbers in with the phone's contacts app, creating a one-stop social hub where all kinds of personal info is available. This is a theme that's continued in the Timescape app, which can aggregate information from Twitter, Facebook, text messages and other sources into a single, easily-scrollable 3D feed.
Much has been made of the Arc S's faster chip compared to its predecessor, with Sony Ericsson claiming improved camera start-up speeds and web browsing performance thanks to the faster chip. In practice we found that while the extra 400 MHz makes some difference in places, the benefits were mostly very subtle. General usability isn't much improved from the original Arc. Not that it needed to be, as that phone still flies along and provides a lag-free user experience most of the time. Sure enough, though, web page render times were slightly quicker on the Arc S, though scrolling performance seemed about the same. And as promised, the camera app started up about twice as fast on the Arc S compared to the original, which is a welcome improvement.
We don't tend to place too much importance on benchmarks (here's why), but we thought we'd include a couple here to pinpoint where the Arc S benefits from its faster chip. In the Quadrant benchmarking software, where higher scores are better, our Arc S averaged 1894 points compared to the original Arc's 1569. In the Sunspider Javascript benchmark, where shorter times are better, the Arc S averaged a score of 2524, while the original Arc gave us a score of 5104. The Quadrant scores show a modest performance boost across the board thanks to the faster CPU, as we'd expect. The vastly-improved Sunspider scores, however, were surprising, and perhaps indicate the presence of some specific optimizations to improve browser performance on the Arc S.
Battery Life
Our time with the Arc S happened to include a fair bit of traveling, including press events which were packed with photography, video and mobile data use (including a significant amount of Wifi tethering). Even with these punishing usage patterns, we found that in most cases the Arc S was able to cling to life until the end of the day. With more conservative use, we managed to squeeze a little more than 24 hours out of the Arc S's 1500 mAh battery.
Camera
At this point, we've said just about all there is to say about the 8.1MP Sony Exmor R camera that's found inside most mid-range and high-end SE phones. Despite a little over-compression and over-processing, stills look great, with dynamic range and low-light performance in particular being notably superior to other Android phone cameras.
The Arc S also boasts the ability to record 3D panoramic photos, although you'll need to connect a 3DTV in order to view the content you record. 3D panoramas can be recorded by activating the 3D camera app and slowly panning from left to right, however most of the time we found the phone would chastise us for either panning too quickly or too slowly. If you have a 3DTV at your disposal and fancy recording 3D panoramas on the Arc S, you'll need more than a little patience, as each shot will likely take multiple attempts.
Video recording, thankfully, is far more straightforward. The Arc S, like other Xperia devices with the same camera, will record video at up to 720p resolution, with a silky smooth 30 frames per second, regardless of lighting conditions. Check out our photo and video samples below to see how the camera handles stills and video in a variety of conditions.
If you're after some more camera samples, take a look at our HTC Sensation XL hands-on feature -- all the photos in that article, as well as the hands-on video, came from our Arc S review unit (although the audio was recorded separately).
YouTube link for mobile viewing
Hackability
Sony Ericsson has recently come out in support of independent Android developers, even providing devices and technical information to the teams responsible for bringing CyanogenMod 7.1 to its Xperia line. CM7 builds are now available for the original Arc, and so it shouldn't be long before there's an active hacking and modding scene around the Arc S, too.
Wrap-up
We had no trouble recommending the Xperia Arc back in April, and we can say the same of the Arc S today. The original Arc is a lovely device, and so is its successor. Their specs are similar, but then so are their price tags -- in the UK, an original Arc will run you around £280, whereas the Arc S is available for £330. If you go for the Arc S, your extra £50 will get you a modest performance improvement, along with a little more app storage. Either way, there's a lot to like. Both devices offer a great out-of-the-box experience, with the promise of an Android 4.0 update in the future, along with custom ROM support.
The big thing you're missing out on in the Arc S is a dual-core CPU, which may limit gaming and browser performance, as well as OS updates beyond Android 4.0. It's also likely to be the reason why the Arc S is limited to 720p video recording, rather than 1080p. However, for the moment, it's arguable that a faster single-core CPU actually makes more sense on an Android 2.3 device, as the second core is mostly wasted on Gingerbread. And let's remember that at £330 SIM-free, the Arc S is a good deal cheaper than most dual-core Android phones.
In a couple of weeks, many Android fans will be preparing to drop £500 or more on a certain new Samsung device. However, the Arc S is proof that you don't have to shell out quite so much cash for a great mid to high-end smartphone. If you decide to pick one up, we don't think you'll be disappointed.
Be an expert in 5 minutes
Get the latest news from Android Central, your trusted companion in the world of Android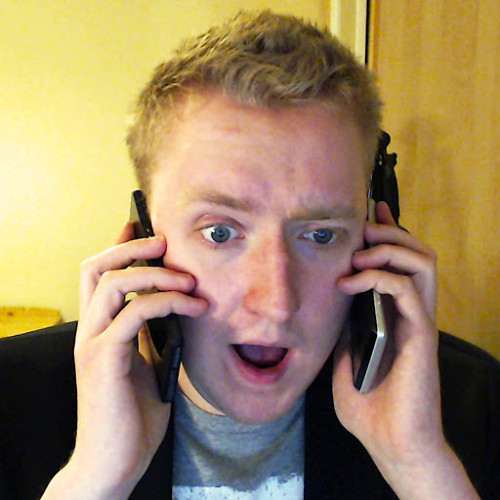 Alex was with Android Central for over a decade, producing written and video content for the site, and served as global Executive Editor from 2016 to 2022.