Sony Ericsson to preview a slew of new titles for the Xperia PLAY at this week's Gamescom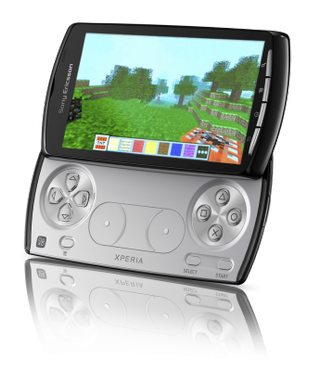 Sony Ericsson will be showing off a slew of new games optimized for the Xperia PLAY this week at the annual Gamescom trade show in Cologne, Germany. The new titles will join the list of over 150 titles currently optimized for the device, which continues to grow thanks to the expanding partnerships between Sony and game developers. Hit the break for a full list of upcoming games to be previewed at this week's events, which begin today and run through Aug. 21.
Source: Sony Ericsson
Dead Space, Need For Speed Hot Pursuit and FIFA12 by EA
Reckless Getaway, Reckless Racing 2 and Tanks by Polarbit
Let's Golf 3 by Gameloft
Townsmen 6, Guns & Glory WW2 and Clouds and Sheep by HandyGame
They Need To Be Fed by YoYo Games
Lame Castle by Be-Rad Entertainment
Hyperlight by Catfishblues Games
Diversion and Crazy Snowboard by Ezone PTY LTD
Gibs & Gore Micronytes
Protoxide and Battle Boats 3D by Herocraft
EVAC HD and Radient HD by Hexage
PewPew 2 by Jean-Francois Geyelin
Stellar Escape by Orange Agenda
Jumpy, INC and Meganoid by Orange Pixel
Death Worm by PlayCreek LLC
No Gravity by Real Tech VR
Crusade of Destiny by Divide Arts
Desert Winds by Southend Interactive

Android Central Newsletter
Get instant access to breaking news, the hottest reviews, great deals and helpful tips
I like that Sony is putting effort into getting higher caliber games into the system… …Once they come off of exclusivity and other phones have access to them that is. -Suntan

Apparently the word for the day is "SLEW". LOL

I feel Sony's efforts to work with developers will keep this kind of device going long enough for them to consider a beefier-specced Play 2...which I will probably pick up :)

I really hate exclusives, yes I know it's all business but it's really the last thing that Android need.

And yet, we still have very few PlayStation/PSOne games... Nine at the time of writing, with no new games annoucned. Sony have already shown demonstrations of the Xperia PLAY ("PlayStation phone") running LocoRoco, God of War and LittleBigPlanet, so clearly the device is capable of such games... Isn't it time they released them?
Android Central Newsletter
Get instant access to breaking news, the hottest reviews, great deals and helpful tips
Thank you for signing up to Android Central. You will receive a verification email shortly.
There was a problem. Please refresh the page and try again.